Department of Orthodontics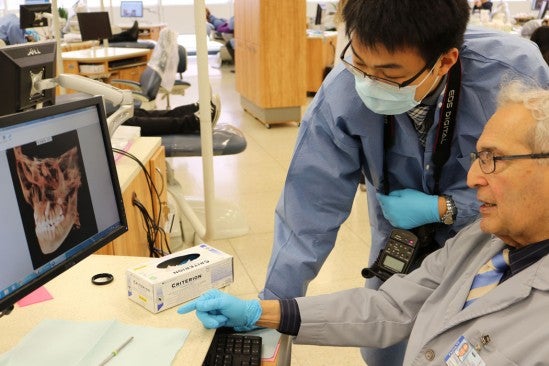 We offer cutting edge techniques and comfort to train future dentists and deliver modern orthodontic care (braces) for adults and children
The UIC Department of Orthodontics was founded in 1929 with the goal of offering graduate study in orthodontics. Since its inception it has been engaged in research, teaching and patient care. The graduates have contributed greatly to the development of dentistry's oldest specialty. The Department occupies a 6000 square-foot location on the first floor of the College of Dentistry building at the University of Illinois at Chicago with additional space as residents' lab on the second floor. Facilities include a modern orthodontic clinic and clinical laboratory; reception and waiting area; computer, data-processing, and microscopy laboratory; the Brodie Library; orthodontic technique laboratory for photography, appliance construction and plaster work; seminar room; Ricketts Research and Conference Facility; faculty offices; and the Brodie Laboratory for Craniofacial Genetics.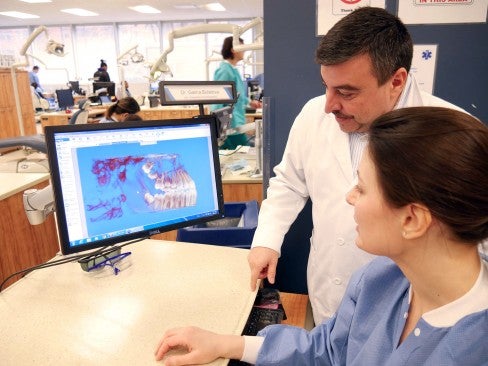 The UIC College of Dentistry Department of Orthodontics offers a program which leads to a Specialty Certificate in Orthodontics through the College of Dentistry and the M.S. in Oral Sciences degree under the auspices of the Graduate College.
Learn more about the Orthodontics Advanced Specialty Training Program
Department Head and Directors
Veerasathpurush Allareddy
Department Head
Brodie Craniofacial Endowed Chair
Professor
Budi Kusnoto
Program and Clinic Director
Professor
Maria Therese Galang-Boquiren
Director, Predoctoral Orthodontics
Associate Professor
Maysaa Oubaidin
Associate Director of Post Graduate Orthodontics
Clinical Assistant Professor
Staff
Marta Kucharska
Business Administrative Associate
Huibi Liu
Information Technology Specialist
Our Orthodontics clinic at UIC College of Dentistry in Chicago provides comprehensive treatment of bite problems, misaligned teeth and jaws, and jaw growth problems for children and adults in a modern, open-design clinic. We provide a free initial examination to determine whether you have a condition that would require "braces", and provide a review of the treatment costs and an estimate of the time it will take.
312. 996.7505
dentorthoclinic@uic.edu