Dental Services
The College of Dentistry offers a comprehensive range of dental care services for adults and children – all in one location in Chicago. We have over 280 faculty dentists and resident specialist dentists-in-training in General Dentistry  Endodontics, Oral Medicine & Pain, Oral & Maxillofacial Surgery, Orthodontics, Pediatric Dentistry, Periodontics and Prosthodontics. Many of our faculty also provide care through our faculty practice, as well as teach in the college. Also, many of our faculty serve as researchers who lead scientific investigations that advance the methods used in our clinics.
All College of Dentistry patients have the advantage of highly personalized treatment and the choice of getting their care from a student dentist, a resident specialist, or faculty specialist. Either way, we offer patients one-on-one attention, and the best treatment plan to match your needs, and your schedule – for the best overall value.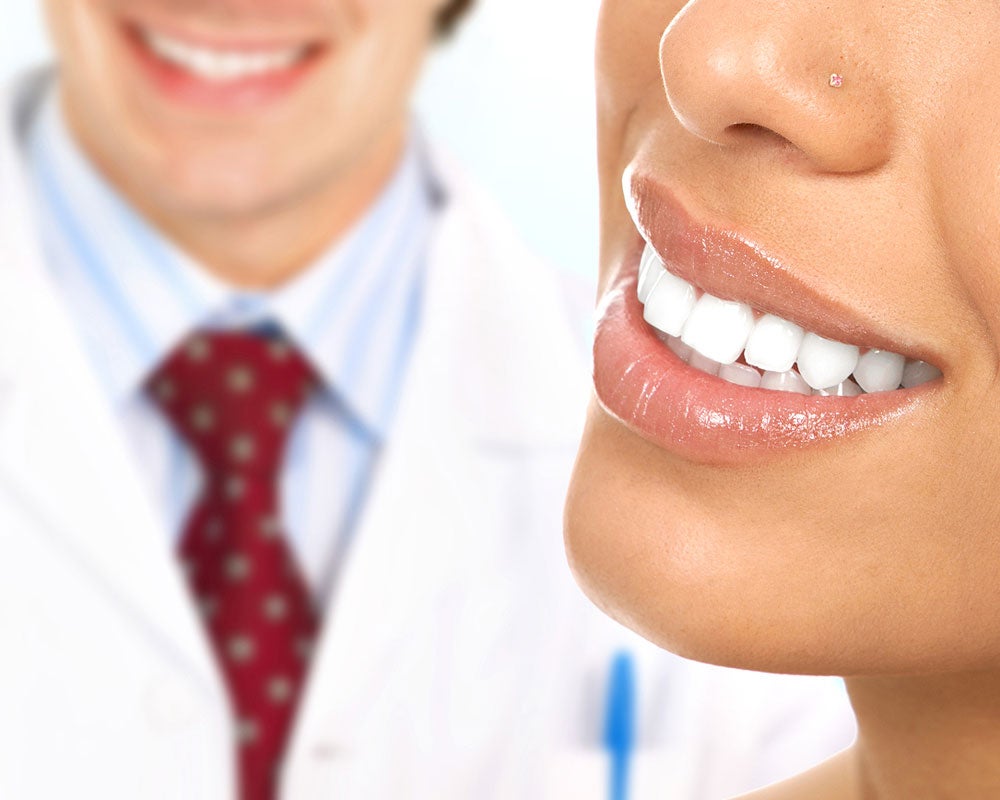 General dentists at UIC College of Dentistry provide a comprehensive range of general dental care with a strong focus on prevention of oral disease and promoting good overall oral health, for adults and children. In addition to routine check-ups, cleanings and fillings, we provide a comprehensive set of services and therapies including: oral cancer screenings, dental sealants, fluoride treatments, fillings, root canals, bonding, veneers, crowns, bridges, dentures, inlays and onlay, and dental implants.
Appointments
To become a patient for non-urgent comprehensive adult care,  please call (312) 996-7555 Monday through Friday to schedule a screening appointment. If you have an urgent need for dental care (for example swelling, infection), please call (312) 996-7555.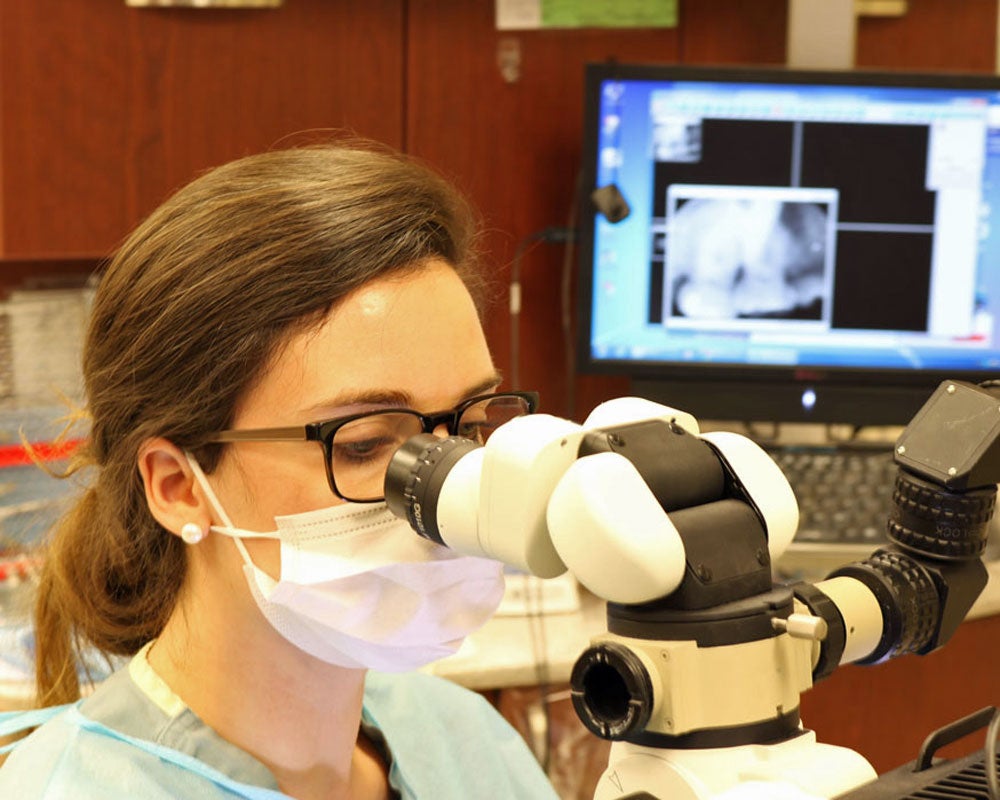 We provide world-class endodontics care from a team of expert faculty and residents who are completing specialty training. We use state-of-the-art equipment and techniques, including surgical microscopes and 3D imaging to provide the highest standards of care.
Appointments
We accept referrals from providers inside and outside the College of Dentistry. Patients who either have a referral from an outside provider, or have been screened in our clinics may schedule an appointment by phone by calling (312) 355-3615.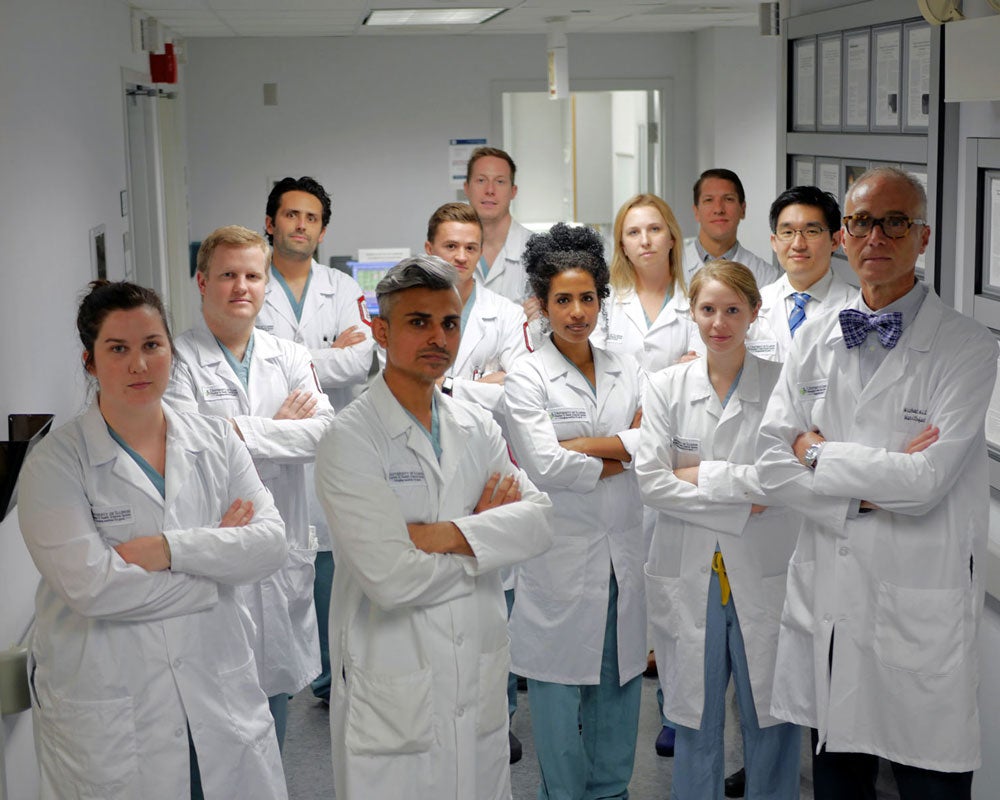 The College of Dentistry provides a comprehensive scope of Oral and Maxillofacial Surgery services and procedures, including facial and jaw reconstructive surgery, implants, bone grafting, sinus lift procedures, skeletal deformities,  craniofacial anomalies, facial traumatic injuries, TMJ disorders, head and neck cancer microneurosurgery, nerve reconstruction, obstructive sleep apnea, facial aesthetic surgery, dental and facial infections. We are well equipped to perform specialized surgical procedures and provide services to optimize comfort.
Appointments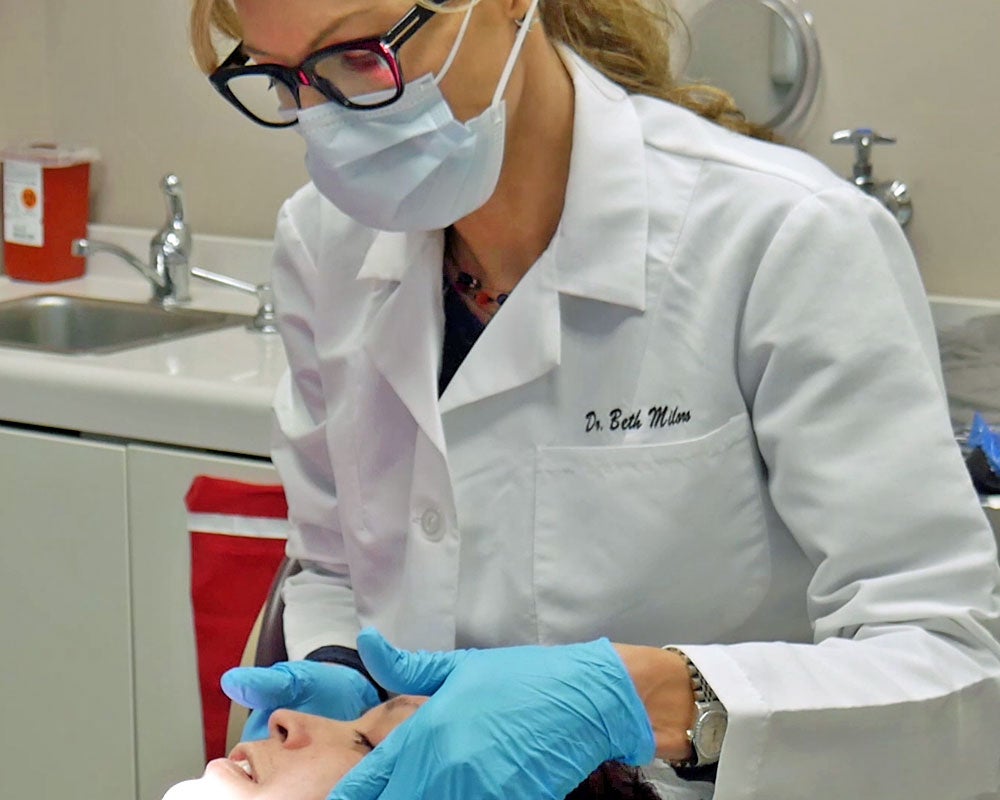 The Oral Medicine & Oral Facial Pain Clinic provides a broad range of diagnosis and non-surgical treatment for the treatment of oral mucosal diseases including oral cancer treatment (i.e. chemotherapy and radiation therapy);  TMJ / TMD facial pain; sleep disorders associated with facial pain; oral changes associated with systemic diseases; salivary gland dysfunction and dry mouth; Inflammatory conditions including mucosal auto-immune diseases; viral, bacterial and fungal infections; benign growths; diagnosis of oral cancer and pre-cancerous lesions; canker sores; bad breath; taste changes; oral manifestations of HIV. We are the only academic center of this kind in Chicago.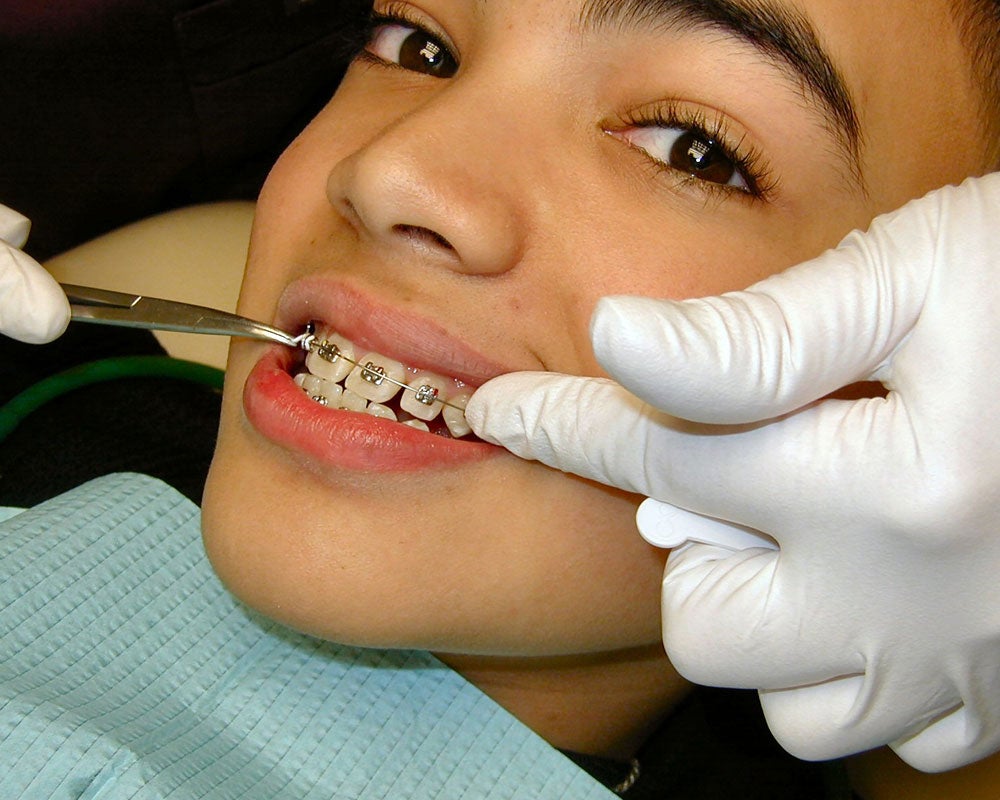 Our Orthodontics Clinic provides comprehensive treatment of bite problems, misaligned teeth and jaws, and jaw growth problems for children and adults in a modern, open-design clinic. We provide a free initial examination to determine whether you have a condition that would require "braces", and provide a review of the treatment costs and an estimate of the time it will take.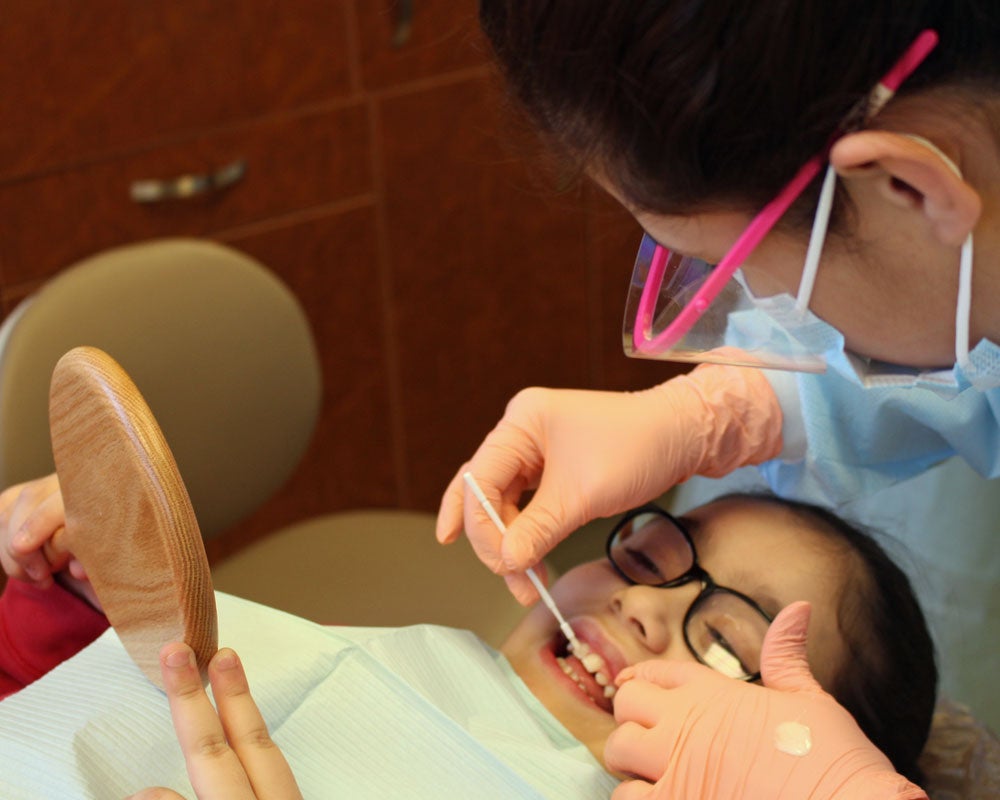 We offer a full range of services for children at every stage of their lives from infancy through adolescence including those with complex oral health needs, special developmental and behavioral care needs. Our Pediatric Dentistry clinics provide comprehensive oral health examinations, teeth cleaning, fluoride treatments, sealants, restorative procedures (fillings, crowns, etc.), extractions and minor surgical procedures, space-maintainers, athletic mouth guard, teeth whitening (for adolescents), interceptive orthodontic when applicable, and urgent care (Trauma, infection, etc.). These services can be completed using inhalation sedation (Nitrous oxide), moderate sedation, and general anesthesia.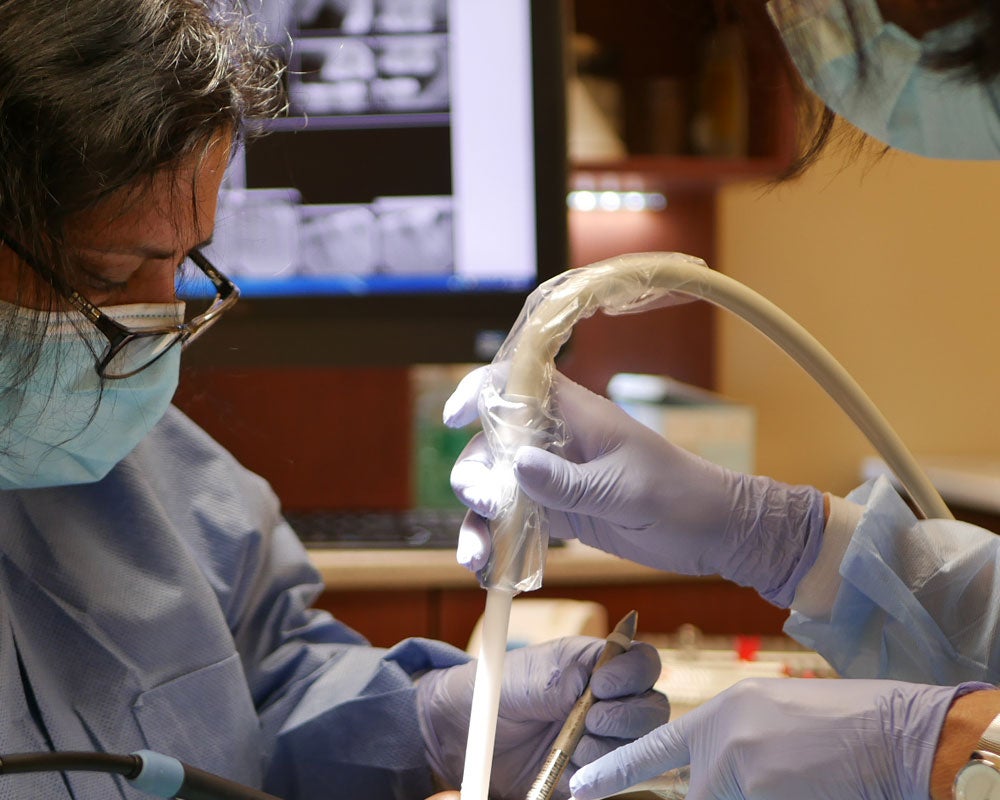 Periodontists at the College of Dentistry are experts in treating periodontal disease and replacing missing teeth with dental implants and in the management of implant diseases. The Periodontics clinic offers treatment of the gingiva ("gums") and supporting structures of the teeth, including diagnosis, prevention, surgery, and maintenance using the latest therapies available including: non-surgical treatments, gum graft surgery; regenerative procedures; dental crown lengthening; dental implants; pocket reduction and plastic surgery procedures.
Appointments
Patients who either have a referral from an outside provider, or have been screened in our clinics may schedule an appointment by phone 
(312) 996-7374
, or email 
periodontics@uic.edu.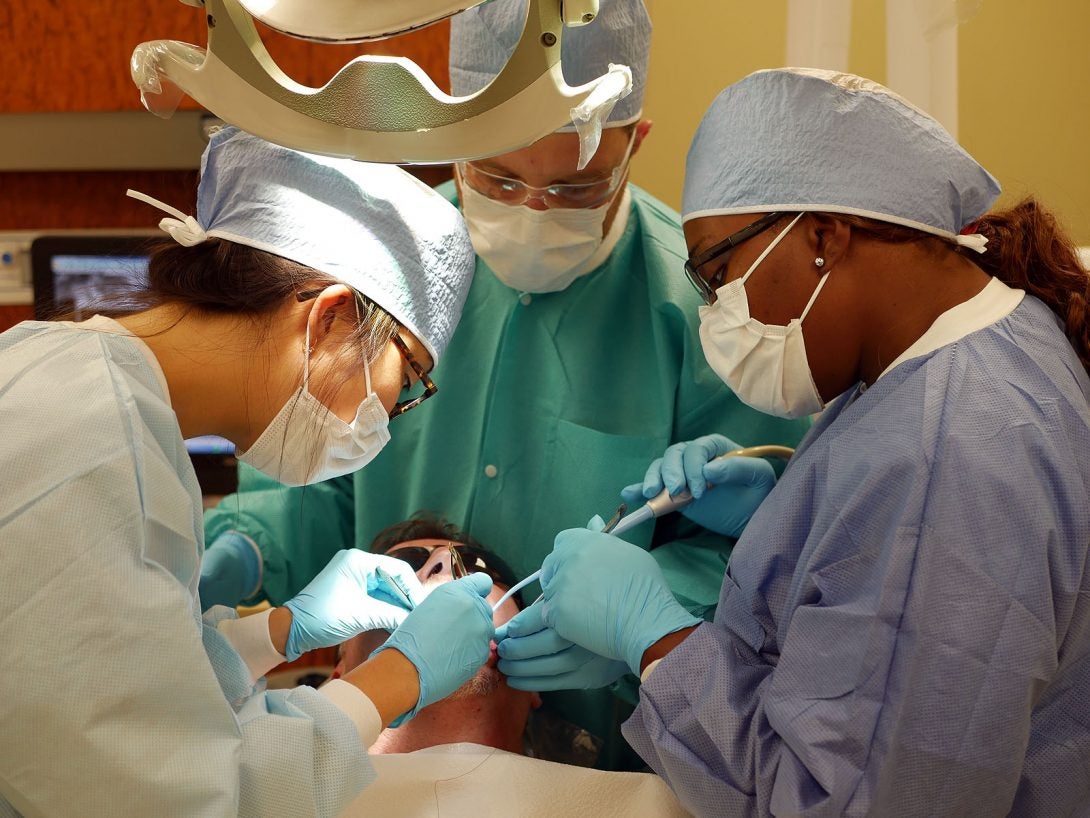 Specialists in the complete restoration of teeth and smile, with a commitment to both functionality and appearance. We treat a wide variety of dental care needs, from simple tooth decay repair and single implants to the most complex reconstructions and full mouth implant prosthesis. And we use the latest in digital dentistry tools and methods that provide the highest levels of precision and accuracy, and time-saving convenience.  We offer a free initial consultation to evaluate need for prosthodontics services.