Multidisciplinary Oral Science Training (MOST)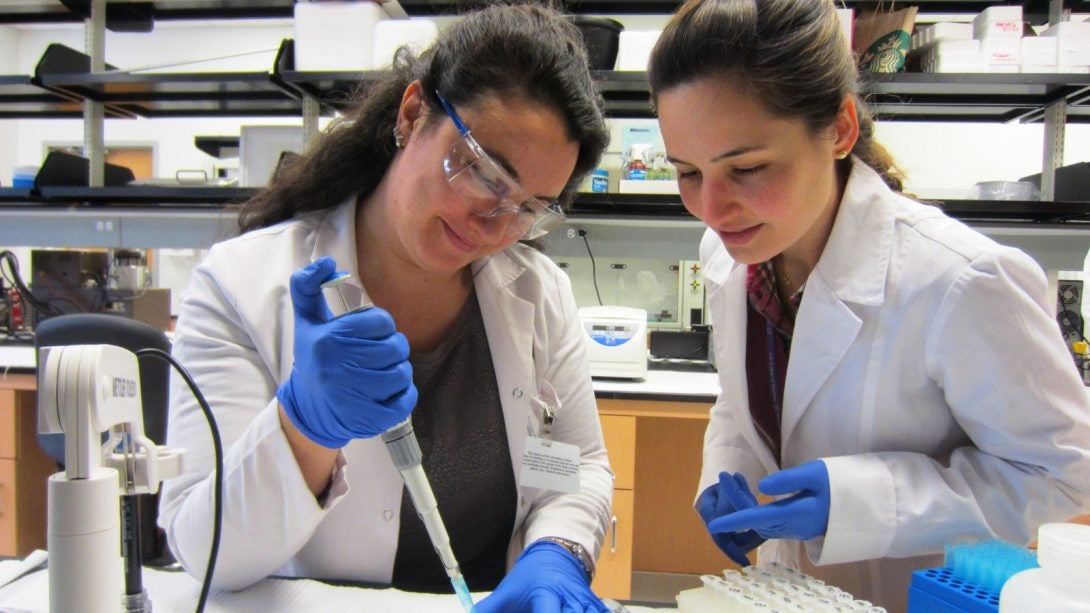 Students and postdoctoral fellows in MOST are preparing to shape the future of oral health research and clinical care. The program offers several tracks for graduate / post-graduate researchers, including a PhD program and a combined DMD/PhD program.
The Multidisciplinary Oral Science Training (MOST) Program is an umbrella program that supports trainees at various stages of their career and graduate studies that fall within the core research/training mission of the training grant. The program offers several tracks for both undergraduate and graduate / post-graduate researchers, including a PhD program and a combined DMD/PhD program.
Oral science research is multidisciplinary because it covers many different areas of biomedicine.  The oral cavity can be thought of as a gateway to many other organ systems in the rest of the body, so research at the College of Dentistry involves a lot more than just teeth. The core research areas in the MOST program are in the biomedical sciences to advance craniofacial-oral-dental research including craniofacial biology, tissue regeneration, tissue engineering, biomaterials, oral cancer, microbiology, immunology, and translational research.
MOST fellows work with world-class faculty, use cutting-edge technology and explore new directions from the bench to the bedside. Our location at University of Illinois at Chicago – a level-1 biomedical and research university – gives us easy access to a diverse range of cutting-edge research, a diverse patient population and, when we're not working, everything that Chicago has to offer: miles of open lakefront, great culture, dining and sports.
The DMD/PhD program integrates our innovative DMD curriculum and clinical training with a customizable basic and translational oral sciences track to offer graduates both a DMD and PhD in Oral Sciences.  Students work closely with faculty mentors and multidisciplinary  science teams to gain valuable experience in the lab and clinic to prepare for careers in science, academics or specialized clinical practice.
MOST participants gain valuable experience not only conducting laboratory research but also improving planning and presentation skills.  Students get mentorship in preparing abstracts for scientific meetings and literature review, and learn new laboratory techniques.
Mentored research projects
Research seminars
Annual Clinic and Research Day
Learn new lab techniques and project planning skills
Learn how to prepare abstracts and present posters
Learn the ABCs of evidence-based medicine/dentistry
The Student Research Group is dedicated to increasing and enhancing student research opportunities at the College. The group hosts activities such as the Summer Research Symposium to promote and support student research in dentistry as well as encourage and facilitate opportunities for students to share and further their research. The Research Symposium is a great opportunity for predental students to showcase their research as well as network with fellow predents, dental student researchers, faculty, and members of the AADR.
Want to get involved? Contact us!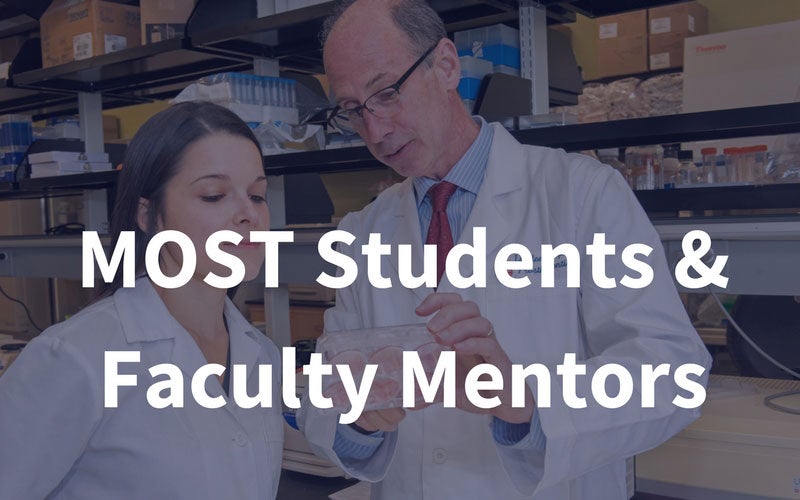 Please contact the following people if you have questions about the MOST Program.
Program Director:
Please contact Dr. Lyndon Cooper (cooperlf@uic.edu) for MOST Program.
Lyndon F. Cooper, DDS, PhD
Associate Dean for Research
Program Director, MOST Program
Room 402e
801 S Paulina St., Chicago, IL 60612
cooperlf@uic.edu
Dr. Anne George, PhD
Co-Director, MOST Program
anneg@uic.edu
(312) 413-0738
Luisa DiPietro, PhD, DDS
Senior Advisor and Director of Career Development
Professor, Department of Periodontics
Director of the Center for Wound Repair & Regeneration and Associate Vice Chancellor for Research
ldipiet@uic.edu
(312) 355-0432
Amsa Ramachandran 
Academic Advisor DMD/PhD Program
MOST Program Coordinator
Office of Research
aramach@uic.edu
(312) 413-1160