Doctor of Dental Medicine Advanced Standing (DMD-AS)
Advanced Standing Program for Foreign Trained Dentists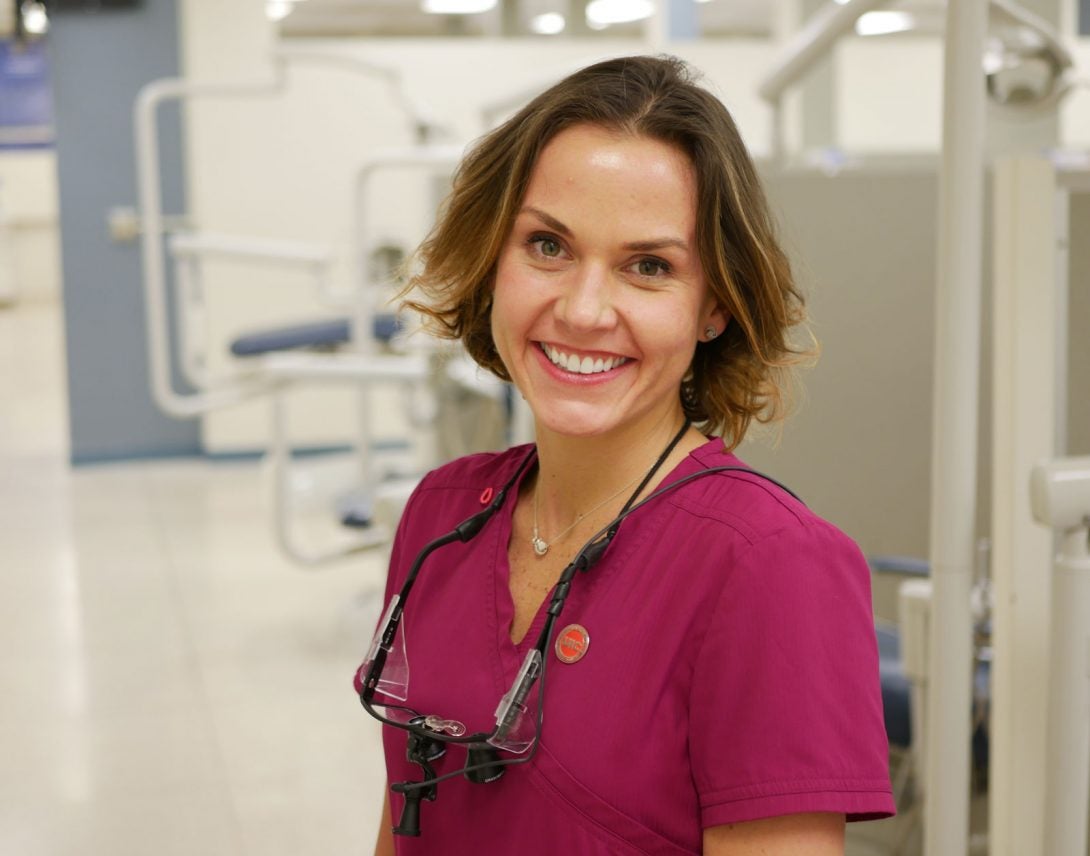 Due to COVID-19, please note that our office is unable to accommodate walk in prospective students until further notice.
However, you may review a DMD-AS information packet and our website to learn more about us.
The Advanced Standing Program for Foreign Trained Dentists is designed for graduates of a recognized foreign dental school who want to practice dentistry in the United States.
Upon the successful completion of the program the participant is awarded a Doctor of Dental Medicine (DMD) degree.
Content
C1
Program Description
In addition to a traditional 4-year DMD program, the UIC College of Dentistry offers an advanced standing program for foreign-trained dentists. The Doctor of Dental Medicine Advanced Standing (DMD-AS) is designed to provide foreign-trained dentists with the education and experience required to practice dentistry in the US. Beginning in January, the program consists of 28 months of coursework and clinical experience to deliver strong competencies in health promotion and disease prevention, diagnosis, evidence-based practice, communication, collaboration, and community engagement. Students will benefit from innovative Team-based (TBL) learning models and courses in Applied Oral and Behavioral Sciences, Oral-Systemic Issues, and Community Based Learning. Upon completion of the program students receive a Doctor of Dental Medicine (DMD) degree and are eligible for licensure to practice dentistry in the United States of America.
Program Details
Case-Based Curriculum
The DMD features Team-based Learning (TBL) that integrates the clinical, biomedical, and behavioral sciences through the use of clinical case studies. These case scenarios place learning in the context of a patient problem/concern and emphasize the relationship between systemic and oral diseases, health and prevention, family and community context, disease diagnosis and evidence based practice.
A central feature of the DMD curriculum is the application of knowledge, skills and attitudes through Team discussions. In addition to acquiring content knowledge, the goals of TBL are:
to develop students' capacity to find and apply information relevant to clinical cases,
to foster critical thinking and higher-order reasoning skills,
to promote accurate self-assessment and a sense of responsibility for one's own learning, and
to build effective communication skills and, collaboration skills.To advance these goals, TBL sessions are skillfully facilitated to ensure that learning remain on target. Our trained faculty facilitators ensure that specified learning objectives are achieved and that the group dynamics are healthy and productive for all members of each team.
C2
Why Students Choose UIC for Dental School
Virtual Tour of the College
Contact
Please review the admissions website in its entirety, including the FAQ's page. If you have a question that has not been answered in the FAQ page, please have your CAAPID ID# and UIN available when contacting us.
For more information on the College of Dentistry's DMDAS program please send an email to:
Contact

codadmissions@uic.edu

You will receive an email response within 3-4 business days.