Vision & Mission
Changing the future of oral health through excellence in oral health education, patient care and research powered by innovation and community.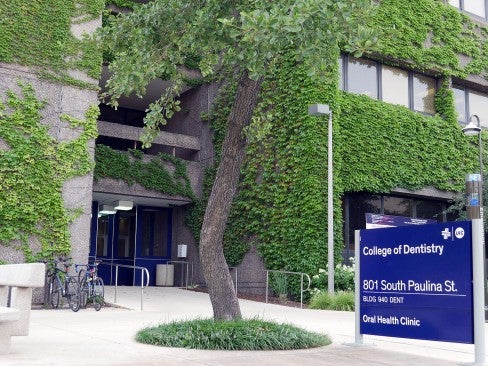 The University of Illinois Chicago College of Dentistry is a worldwide leader in oral health education, clinical care and research that is patient-centered and evidence-based, with a foundation in preventive and public health sciences. We are a part of UI Health and the University of Illinois Chicago, Chicago's largest university and is one of the nation's top federally funded public research universities. Our strengths are founded in our college community, comprised of outstanding faculty, students and staff who share a commitment to the promise of public education, the advancement of knowledge, and the imperatives of doing good and giving back.
OUR VISION:
Our vision is to provide excellence in oral health education, research, and service, through improving the health and wellness of our communities, providing exemplary care for our patients, and advancing the knowledge to do so.
OUR MISSION:
To educate oral health professionals and scholars who excel in a complex, multicultural and technologically changing world;
To discover and translate new knowledge at the boundaries of science, transforming oral health care practice, social systems and related technologies for the benefit of individuals, families and communities;
To provide oral and health education & clinical services of the highest quality with an emphasis on enhancing health equity and social justice for individuals and communities;
To prepare health professionals in addressing the challenges of access to care affecting underserved populations;
To collaborate with our urban and rural community partners in mutually beneficial ways; and
To advocate for public policies, perceptions, and practices that lead to inclusion of oral health as an integral part of the interprofessional emphasis on the health of the communities we serve.
OUR CORE VALUES:
In addition to University's core values of knowledge, openness, access, excellence, collaboration and caring, The College of Dentistry has unique core values that include: professionalism, respect, beneficence, transparency, responsibility, curiosity, flexibility, commitment and inclusion.
Professionalism regarding the highest ethical principles in our research, teaching and helping those we serve.
Respect regarding the highest level of mutual respect of the person between all members of our communities,
Beneficence regarding the obligation for all college members to strive to do no harm, maximize benefit; minimize harm in a global, multicultural environment,
Transparency regarding all aspects of how the College addresses the vison and missions,
Responsibility regarding the most efficient and effective use of all human and related resources to fulfil our missions,
Curiosity regarding novel educational, research, service ideas leading to new discoveries,
Flexibility regarding how we achieve our aspirations through accountability of outcomes,
Commitment regarding the highest ethical values in serving our students and communities,
Inclusion regarding the role of diversity in engaging students, faculty and staff.
The College philosophy, thus evident in its Mission, Vision and Core Values place significant emphasis on education, research, community service and citizenship as being integral to who we are. As such, quality, innovative educational activities, and patient and community centered care and engagement are core to developing graduates that are competent to begin the practice of general dentistry in the 21st Century.
The college offers a range of degree programs to prepare the next generation of oral health professionals for clinical and scientific career paths, including the Doctor of Dental Medicine (DMD), DMD Advanced Standing for foreign trained dentists, PhD and MS in Oral Sciences, and advanced dental specialty programs. Students train and conduct research along side faculty mentors through team-based learning, clinical simulation, patient care, research projects, and community-based rotations.
We are the largest oral health college and patient care provider in the State of Illinois offering outstanding education, research, and patient care. We continually invest in our clinical, research and learning facilities to improve student and patient experiences. We have an innovative, nationally recognized Doctor of Dental Medicine (DMD) program led by world-class faculty and students who have achieved a 100% pass rate on the Part 1 and 2 ADA board exams. Our innovative curriculum integrates foundational and clinical learning through early access to patient care. Our state-of-the-art learning labs and patient care clinics offer a complete digital workflow, advanced imaging and digital diagnostic and care planning. Students gain valuable training experience while sharing in our commitment to public health and community engagement through extramural rotations in carefully selected community-based clinics throughout Chicago and other locations in the US and in other countries.  Students have the opportunity to learn and engage in general comprehensive training as well as advanced specialized training programs including Endodontics, Oral and Maxillofacial Surgery, Orthodontics, Pediatric Dentistry, Periodontics and Prosthodontics, with multidisciplinary oral science research foundations.
Our innovative and comprehensive academic programs, excellent students and faculty, strong research and community health focus,  commitment to diversity, dedicated alumni & friends and location in a world-class city set us apart from other oral health colleges.
COD Strategic Plan 2016-2021

COD Strategic Plan 2021-2024

College of Dentistry's Strategic Plan for 2021-2024 is currently under progress and will be posted to this site once finalized.
801 South Paulina Street
Chicago, Illinois 60612
The UIC College of Dentistry offers a convenient location with easy access via expressways, public transportation (CTA Pink line) across the street, and Metra train a short distance away. From the Eisenhower Expressway, take the Ashland Street exit, south. Visitor parking is available in a lot across the street from the College of Dentistry, at the corner of Polk and Paulina Streets, and in the Paulina Street parking garage south of the College of Dentistry. The CTA Pink Line train stops at Polk Street/Medical Center, just outside the front door of the College of Dentistry. The number 7 Harrison bus, the number 9 Ashland bus, the number 12 Roosevelt bus all stop nearby, and the number 157 Streeterville/Taylor bus stop right at the Pink Line station.
Clinic Hours
Clinic hours are 8:00 am to 4:30 pm, Monday through Friday.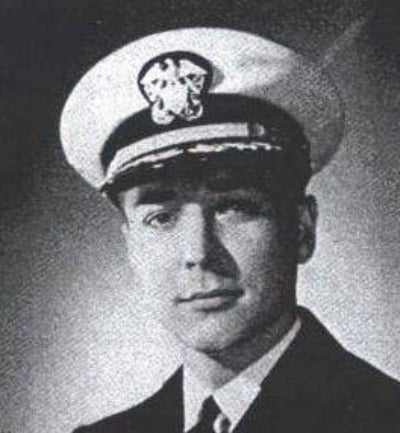 The College in 1913 became the first dental school in the country to have all-electric equipment.
Dr. John Borden, a 1939 alumnus of the College, is the inventor of the modern air turbine dental handpiece. It was introduced in 1957 and is responsible for dentistry as we know it today.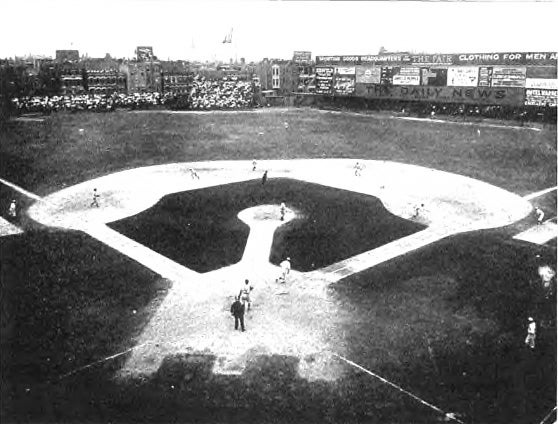 The former (1937 to 1972) college site at 808 S. Wood St. was also the former home of the Chicago Cubs, who played there at the West Side Grounds from 1893 to 1915 before moving to Wrigley Field.
Support our mission to deliver excellence oral health education, patient care and research.