Referrals, Billing, Records & Other Resources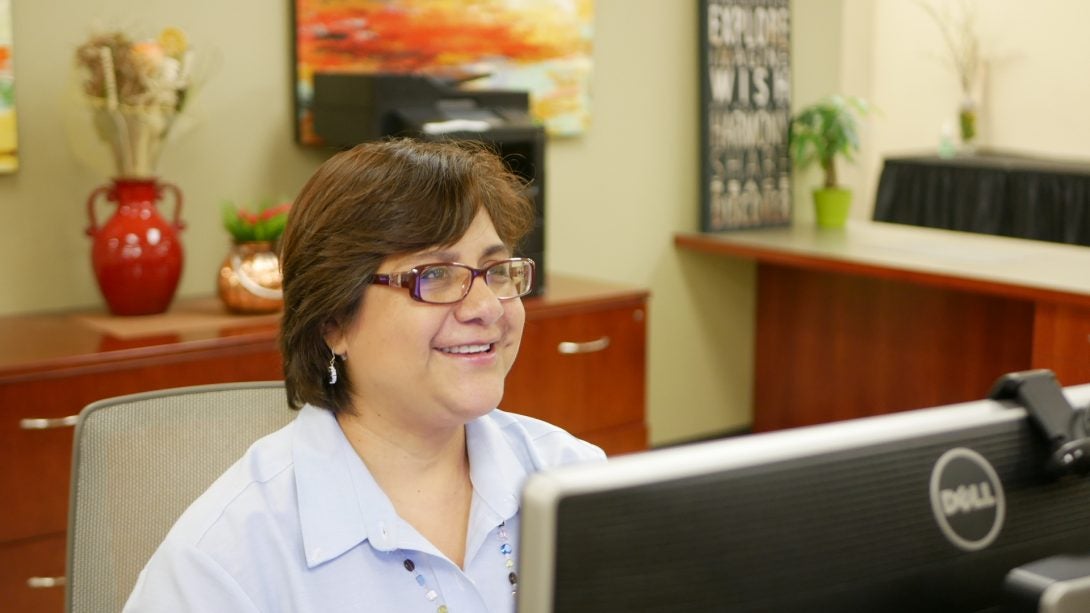 Are you a physician or dentist who wishes to refer your patient to us? We now accept referrals via Referral +, our new online referral system.
Referral+ is a secure, convenient alternative to paper-based referrals.
With Referral+ you can:
Securely and accurately send us your dental patient referral including radiographs, clinic notes and patient information.
Keep your patients informed by tracking referrals.
Get email notifications on referral status.
Currently, Referral+ is only available for Oral & Maxillofacial Surgery and Periodontics referrals.
If you need to refer a patient for other specialties, please use our downloadable pdf forms below.
Refer a patient using Referral+
UIC College of Dentistry provides comprehensive and specialty dental care at a reduced fee schedule. Our Faculty Practice fees are comparable to private dentists. After a complete evaluation of your dental needs, you will receive an estimate of the costs of treatment. Minimum diagnostic fees, which include an exam and may include x-rays, are required at the initial appointment. Additional fees will apply if specific treatment is warranted. Payment for out-of-pocket fees is required for non-covered procedures at the time of service. Payment is required at the time of treatment.
We accept cash, personal checks, money orders, Visa, MasterCard, Discover, American Express and Debit Card transactions. We also accept Medicaid for covered services in most of our clinics. See below for accepted insurance plans.
All fees are the patient's responsibility for payment at the time of service.
Have billing questions or want to make a payment? Please call (312) 996-3571.
Commercial Insurance
We provide information for insurance claims and will assist patients in filing claims when applicable. Individuals who qualify may request special payment arrangements for orthodontic treatment or other complex treatments.
The following plans are accepted by our clinics as indicated (some limitations may apply).
Delta Dental is accepted by General Care, Endodontics, Periodontics, Prosthodontics (IL State Employees Only), Oral Maxillofacial Surgery, Faculty Dental Practice (IL State Employees Only)
Blue Cross Blue Shield of IL is accepted by Oral Maxillofacial Surgery
Campus Care Dental  is accepted by General Care, Endodontics, Oral Maxillofacial Surgery, Periodontics, Orthodontics
Dental Networks of America is accepted by Endodontics, Orthodontics, Oral Maxillofacial Surgery, and Periodontics
Medicaid
We accept Medicaid for covered services in most clinics. Children have a broader range of covered benefits. It is the patient's and/or parent's/guardian's responsibility to know and understand their applicable covered benefits. Medicaid is currently accepted by General Care, Endodontics, Periodontics, Orthodontics, Pediatrics, Oral Maxillofacial Surgery and Prosthodontics. At this time, our FACULTY PRACTICE is not accepting Medicaid.
The College of Dentistry is currently contracted with the following MCO-Medicaid plans below. If your plan is not listed, you may still receive treatment on a fee for service basis.
Dentaquest 

Aetna Better Health of IL, Aetna Premier MMAI
Blue Cross Community ICP, Blue Cross Community FHP, Blue Cross Community MMAI
Humana Gold MMAI
Wellcare essential, Edge, Exclusive, Value, Plus, Compassion, Compass, Pariot, Guardian, Premier, Absolute

Dental Health & Wellness 

Health Choice
Meridian & Youth Care

Molina / Avesis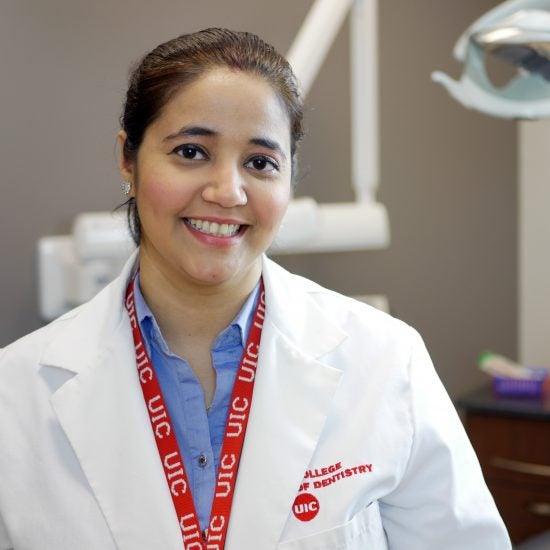 For easier appointment scheduling and payments, please bring the following with you to every visit:
Photo ID
Insurance/medical card
Method of payment
List of current medications (if applicable)
Proof of guardianship/power of attorney (if applicable)
Related dental records / Current radiographs (if applicable)
In our continuing efforts to assure patient health and safety and to provide high quality infection control we ask that patients who have any of the following symptoms of fever and respiratory distress please seek immediate medical care from your physician.
Frequently Asked Questions
Request Patient Records
Authorization to Release Records
(English) | (Spanish)
Download our authorization to request  dental records. You may also request a copy by contacting the Records and Registration Department at 312.355.1984 (Monday-Friday 8am to 4pm). Return completed and signed forms to the Office of Registration and Records either in person during business hours at 801 S. Paulina Room 103 Chicago, IL 60612 or via fax at 312.413.0947.
Please allow 14 business days for processing. Processing fees may apply. 
Patient Care Policies
We are committed to providing safe and effective oral health care in an environment that is compassionate and comfortable in service to our patients.
Patient Brochure
(English)
Notice of Non-Discrimination
(English)| (Spanish)
General Clinic Policies
(English)| (Spanish)
Bloodborne Pathogen Policy
(English)
The University of Illinois at Chicago College of Dentistry strives to provide excellent oral health care in a compassionate environment. Patients are invited to provide feedback regarding their treatment to the supervising instructor, the Managing Partner, Program Director (or their designee) and/or to the Office of Clinical Affairs.
UIC College of Dentistry Office of Clinical Affairs
801 South Paulina St.
Chicago, Illinois 60612
312.996.3544
clinicalaffairs@uic.edu