Funding & Opportunities
Research Funding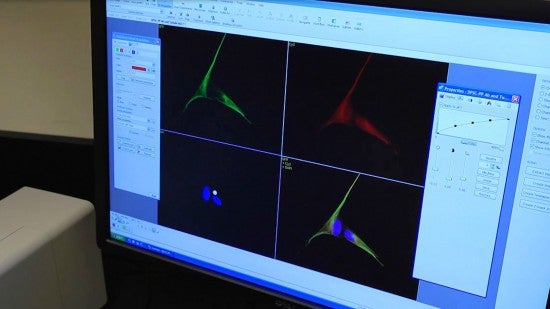 The College of Dentistry is a level-1 research institution, with more than 40 faculty performing research and funding of over $5 million annually. We are ranked among the top 20 of US dental Institutions in NIDCR funding, including recent CO6 grant funding (NIH) for the renovation of a majority of our laboratories.  The college employs its research infrastructure – including 23,000+ sq. ft. of laboratory space, offices and meeting rooms, new equipment and a vivarium – to support a wide variety of multidisciplinary oral science research activities.
Edward C. Wach Fund
The Edward C. Wach Dental Research Fund provides financial support for clinical research. The six-member Wach Dental Research Fund committee, chaired by Dr. Guy Adami, reviews applications and makes awards. Faculty may consult Dr. Adami regarding the suitability of the project. The Director of Research Services, Virginia Buglio, coordinates committee correspondence, awards, account set-up and close out. For more information, contact Virginia Buglio, Office of Research, Room 402B, M/C 621.
Resources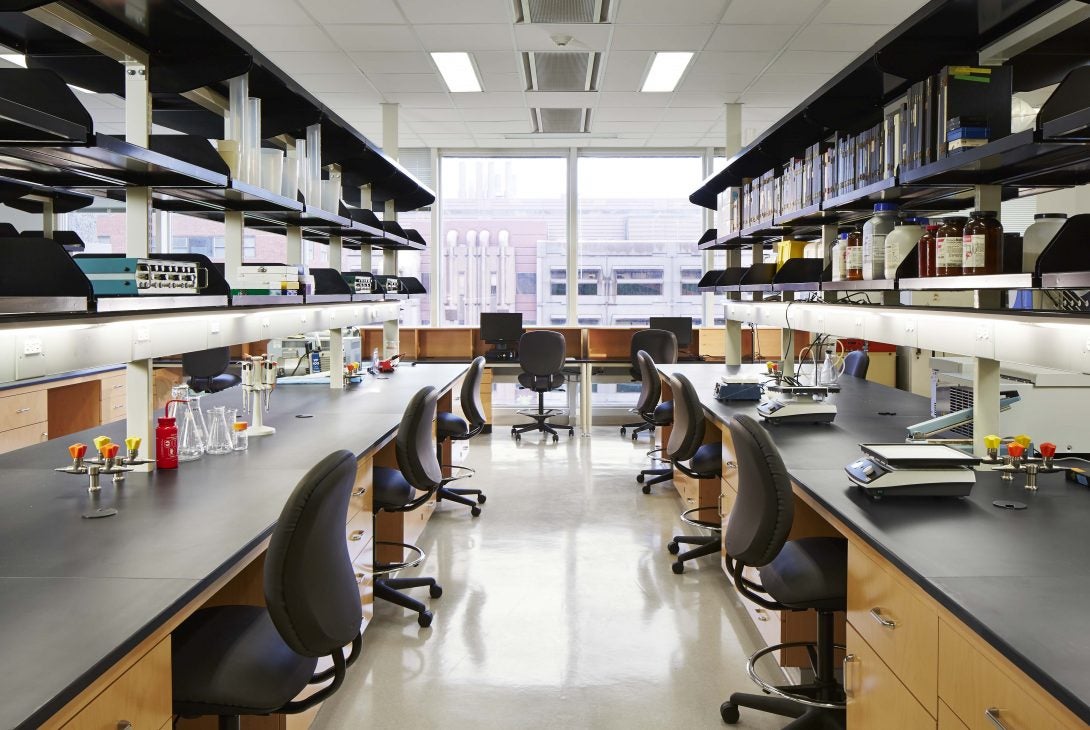 Centers, Laboratories & Equipment
The College of Dentistry features several centers, laboratories, the Clinic Research Center,  and a wide array of core equipment, and specialized computing systems to support basic science and clinical studies for a complete spectrum of translational research. Funded by NIH and private sources,  these resources are playing an important role in the advancement of basic, clinical and translational research to improve oral and overall health. Our core research facilities within the 801 S. Paulina building offer a broad range of recently renovated laboratory spaces, equipment and capabilities not often found in academic dental centers. Our laboratories and additional resouruces are designed to be shared by investigators both on campus and externally, to foster interdisciplinary scientific discovery. We welcome collaboration and can provide access to our state-of-the-art resources upon request. The Office of Research is available to aid researcher teams with access to our resources and interactions with industry.
Features
State-of-the-art clinical and translational research center
Core and shared facilities, equipment and specialized computing systems
23,000+ square feet of renovated laboratory space
Clinical Research Center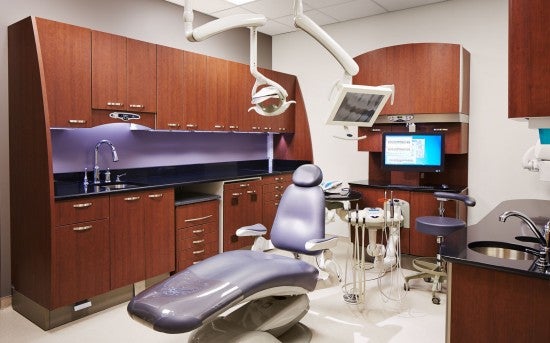 Integrating basic science with clinical practice
Located on the first floor of our 801 S. Paulina buildilng, the Clinic Research Center provides space and resources to integrate basic science with clinical practice and studies to create a complete spectrum for translational research. Investigators have the advantage of a real-world clinical setting to work on a wide range of interdisciplinary areas including tissue engineering, wound healing, developmental biology, oral cancer biology, functional foods and behavioral research. The  clinical research center is host to studies of patient populations with caries, periodontal diseases, oral pathologies and the impact of nutrition and systemic diseases on oral health, including oral inflammation, implants, wound healing and surgical outcomes.
Additional Resources
Catalog of Federal Scholarship, Fellowship, and Internship Programs
The Lewis-Burke 2016 catalog of federal funding programs is organized by agency, and includes programs that fund graduate students individually and programs through which a university can receive support for a collection of students.  Details on each program, such as the fields of science covered and the citizenship requirements for the awardees, are also included.
National Institutes of Health
National Institute of Health (NIH) Grants and Funding
National Institute of Dental & Craniofacial Research (NIDCR) 
UIC Resources
Office of the Vice Chancellor for Research
Office of Technology Management
Chancellor's Discovery Fund for Multidisciplinary Research
Biologic Resource Laboratory (BRL)
Center for Clinical and Translational Sciences (CCTS)
Library Research Resources and Clinical Tools for Dentistry
Research Resource Center (RRC)
Research at UIC
The University of Illinois at Chicago (UIC) is Chicago's largest university and is one of the nation's top federally funded public research universities. UIC is one of only seven Academic Health Centers in the country with a full complement of Health Sciences Colleges on a single campus (including medicine, pharmacy, dentistry, public health, nursing, allied health, and social work). Student and faculty investigators in UIC's seven health sciences colleges work in an interdisciplinary research environment, with access to advanced research facilities, support for research design and data analysis, and a diverse patient population through the University of Illinois Hospital & Health Sciences System. Learn more about Research at UIC.
The College of Dentistry has a proud history of working across disciplines and leading breakthroughs in biological and biomaterials sciences to advance scientific knowledge and improve the health of our patients beyond the clinic. Students at UIC College of Dentistry work along side world-class faculty and staff from multiple disciplines to solve the biggest problems in oral sciences and impact lives beyond the clinic.
Research Areas
Craniofacial Pathology
Leading interdisciplinary investigations in the development and function of the craniofacial complex including processes that occur within cells and tissues to maintain health and control growth and development; understanding how alterations (genetic/environmental) result in disease (cancer) and study of microbiome/host interactions.
Regenerative Science
Moving beyond tissue replacement, using materials to enable our bodies to regenerate damaged and failing tissues. We are leading investigations into how materials interact with living tissues, and the building of tissue replacements for the growth of cells/tissues to replace lost tissues. The Center for Wound Healing and Tissue Regeneration (CWHTR) is a unique community of scientists and clinicians devoted to the study of injury, wound healing, and regeneration. The Laboratory of Applied Dental Biomaterials and Interfaces is a NIH funded center studying the properties of the tooth in order to develop reparative/regenerative biomaterials to replace lost tooth structure.
Clinical, Translational & Community
Leading transformative studies to improve oral health outcomes both in the clinic and the community. We have several centers and investigators focused on the study of the incidence and prevalence of disease; measuring outcomes of interventions; and safety and efficacy of drugs, devices, and treatments in individuals. We are also investigating how and why efforts to promote oral health through intervention are accepted by communities. The Oral Medicine and Pharmacognosy Research (OMPR) Laboratory focuses on medical anthropology and ethnopharmacology to study the non-destructive radiation in oral diagnostics and forensics. The Dental Medicine Responder Training (DMRT) is performing theory and policy research supporting dental professionals for emergency preparedness throughout the community.