Faculty Resources
Faculty Resources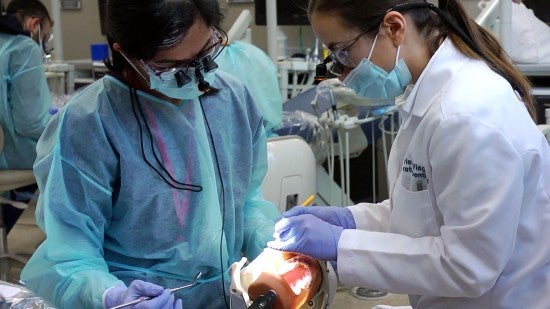 The UIC College of Dentistry faculty are some of the most brilliant minds in oral health. Through intimate and meaningful education experiences combined with innovative and collaborative research, our faculty continue to move the field forward while training the next generation of dentists.
Faculty Quick Facts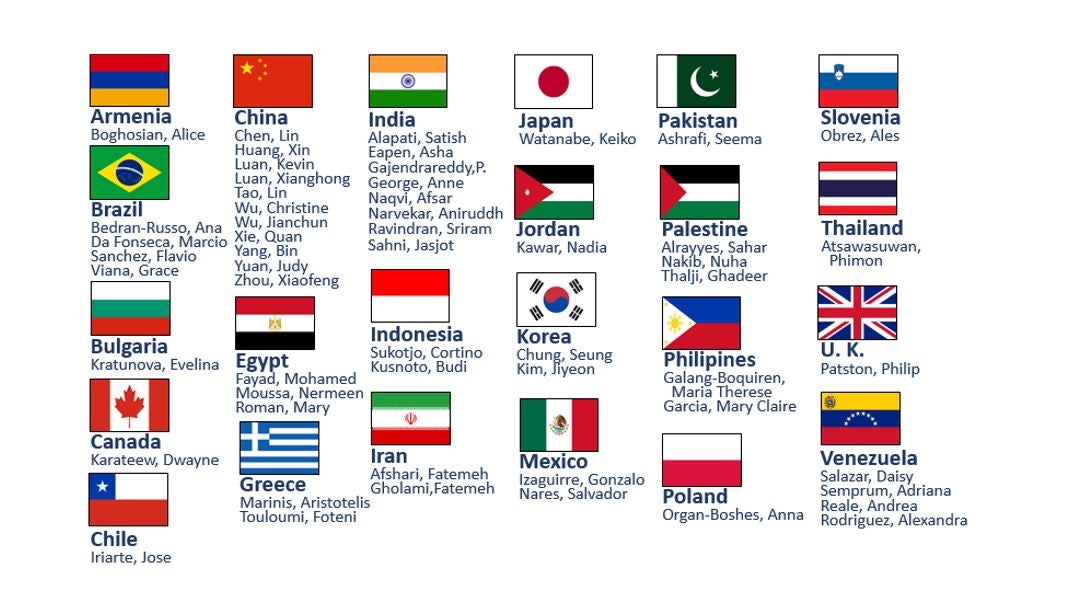 100 full-time faculty, 42 of which are involved in research
121 part-time faculty
280 faculty published papers representing all departments. Over 50% of our faculty are engaged in scholarly and research publications.
23 countries and over 17 languages represented
Faculty Distinctions
Guy Adami, Associate Professor, and Joel Schwartz, Professor, both of the Department of Oral Medicine and Diagnostic Sciences, received a National Cancer Institute grant to study the effects of green tea on carcinogen exposure.
Satish Alapati, Associate Professor, Endodontics, was installed as the President of the Chicago Dental Society, Westside Branch.
Veerasathpurush"Sath" Allaredy, Head, Orthodontics, was named National Director of Specialty Engagement by National Dental Practice- Based Research Network.
Seema Ashrafi, Clinical Associate Professor, Periodontics, was named a Chicago Dental Society Foundation Clinical Fellow.
Jennifer Bereckis, Executive Director of Clinical Operations, was appointed Chair of the Dental Education Committee for the Illinois State Dental Society. This is the first time in the history of the ISDS that a hygienist has been appointed chair of a committee.
Luisa DiPietro, Professor, Department of Periodontics, Director of the Center for Wound Healing & Tissue Regeneration, and Associate Vice Chancellor for Research, was named a fellow of the American Association for the Advancement of Science.
Shar Fadavi, Professor, Pediatric Dentistry, was awarded Life Membership & Life Fellow Status in the  American Academy of Pediatric Dentistry.
Michael Miloro, Head, Oral and Maxillofacial Surgery, was awarded the International Association of Oral and Maxillofacial Surgeons Distinguished Service Award.
Russ Pesavento, Clinical Asst. Professor, Oral and Maxillofacial Surgery,  received a grant for 5 years to study " Novel Inhibitors of Oral Steptococci"
A research team led by Sriram Ravindran, Research Assistant Professor, Department of Oral Biology, was the recipient of one of only five UIC Chancellor's Discovery Fund for Multidisciplinary Research grants, to study biomimetic tissue engineering.
Jasjot Sahni, Visiting Clinical Asst. Professor, Oral and Maxillofacial Surgery, attained fellowship status from the American Academy of Orofacial Pain.
Clark Stanford, Dean, led a task force of 120 global clinicians and scientists in the establishment of the first set of evidence-based Clinical Practice Guidelines for the dental community on how to manage patients with no teeth in the upper jaw.
Tolga Tozum, Associate Professor, Periodontics, was presented the Educators Award for Outstanding Mentorship in Postgraduate Periodontics.
Bin Yang, Clinical Assistant Professor, Department of Restorative Dentistry, received the GlaxoSmithKline (GSK) Prosthodontist Innovator Award from the American College of Prosthodontists.
DMD AS Candidate
My favorite thing about UIC is interactions with faculty. They work along with you at every step and guide you to achieve the best result.
Faculty Governance
UIC Office for Access & Equity
The UIC Office for Access and Equity, as part of the Office of the Chancellor, strives to increase access to employment, programs, and services in an environment free of unlawful discrimination and harassment. OAE also offers Dispute Resolution Services (DRS), which provides confidential consultation, facilitation and mediation services to faculty, academic and support staff.
Contacts
Wendy Cerny
Director of the Office of Faculty Affairs
(312)-355-2662 (Ext. 5-2662)
Room 454
Jill Glascott
Program Coordinator, Office of Faculty Affairs
Program Coordinator, The UIC Center for Wound Healing and Tissue Regeneration
(312)-413-1644
Room 417