Why Patients Choose UIC
Patients choose UIC not only for our comprehensive, specialized expertise conveniently located all in one place – but also because they appreciate the friendly, personalized and caring approach we provide in serving our mission.
A choice of dental care from students, specialists-in-training or faculty
Comprehensive dental services for the whole family
Complete range of advanced specialty services provided by a team of nationally recognized experts
Discounted rates compared to area dentists
Multicultural clinical team who speak numerous languages to accommodate patients of diverse backgrounds
Convenient location next to CTA, bus lines and parking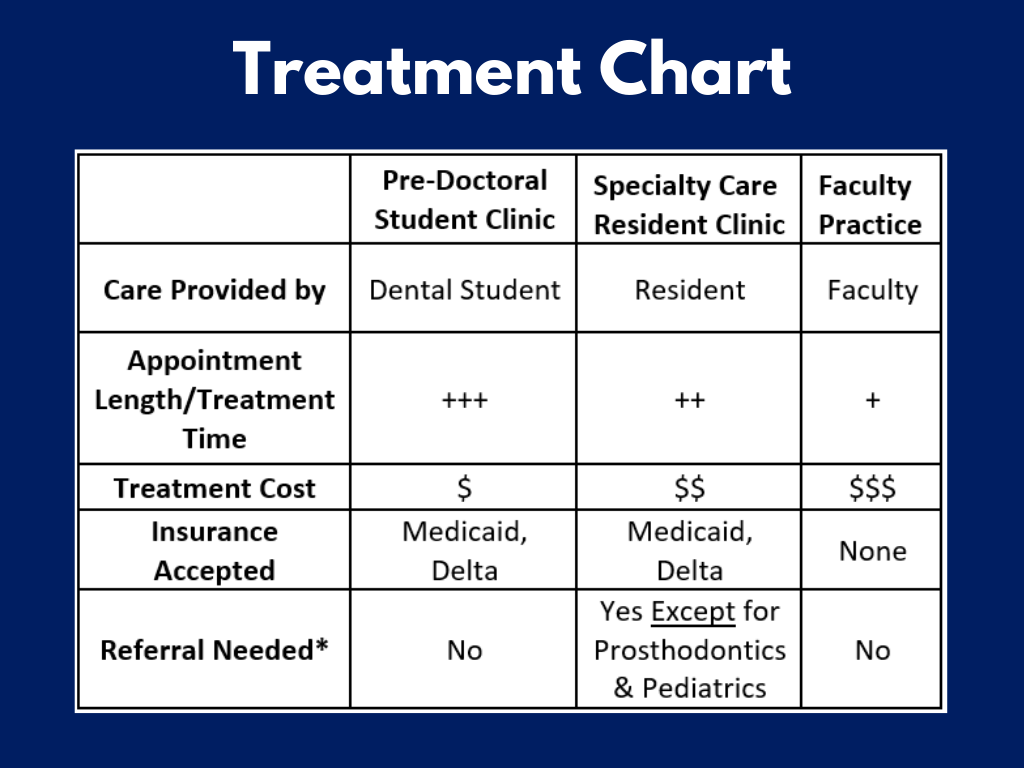 *Referrals must come from a dentist or physician. Please click here for our referral process.
Comprehensive, personalized dental care for general and specialty needs—all in one location Heading link
Interested in seeing a faculty dentist? Request an appointment online
Are you a referring doctor? Use our online referral system, Referral+ *
In our continuing efforts to assure patient health and safety and to provide high quality infection control we ask that patients who have any of the following symptoms of fever and respiratory distress please seek immediate medical care from your physician.
The University of Illinois Chicago (UIC) College of Dentistry offers the widest range of general and specialty dental care services in Chicago – all in one place. We have over 280 faculty and resident dentists in general and advanced specialty areas including Endodontists (root canal), Oral and Maxillofacial Surgeons, Oral Medicine & Facial Pain (TMJ) specialists, Orthodontists (braces), Pediatric and Special Needs Dentists, Periodontists (gum disease) and Prosthodontists (implants, restorations). We also have 40 researchers advancing scientific knowledge to improve oral health outcomes in Chicago and across the world.
We are dedicated to educating and helping patients adopt healthy oral hygiene habits and make the best decisions to improve their oral health. We do this by taking the time to develop a strong relationship with each of our patients — this is why patients choose UIC.
A Comprehensive Range of General, Pediatric and Specialty Dental Care Services—All In One Convenient Location Heading link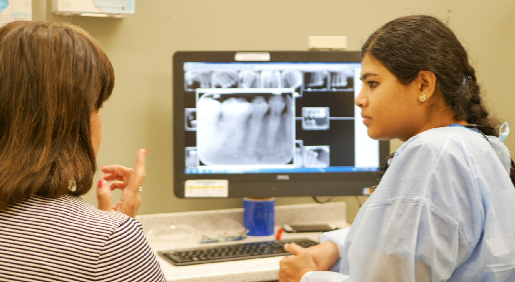 All new patients receive a comprehensive oral health examination where you and your dentist decide the best treatment options.
Your first visit is a screening appointment, where we will assess your overall oral health care needs and determine whether a General Dentist or Advanced Specialty Dentist care option best match your needs. You may also choose to see a Faculty Dentist for your dental care. As an educational institution, appointments can take longer than a typical dental visit.
If you choose to see a student dentist, they will call you to schedule an initial evaluation, after which we will prepare a comprehensive treatment plan for your review and acceptance prior to beginning treatment. The initial evaluation and planning usually takes 2 to 3 visits and may require taking additional x-rays. Once your treatment plan is accepted, the student dentist will schedule your next visits, which typically take 1 to 2 hours.
We are committed to providing safe and effective oral health care in an environment that is compassionate and comfortable in service to our patients.
If you are currently being treated, please contact your student dentist for appointments. If you cannot reach your student, please call (312) 996-7555.
Bettering Oral Health through Transformative Innovation Heading link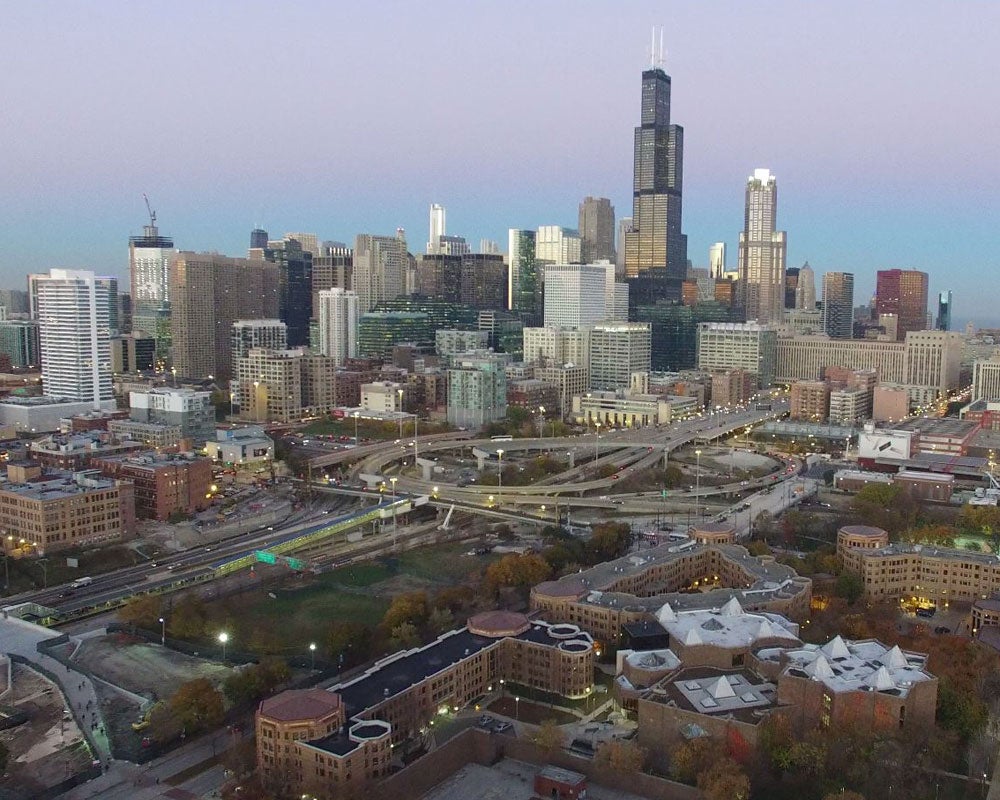 Our mission is simple: to better oral health through transformative innovation in Chicago and beyond. We do this by educating the next generation of oral health professionals, improving access to dental care and advancing scientific knowledge through groundbreaking research.
The University of Illinois Chicago College of Dentistry is Illinois' largest dental school and oral health care provider.  We provide comprehensive, personalized treatment to over 30 thousand patients each year – with the choice of care provided by students, residents or faculty. Located in the heart of the Illinois Medical District UIC Campus, we serve Chicago and beyond with world-class dental care.
The UIC College of Dentistry has a 110-year tradition of excellence in training oral health professionals and treating patients. Since 1913, our clinicians have provided quality dental care to the Chicagoland area and expanded access to care to those in need. We offer general as well as specialized dental services including Endodontics, Oral & Maxillofacial Surgery, Oral Medicine, Orthodontics, Periodontics, Pediatric Dentistry and Prosthodontics. Our facilities feature state-of-the-art technology and modern clinics for comfort. Our faculty are experts in their respective specialty fields, many of which conduct basic and translational research in multiple areas of biomedical and oral sciences.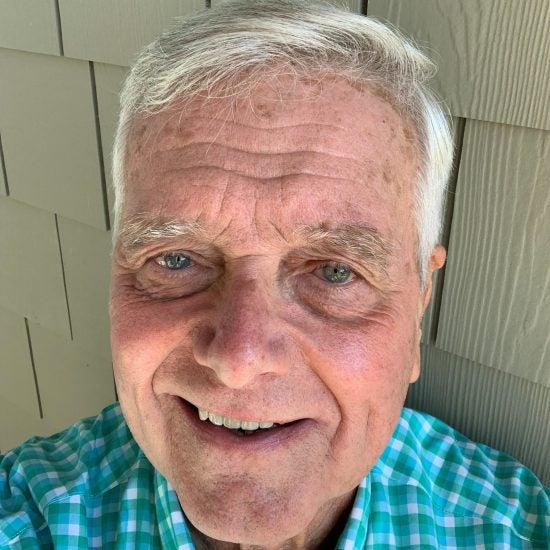 "I want to call to your attention what an outstanding person and student dentist Kheya is! She is not only personable and proficient in her regular care as my student dentist but Kheya is also a caring individual who has gone "above and beyond" in my care."
Read More About Peter's Experience
Easy access from I-290, CTA Pink Line & Buses
The UIC College of Dentistry is conveniently located  just 2 blocks south of I-290 with easy access to the CTA Pink line. Visitor parking is available in the Paulina Street parking garage south of the building at Taylor St. The number 7 Harrison bus, the number 9 Ashland bus, the number 12 Roosevelt bus all stop nearby, and the number 157 Streeterville/Taylor bus stop right at the Pink Line station.
Address
801 South Paulina Street
Chicago, IL 60612