Faculty Dental Practice
A Team of Expert Dental Specialists—All in One Chicago Location Heading link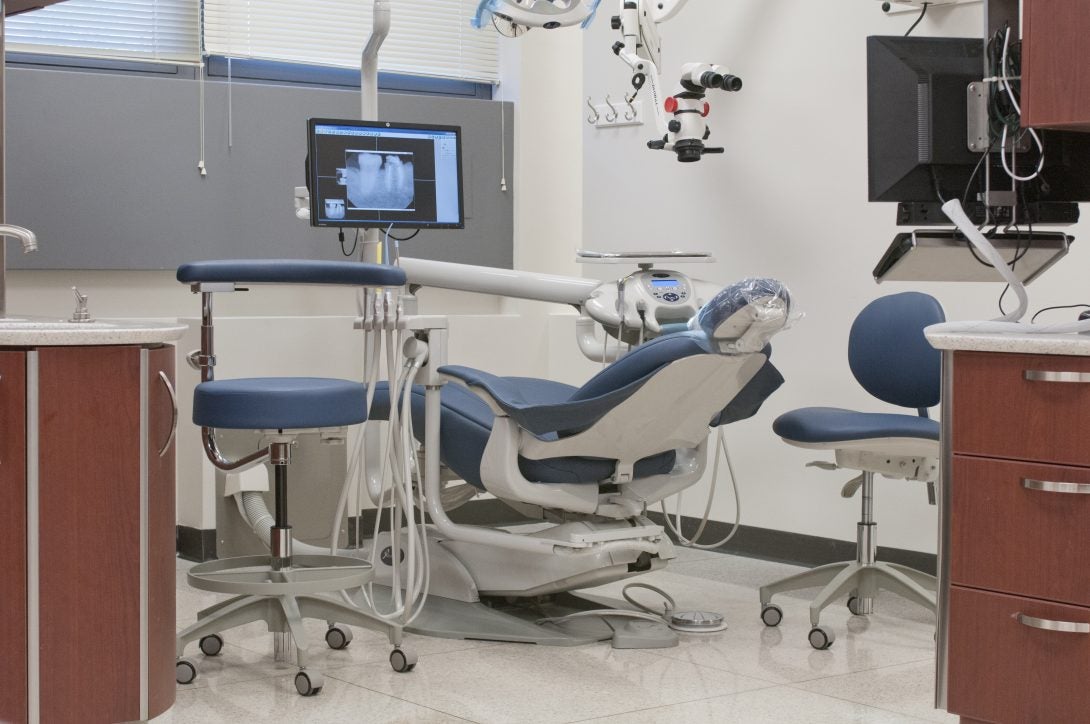 For over 30 years, faculty dentists at the UIC College of Dentistry have provided general and specialty care backed by the latest clinical and scientific knowledge across all fields of dentistry and oral science.
By seeing one of our faculty, patients get added convenience and comfort, combined with the highest levels of expertise. Fees for treatment in the faculty dental practice are comparable to those charged by private dentists in the area. Appointment availability may be limited, depending on the type of service.
This is ideal for patients who prefer to see a specific dentist, or have need for advanced specialty care. Our faculty practice provides the added benefit of a single expert provider, working closely with a multi-discipline team of specialists to serve even the most complex oral care needs.
Request appointment with a faculty dentist by calling (312) 996-9223.
Services include:

General dentistry including preventive services
Pediatric & Special Needs Dentistry for children and young adults
Cosmetic Dentistry
Dental Implants
Oral Surgery
Crowns and Fixed Bridges
Complete and Partial Removable Dentures
Periodontal Disease Treatment
Root Canal Treatment
Oral Medicine and Facial Pain (TMJ)
Oral Cancer
Orthodontics
Oral Surgery
General Anesthesia and IV Sedation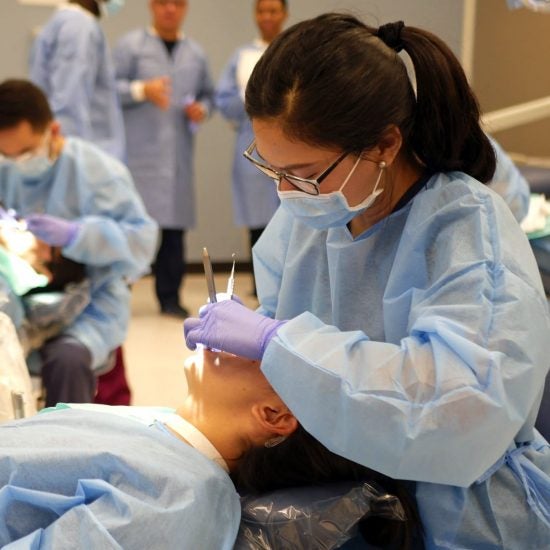 Latest Technology for the Best Care, Comfort and Convenience Heading link
The College of Dentistry uses advanced digital technologies and methods to offer patients the highest levels of precision and accuracy, and minimally invasive treatments – which translates to less time overall, and more comfort.
Our team of multidisciplinary specialists use the latest technology to deliver the best care possible – even for the most advanced, challenging oral care needs.
For instance, we can reduce the time spent to receive a new crown from several days – to a matter of hours. For more complex restorations and surgeries, we can pre-plan and coordinate the entire treatment virtually across multiple specialties, and even provide restorative and surgical services in the same appointment – so patients get the advantage of expert consultation and care, quickly and easily.
Team of Multidisciplinary Specialists
We are a multidisciplinary group of specialists — many of whom are board certified — including prosthodontists, periodontists and oral maxillofacial surgeons, working as a team to deliver the best care possible – even for the most advanced, challenging oral care needs.
Why Patients Choose our Faculty Dental Practice Heading link