Advanced Digital Oral Health Services
The College of Dentistry uses advanced digital technologies and methods to offer patients the highest levels of precision and accuracy, and minimally invasive treatments – which translates to less time overall, and more comfort.
Our team of multidisciplinary specialists use the latest technology to deliver the best care possible – even for the most advanced, challenging oral care needs.
For instance, we can reduce the time spent to receive a new crown from several days – to a matter of hours. For more complex restorations and surgeries, we can pre-plan and coordinate the entire treatment virtually across multiple specialties, and even provide restorative and surgical services in the same appointment – so patients get the advantage of expert consultation and care, quickly and easily.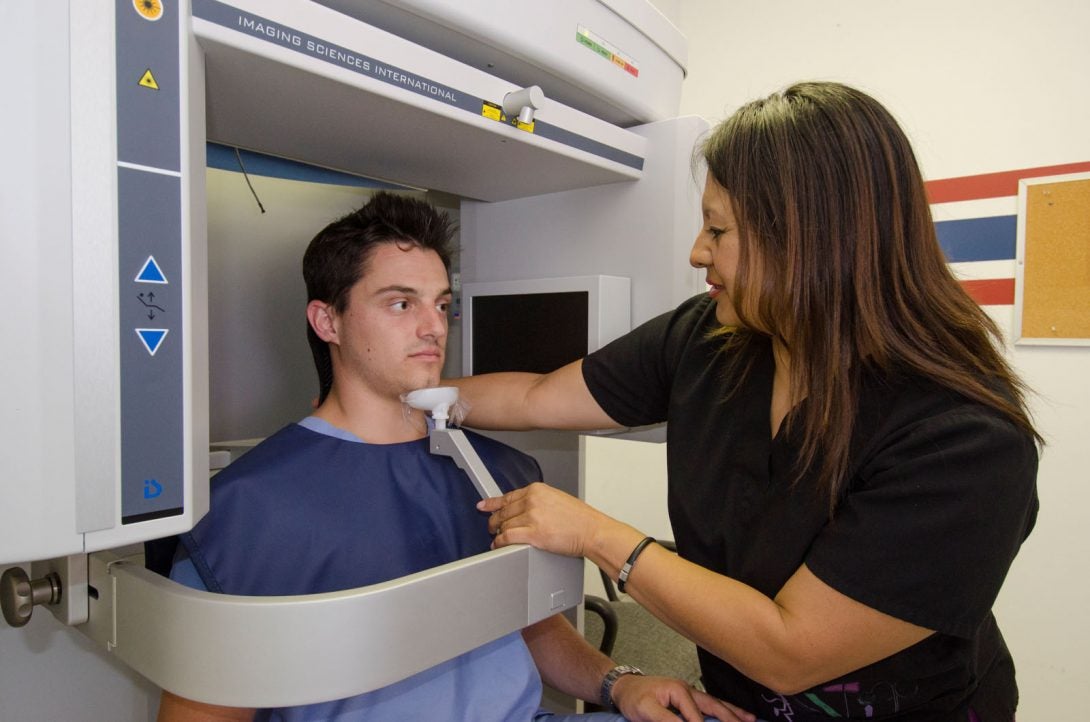 Advanced Imaging and Diagnostics
The College of Dentistry uses imaging and diagnostics at the leading edge of patient care. Coupled with sophisticated 3D imaging software, CBCT allows dentists to visualize the inside of teeth, beneath the gums, and other areas of the mouth in a three-dimensional fashion. Using the latest imaging technology offer patients the benefits of less radiation exposure, and the advantage of coordinated diagnosis and treatment planning. The College of Dentistry also uses integrated digital workflows for streamlined care planning, not only between the College of Dentistry specialty clinics, but also with other healthcare providers. This means less time spent getting x-rays from specialists in multiple locations.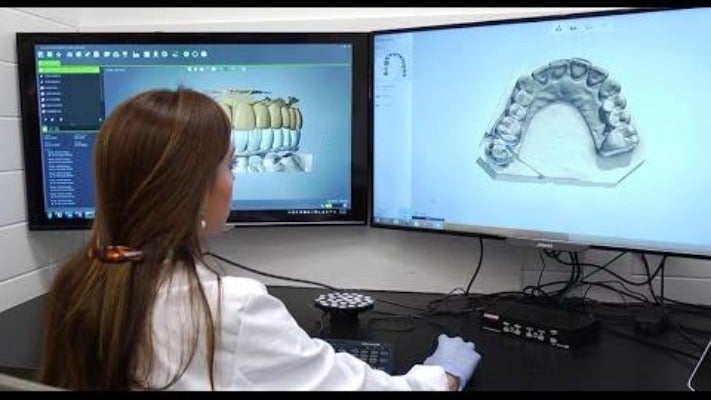 Computer-Aided Design/Computer-Aided Manufacturing (CAD/CAM)
Through the use of CAD/CAM technology, our dentists can plan and fabricate implants, crowns and other restorative treatments through digital modeling. For patients this means a more comfortable and time-saving dental experience.  Procedures that used to require weeks and an outside dental laboratory are now possible in just a few days, or even on the same day. With the addition of digital impression systems, no longer do patients have to experience the mouth full of impression material formerly required for procedures such as crowns, bridges or dental implants.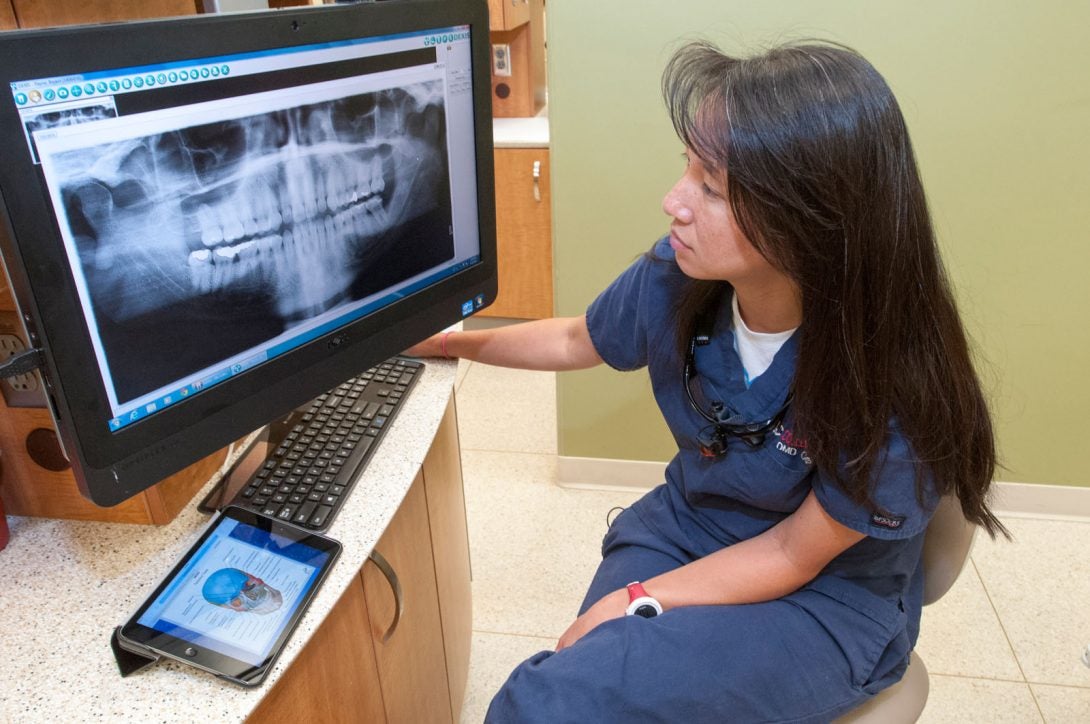 Electronic Health Records
UIC dental clinics use a secure, integrated electronic health record (EHR) system to enhance diagnosis, prevention, treatment and patient education. Whether visiting for a routine check-up, or comprehensive treatments, patients benefit from secure transfer of records between our general and specialty clinics, and referring doctors.
The University of Illinois at Chicago (UIC) College of Dentistry offers the widest range of general and specialty dental care services in Chicago – all in one location. 
We have over 280 faculty and residents in general and advanced specialty clinics including Endodontics, Oral and Maxillofacial Surgery, Oral Medicine, Orthodontics, Pediatric Dentistry, Periodontics and Prosthodontics. We also have 40+ researchers advancing scientific knowledge to improve oral health outcomes in Chicagoland and across the world.
We are dedicated to educating and helping patients adopt healthy oral hygiene habits and make the best decisions to improve their oral health. We do this by taking the time to develop a strong relationship with each of our patients — this is why patients choose UIC.
Ready to become a patient?
For new appointments call (312)-996-7555 or contact a specific service/clinic area.