Student Dentistry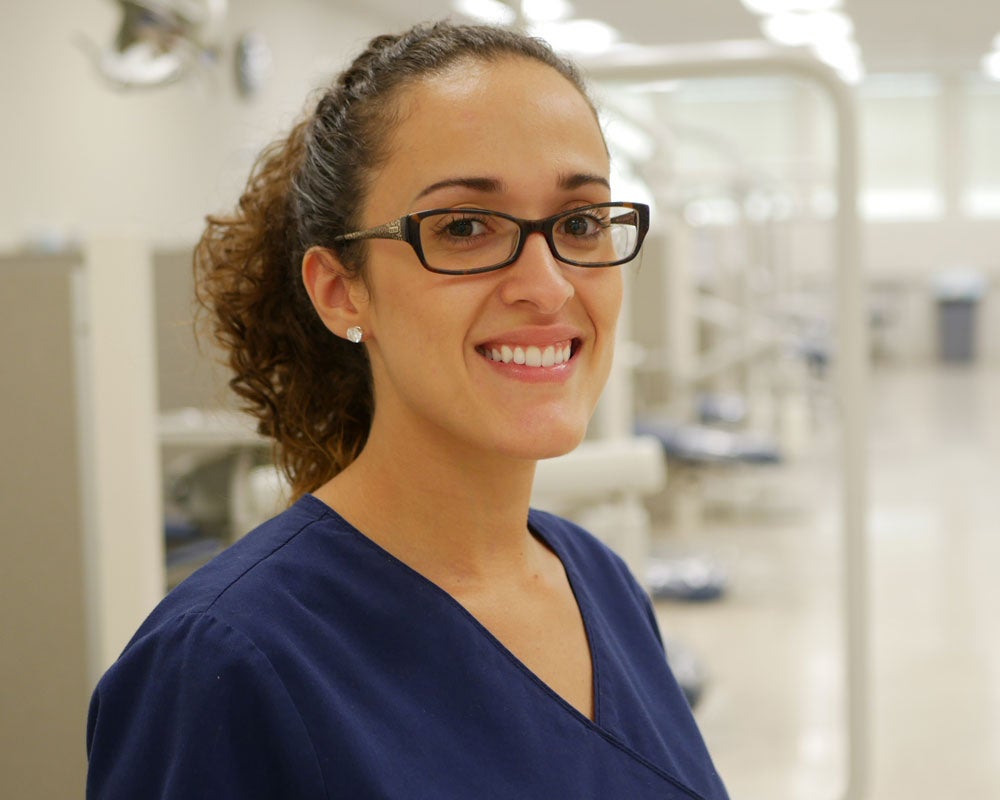 Our students provide a variety of dental services under close supervision of faculty at a discounted price in exchange for an extra investment of your time.
Choosing Student Dentistry is a great way to get outstanding dental care, while supporting local education! Services range from general family dentistry, routine exams and fillings, to more complex procedures, such as root canals, crowns and dental implants. Treatment appointment times and availability depend upon whether your specific needs match the services provided and learning goals of our student clinics.
Highest standards of care provided by dental students under the supervision of faculty
Wide range of dental services for adults and children 
Discounted rates compared to area dentists
We work with insurance providers including Cigna and Delta Dental of IL
Multicultural clinical team who speak numerous languages to accommodate patients of diverse backgrounds
Convenient location next to CTA, bus lines and parking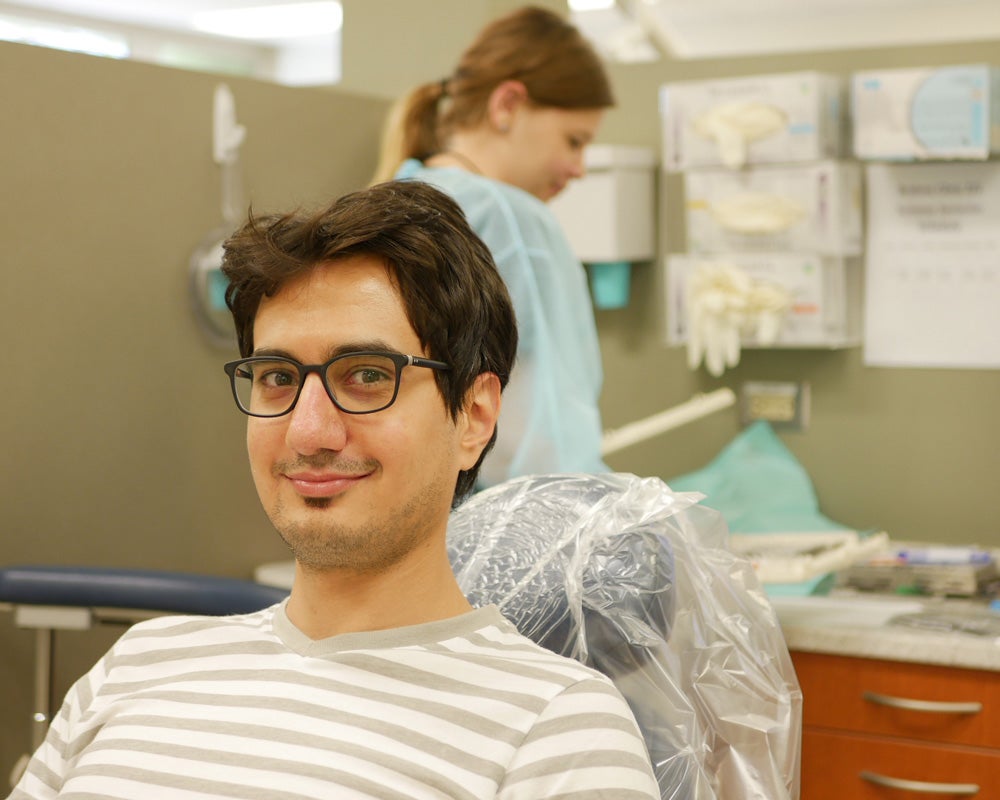 All new patients receive an initial evaluation to determine if your dental needs match student educational goals. Once accepted for student dentistry our clinic will schedule a follow-up appointment to begin treatments. If your dental needs require specialty care beyond the student dentistry services, we will refer you to one of our Advanced Specialty clinics. Minimum diagnostic fees, which include an exam and radiograph (x-ray) are required at the initial appointment.
Ready to become a patient?
For new appointments call (312) 996-7555 or contact a specific service/clinic area.
Are you a current patient?
If you are currently being treated, please contact your student dentist for appointments. If you cannot reach your student, please call (312)-996-7555.
Complete Dentures

Affordable complete dentures to replace all of your missing teeth.

Implant Dentures

An alternative to convenient dentures. Because of potential bone loss and decreased comfort, implant supported dentures are a good way to replace missing teeth. Dental implants will help better retain the overlying denture.

Crowns & Bridges

Crowns look and feel just like your natural teeth. A crown may be placed over an existing tooth after it has been prepared or it may be placed over an implant that has been placed where a tooth has been lost.

Facial & Oral Pain, TMJ

Non-intrusive and surgical treatments for facial & oral pain, TMJ/TMD, jaw pain, headaches, or sleep disorders related to oral facial pain.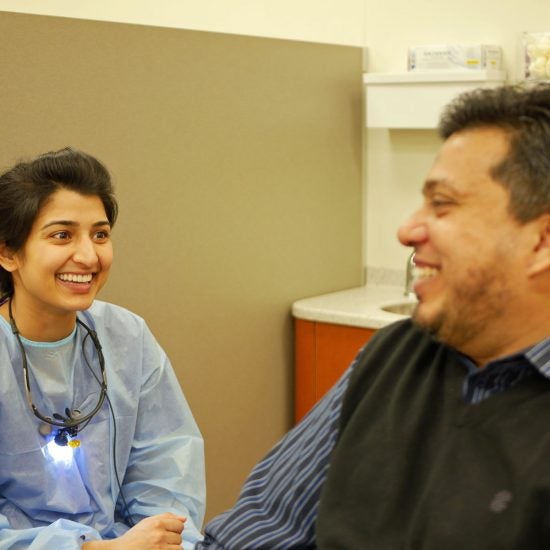 "Besides the convenience and price, I especially like the cultural diversity of the students and instructors at UIC. It makes for a very friendly atmosphere."
Hear More Testimonials