College Facts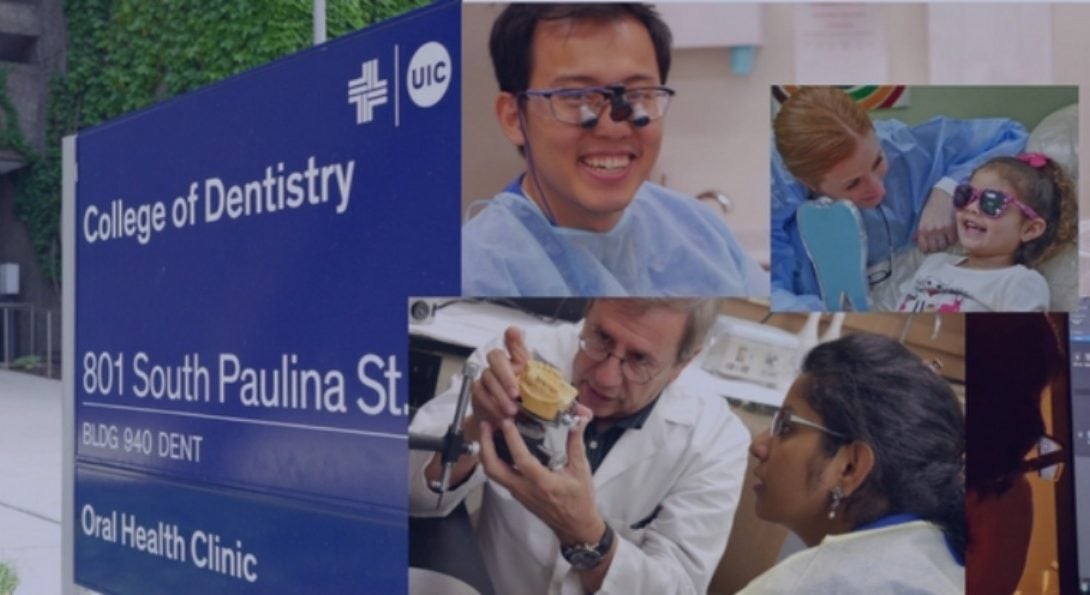 Changing the Future of Oral Health
For over 100 years, UIC College of Dentistry has been a premier institution of oral health education, care and research.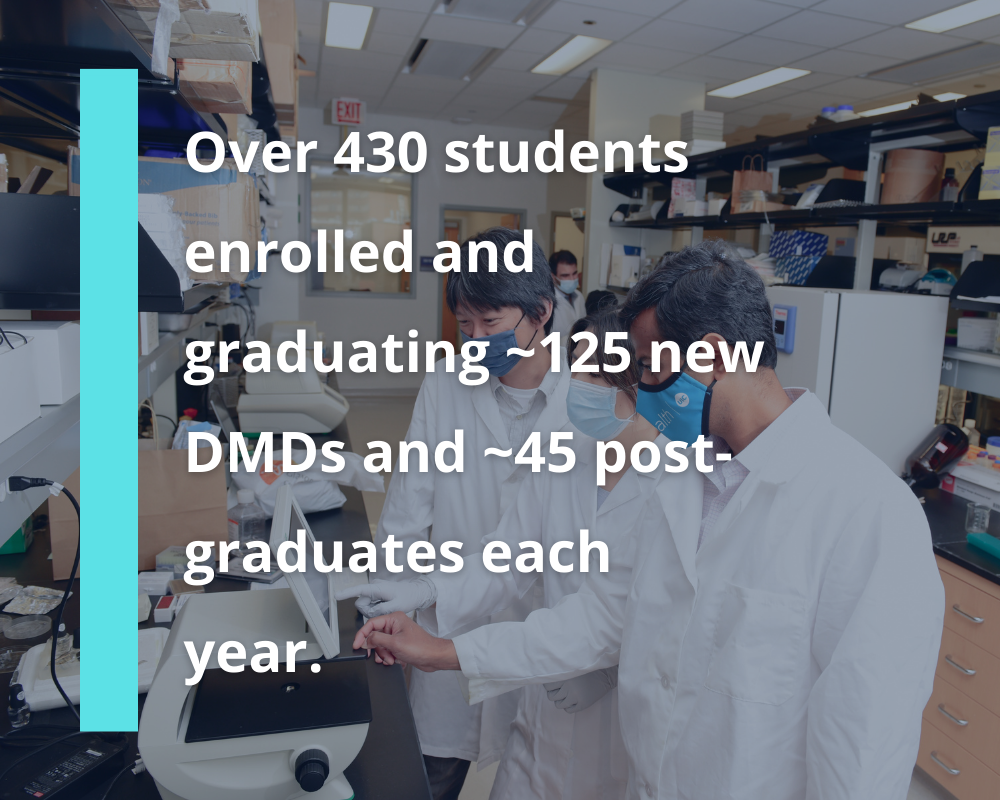 We graduate more new dental professionals than any other institution in the State of IL ~125 DMD students and ~45 post-graduate students each year. We have over 500 students seeking dental degrees including DMD, PhD and MS programs. Almost all (96%) of our students are Illinois residents and roughly 75% go on to practice in IL, mostly in the Chicago metro area. 
Our students and faculty are top achievers. Many of our 100 full-time and 121 part-time faculty have received national recognition for their expertise in the areas of general and specialty dentistry and the oral sciences. Forty-two (42) of our faculty are actively involved in research.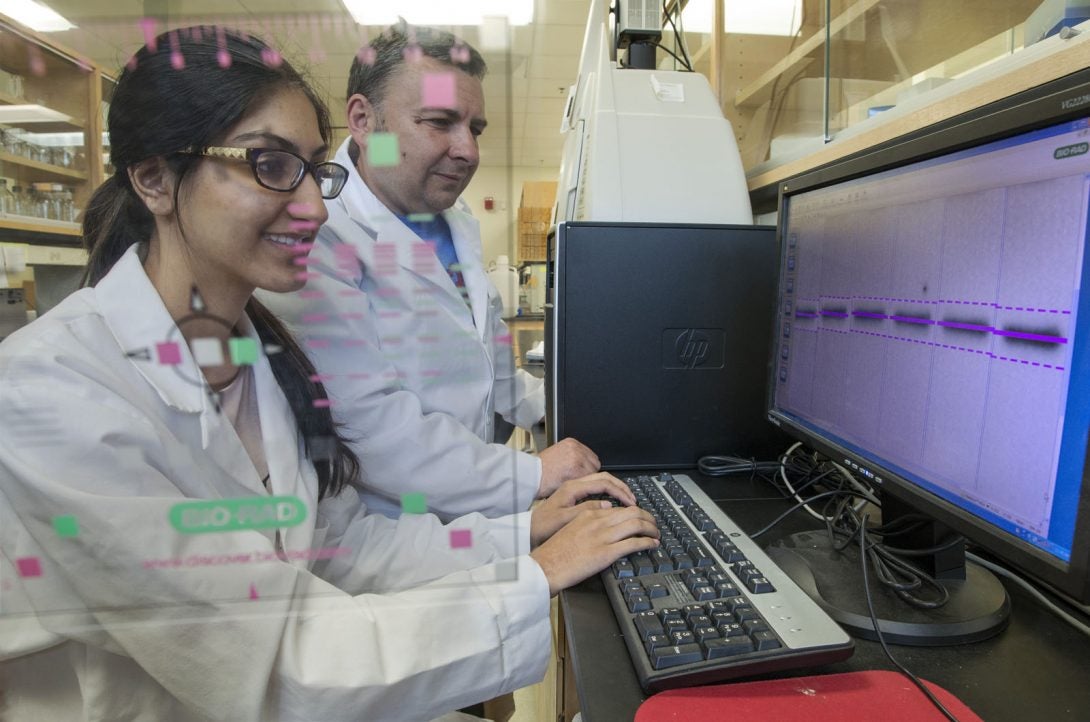 UIC is a Carnegie level-1 research institution, and the College has a research portfolio of 42 full-time research faculty, 14 visiting researchers, 280+ faculty published papers, and $6.4M in NIH/DOD funding, as well as other private funding.
Over half of our faculty are engaged in scholarly and research publications.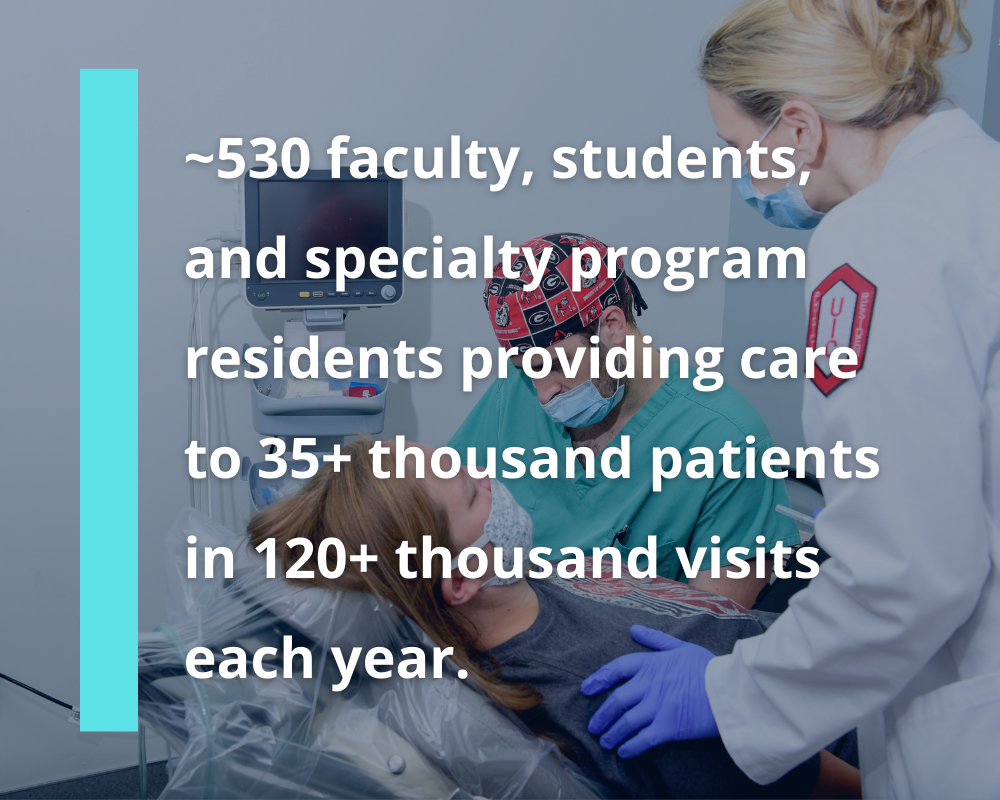 We see over 35 thousand patients and perform over 300 thousand treatments annually. We have over 530 faculty, students and specialty program residents providing clinical care. We have 286 faculty and resident general and specialist dentists providing care, many of which are board certified.
We improve access to dental care where it is needed the most.
UIC provides more than 70 thousand appointments annually to patients enrolled in the State Dental Medicaid program. Ninety-eight percent of the children treated in UIC's dental clinics are Medicaid enrolled or Medicaid eligible.
Additionally, we extend access to care into communities of need — UIC dental students serve over 3,750 days of extramural rotation in more than 11 thousand patient visits at 17 community sites in IL, plus other US and international locations — each year. And, our students provide preventive education to over 2,200 elementary students each year in underserved Chicago neighborhoods.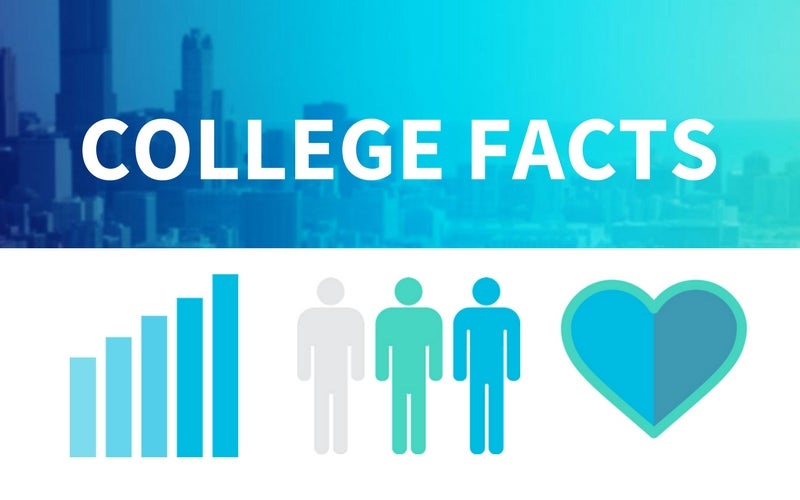 How We're Changing the Future of Oral Health
Since 1913, UIC College of Dentistry has been a premier institution of oral health education, dental care and research. Our students, faculty, staff and alumni are changing the future of oral health in Chicago, Illinois and beyond in several ways.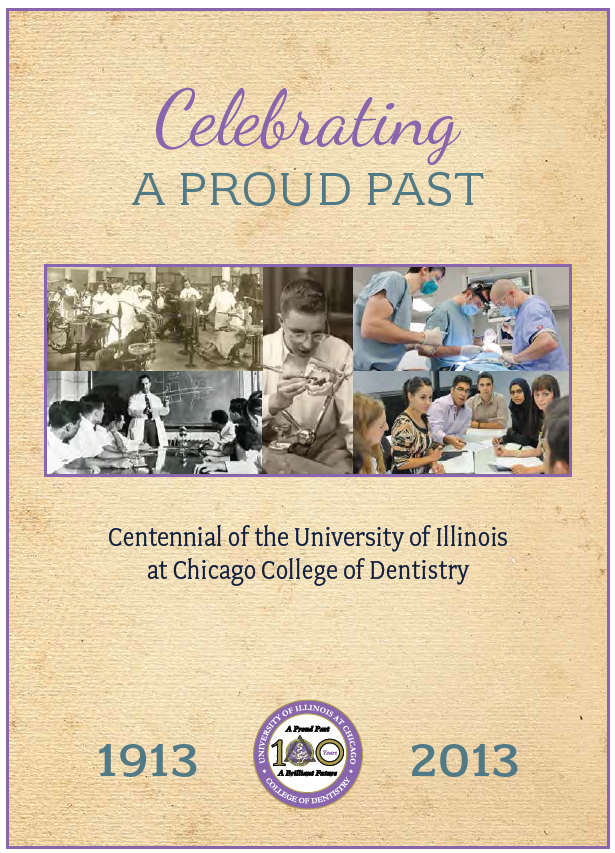 The College of Dentistry has a long and proud tradition of training the next generation of dentists and leading research. Read the College Centennial Book for an informative walk through the past 100 year history of the College of Dentistry.
In the Centennial Book you'll learn a lot about our history such as:
The evolution from the Columbian Dental College, founded in Chicago in 1891
Affiliation with the University of Illinois in 1901, an eventual charter as an official College of the University in 1913