Get Ready for Dental School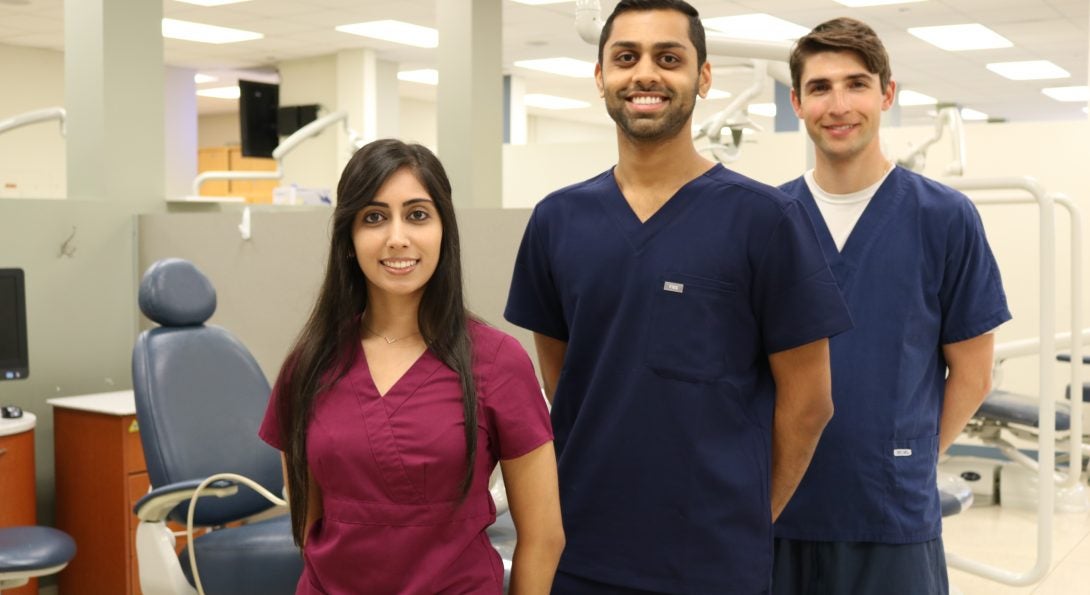 Pre Dental Resources and Prospective Student Information
Why Dental Students Choose UIC
Dental students choose UIC for our excellence in academics and research, the outstanding clinical experience, diverse patient pool, service learning opportunities locally and globally, and our location in a world-class city on a health sciences campus.
Innovative Curriculum and Rewarding Student Experiences
How our curriculum integrates small group learning, patient care, research and community service.
DMD/PhD Program: Training the Next Generation of Dental Scientists
UIC's DMD/PhD Program offers a customizable curriculum combining clinical care with oral science research and biomedical technology.
Using Simulation to Transform Health Education and Care Delivery
A key element in our curriculum is training using medical simulation techniques. Watch as our students utilize the latest in dental health simulation technology to change the future of oral health.
Multidisciplinary Oral Science Training (MOST) Program
A research training program offering tracks for undergraduate and post-graduate researchers.