Request a Virtual Tour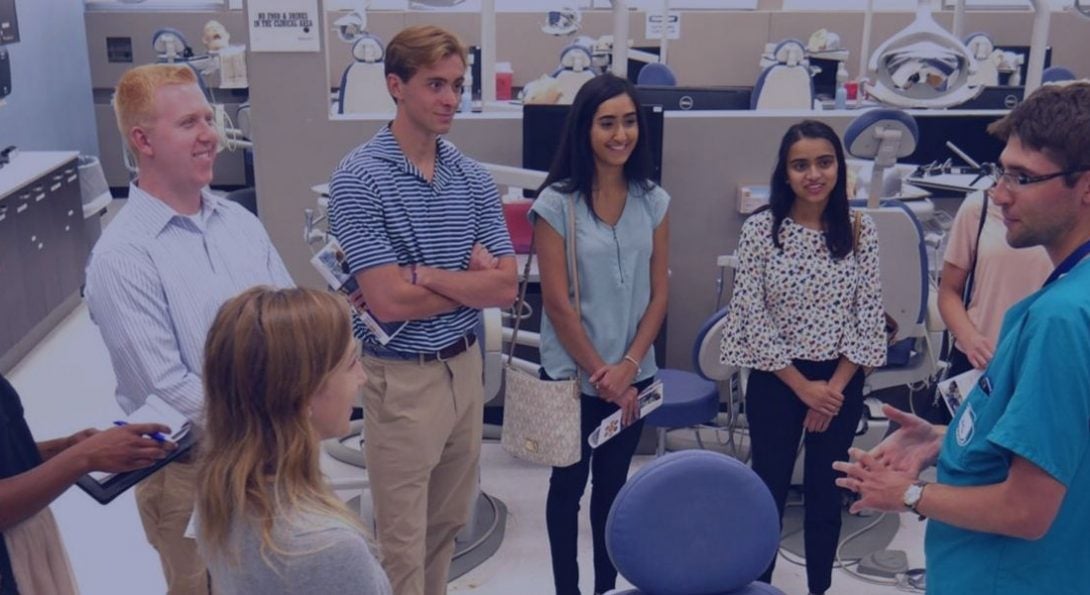 Get a Virtual Tour of our DMD Program! Heading link
Due to COVID-19 situation, in-person tours of the college are currently suspended. Once the college reopens for visitor, you will get a chance to tour our building, including various clinics, simulation labs, student lounges, lecture halls, etc. and explore what it is like to be a dental student at UIC College of Dentistry. You'll also learn about our post graduate specialty programs and research labs.
In the meantime, we encourage you to attend (registration required) one of our virtual tours where we will walk you through (virtually) our clinics, students labs, lecture halls etc. You will also get an opportunity to ask questions related to your application.
Virtual tours are conducted via a Zoom call. You will have to fill out the form on this page to register for the virtual tour. After you register, we will email you link to the Zoom meeting for the date you registered. In case you are not able to attend the virtual tour, please inform the admission office accordingly. New tour dates are added frequently. So keep checking this website for new tour dates.
See our admissions events calendar for more ways to check out the program.
Virtual Tour Information
In order to attend the virtual tour, you will need a Zoom application on your laptop, tablet or a smart phone. If you don't have Zoom application, you can download the application by clicking here.
Virtual tours begin promptly at 12:30 pm and last approximately 45 minutes to 1 hour.