Crowns & Bridges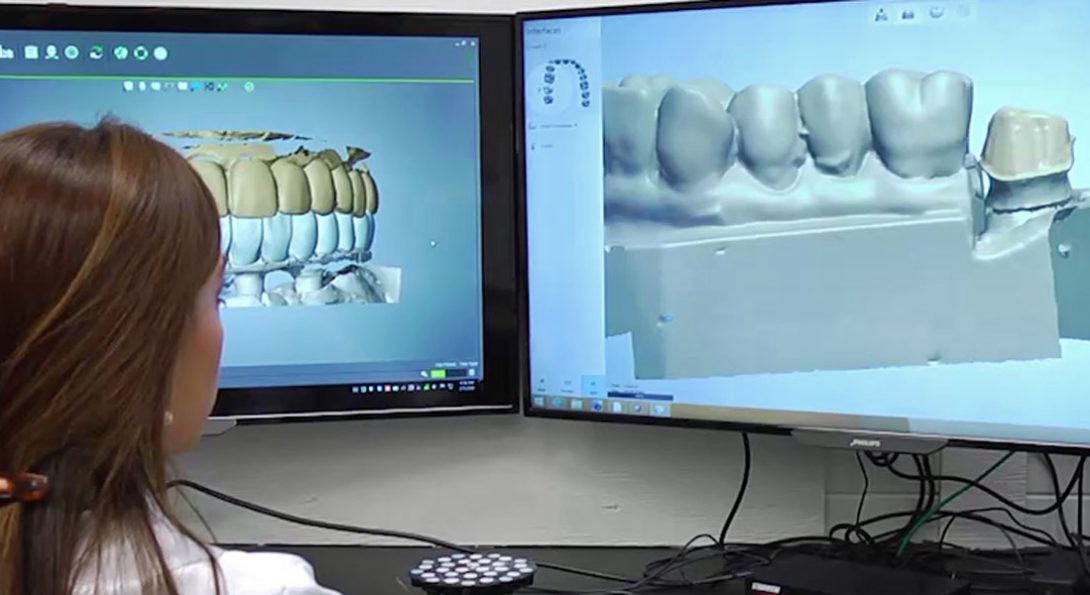 Need a crown or implant?
We use CAD/CAM technology to plan and fabricate crowns, implants, and other restorative treatments to restore smiles in less time.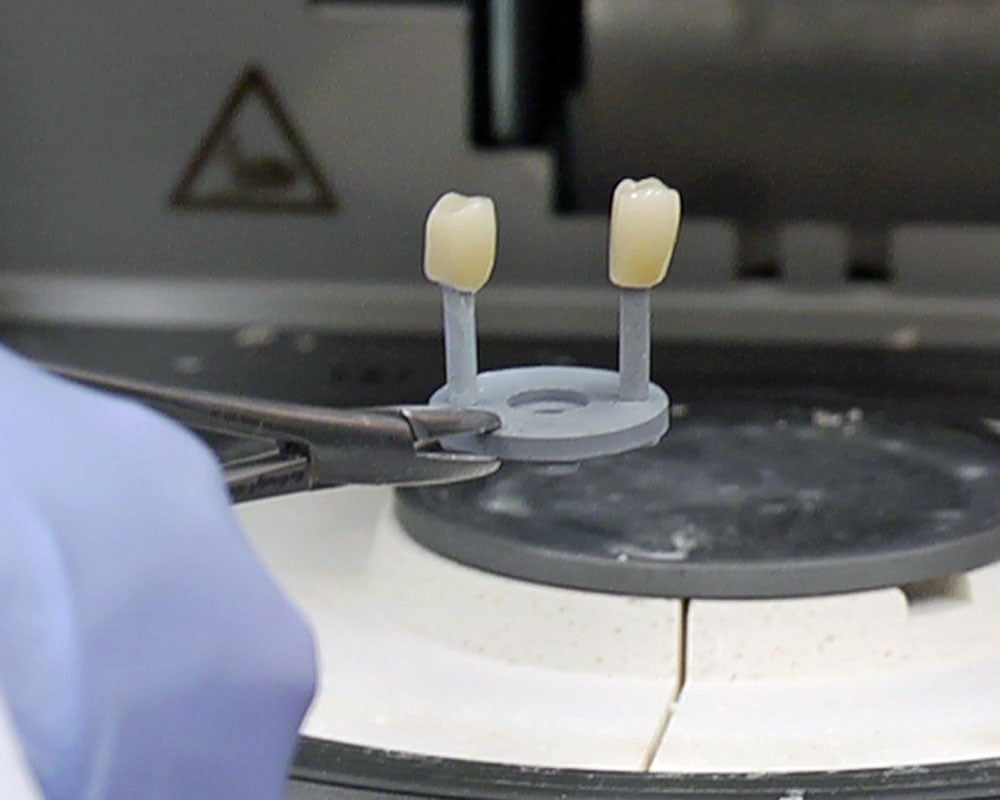 Crowns look and feel just like your natural teeth. A crown may be placed over an existing tooth after it has been prepared or it may be placed over an implant that has been placed where a tooth has been lost. Either way, in a few short visits you will have a beautiful and long-lasting solution to a cosmetic problem.
A crown can offer the support and esthetics needed when a tooth is cracked or a filling is large and compromises the strength of the tooth. In the case of a crack or large decayed area necessitating a root canal procedure, the tooth will be restored with a crown. It will typically take a few visits for the completion of your crown. Each crown is custom designed using either impressions or our in-house 3D CAD/CAM technology for optimal fit, function and a natural look.
We provide several implant and crown treatments based on your particular needs:
Implant Supported Crowns are ceramic/metal ceramic restorations retained by dental implants that have been placed in the jawbone to replace missing roots. When a natural tooth is lost or missing, an implant and its corresponding crown is the best choice for replacement since it is not removable by the patient, leaves the adjacent teeth remain unchanged, is disease resistant, and closely mimics the feel and function of a natural tooth.
Implant Supported Fixed Prostheses are full arch restorations of porcelain/metal ceramic crowns/bridges or complete dentures retained/supported by multiple, strategically placed titanium implants. This is the ideal restorative solution when a patient is fully edentulous (without any teeth) because unlike its conventional denture alternative it is not removable by the patient and closely resembles natural teeth, both functionally and esthetically.
Implant Supported Removable Prostheses is an affordable alternative for replacing all of your teeth. Basically, a complete denture supported and retained by multiple (2-6), strategically placed dental implants. This can provide an incredible esthetic and functional result.
Custom Shade Matching of Teeth
Color formulation is carefully selected and restorations are then individually designed and created to match your individual needs. This includes careful control of the shape, form, and color of your customized restoration. This process is especially valuable when restoring a single anterior tooth, where a slight variation in shade can cause a restoration to look obvious and unnatural.
Ceramic Crowns (Metal-free)
Ceramic crowns are the preferred alternative to traditional porcelain-fused-to-metal restorations in the front of the mouth. We fabricate ceramic crowns from high-strength materials that are extremely durable, and offer the best in esthetics. Each crown is custom designed using either impressions or our in-house 3D CAD/CAM technology for optimal fit, function and a natural look.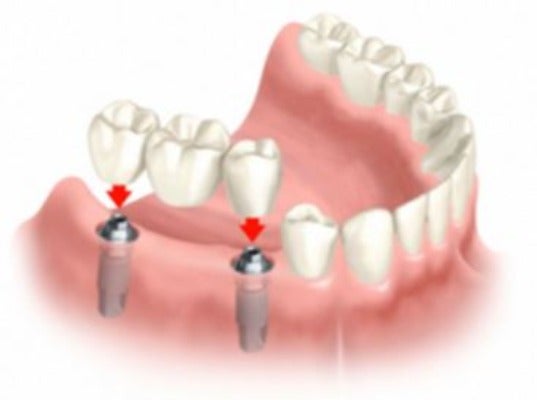 A bridge is exactly what it sounds like – a bridge over the space left by a missing tooth supported on either end by the adjacent teeth. Whether fixed or removable, a bridge may be a viable solution to bring back a complete smile.
Metal Ceramic Crowns and Fixed Bridges
Metal Ceramic Crowns and Fixed Bridges are the mainstay of esthetic restorations for individual teeth and replacing teeth as part of fixed (cemented) bridges. They combine a long history of success, esthetics, while offering the greatest durability. We use the best in materials including high noble gold alloys covered with the leading tooth matching porcelains. We combine metal ceramic and ceramic crowns to provide the very best in esthetic and durable outcomes for our patients.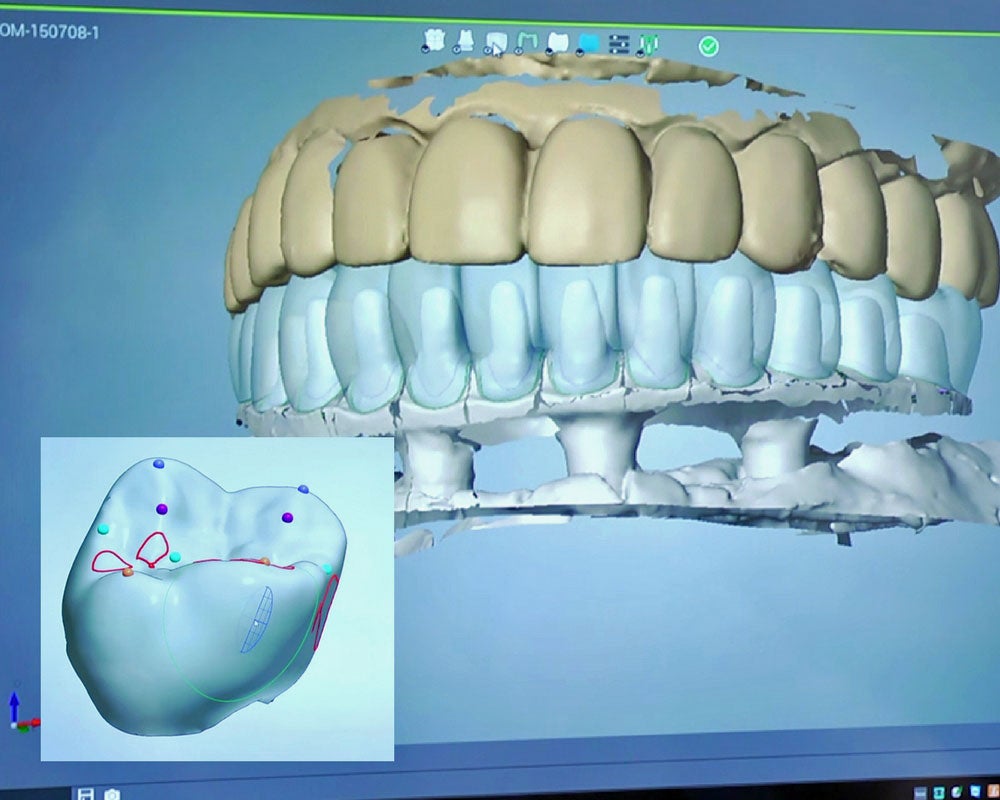 Guided Restorative Surgery using 3D CAD/CAM Technology
Our team is specially trained in the most advanced techniques in guided restorative surgeries, using 3D CAD/CAM technology, which provides our patients with outstanding results in the shortest amount of time. Through the use of CAD/CAM technology, our dentists can plan and fabricate implants, crowns and other restorative treatments through digital modeling. For patients this means a more comfortable and time-saving dental experience.  Procedures that used to require weeks and an outside dental laboratory are now possible in just a few days, or even on the same day. With the addition of digital impression systems, no longer do patients have to experience the mouth full of impression material formerly required for procedures such as crowns, bridges or dental implants.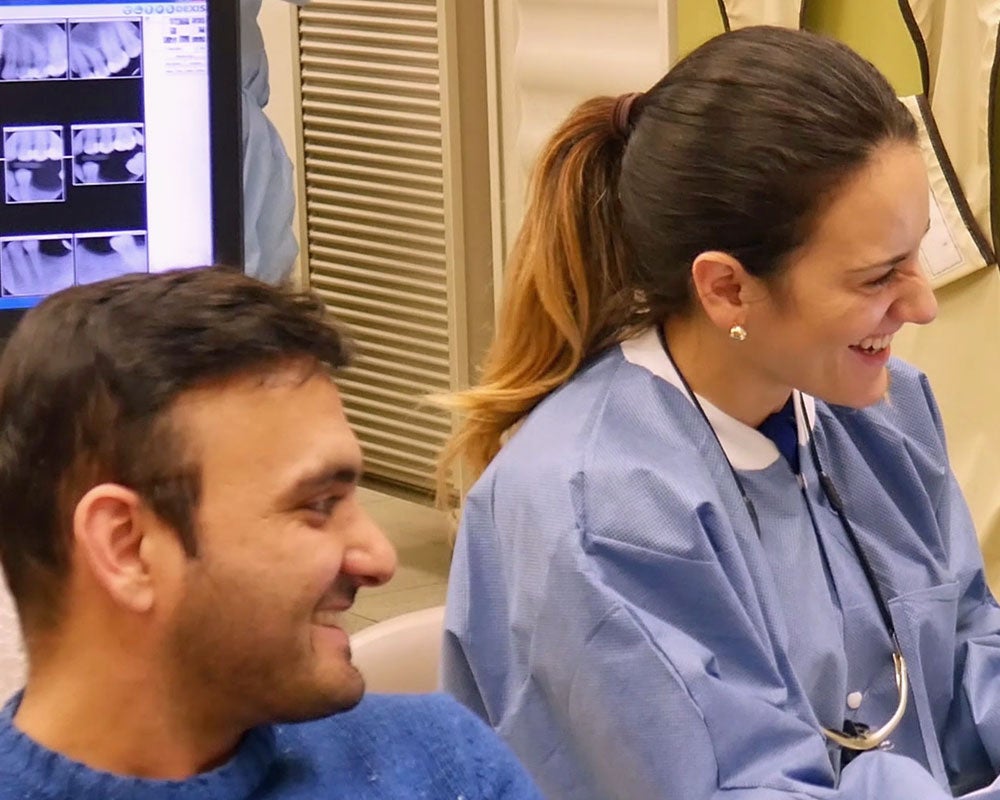 UIC College of Dentistry provides expert, affordable crown and implant options to replace missing teeth and restore healthy smiles.
For over 100 years, general dentists and  dental specialists at UIC have been providing expert and affordable comprehensive dental care in Chicago to restore smiles and improve oral health.  Contact us today to reserve your evaluation visit and begin smiling healthy again!