Endodontics
Specialists in saving teeth using root canal therapy Heading link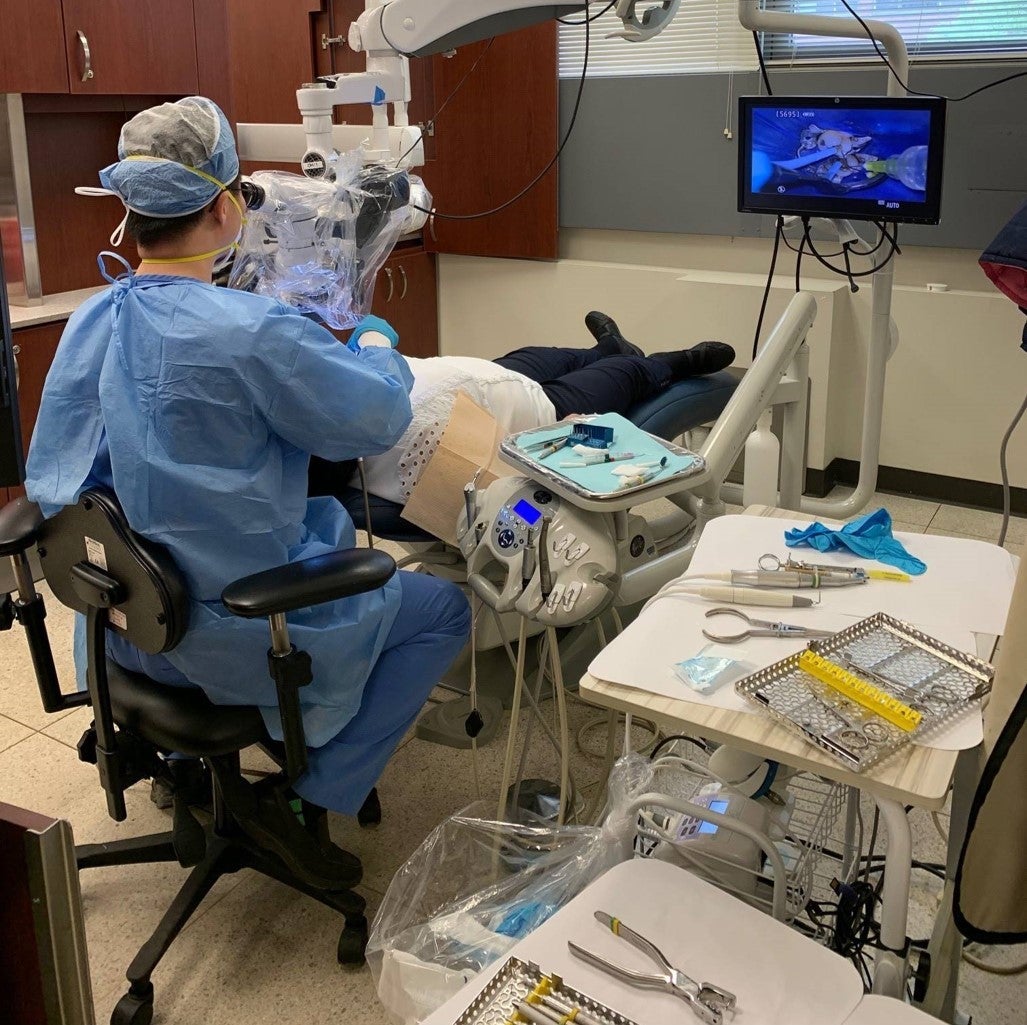 Our Endodontists are specialists in saving teeth using root canal therapy, a treatment that saves millions of teeth across the country each year.
Inside the tooth, under the white enamel and a hard layer called the dentin, is a soft tissue called the pulp. The pulp contains blood vessels, nerves and connective tissue, and helps to grow the root of your tooth during development. In a fully developed tooth, the tooth can survive without the pulp because the tooth continues to be nourished by the tissues surrounding it.
Endodontic treatment is necessary when the pulp, the soft tissue inside the root canal, becomes inflamed or infected. The inflammation or infection can have a variety of causes: deep decay, repeated dental procedures on the tooth, or a crack or chip in the tooth. In addition, an injury to a tooth may cause pulp damage even if the tooth has no visible chips or cracks. If pulp inflammation or infection is left untreated, it can cause pain or lead to an abscess.
Saving the natural tooth with root canal treatment has many advantages:
Efficient chewing
Normal biting force and sensation
Natural appearance
Protects other teeth from excessive wear or strain
We provide root canal therapy and related services in the Endodontics Clinic using an array of state-of-the-art equipment and techniques, including sophisticated surgical microscopes and 3D imaging and diagnostic tools. Patients receive world-class endodontic care from a team of expert faculty and specialists-in-training. Patients may be referred to the Endodontics clinic after an initial screening, as part of their treatment in the College, or on recommendation of a private dentist. Patients without a private dentist referral can also request a screening appointment before assignment to the Endodontics clinic.