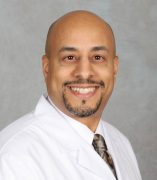 Rand F Harlow, DDS, FACP
Department Head of Restorative Dentistry and Program Director for the Advanced Prosthodontic Program
Restorative Dentistry
Contact
Address:
801 S. Paulina St., IL 60612
Email:
About
Dr. Harlow is currently Director for the Advanced Prosthodontics Specialty Program at the University of Illinois College of Dentistry.  He is a Diplomate of the American Board of Prosthodontics and a Fellow in the American College of Prosthodontists.  He is a board examiner for both The Commission on Dental Competency Assessments (CDCA) and the Central Regional Dental Testing Services (CRDTS).  He is also a member of the Illinois State Board of Dentistry.
Dr. Harlow is a University of Illinois at Chicago College of Dentistry Alumnus, having been associated with the college for over twenty years.  He received his D.D.S in 1992, and subsequently completed a General Practice Residency Program at the Jesse Brown Veterans Administration Medical Center, followed by a residency in Geriatric Dentistry.  He then completed the Advanced Program in Prosthodontics at UIC in 1997.
Dr. Harlow joined the faculty of the department of restorative dentistry in 1997.  From 2006-2012, he served as the inaugural Director of Predoctoral Implant Education at UIC College of Dentistry.  In this role, he was the course director for the preclinical didactic course in dental implants, as well as coordinator for the Predoctoral Implant Clinic where dental students provide implant therapy for single tooth and overdenture patients.  In 2010, Dr. Harlow's implant program received the American Dental Education Association's  ADEA/Zimmer Dental Implant Education Teaching Award.  Also in 2010, he received the E Lloyd Du Brul Faculty Achievement Award from the University of Illinois Dental Alumni Association.  He was team leader for Advanced Prosthodontics on the American College of Prosthodontics inaugural Digital Curriculum Task Force from 2016-2018.  He has lectured at many local and national meetings on dental implant therapy, implant soft tissue management and digital dentistry.
Clinical activities & specialties
Dr. Harlow has maintained a referral-based private practice at UIC in the Faculty Dental Practice for more than 20 years.
Selected Publications
Damian J Lee; Rand E Harlow; Judy Chia-Chun Yuan; Cortino Sukotjo; Kent L Knoernschild; Stephen D Campbell. Three-year clinical outcomes of implant treatments provided at a predoctoral implant program. The International journal of prosthodontics. 2011;24(1):71-76.
Judy Chia-Chun Yuan; Linda M. Kaste; Damian J. Lee; Rand F. Harlow; Kent L. Knoernschild; Stephen D. Campbell; Cortino Sukotjo. Dental student perceptions of predoctoral implant education and plans for providing implant treatment. Journal of Dental Education. 2011;75(6):750-760.
R.F. Harlow; J.S. Rutkauskas. Tuberculosis risk in the hospital dental practice. Special care in dentistry : official publication of the American Association of Hospital Dentists, the Academy of Dentistry for the Handicapped, and the American Society for Geriatric Dentistry. 1995;15(2):50-55.
Education
University of Illinois at Chicago College of Dentistry alumnus, DDS, 1992
UIC College of Dentistry, General Practice Residency Program at the West Side Veterans Administration Medical Center
UIC College of Dentistry, Geriatric Dentistry Residency Program at the West Side Veterans Administration Medical Center
UIC College of Dentistry, Advanced Program in Prosthodontics, 1997
Group Practice Manager, UIC Predoctoral Dental Clinic, 1997-2006
Director, Central Dental Laboratory, 1997-2006
Course Director, junior and senior restorative dentistry clinics, 1997-2006
Director, Predoctoral Implant Education and Coordinator, Predoctoral Implant Clinic