Clinic & Research Event 2021
2021 Clinic & Research Virtual Event is on its way!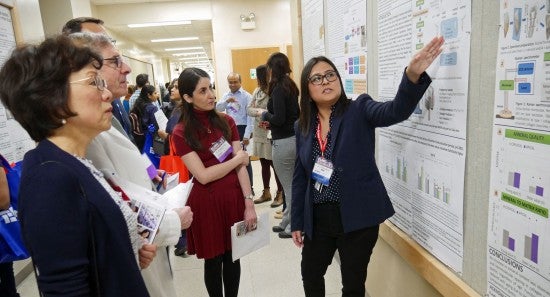 Thank you for attending the 33rd Annual Clinic and Research Day on March 5,  2020!
>> Save the Date for the C&R Virtual Event 2021 – Coming soon!
Get the latest updates in oral health sciences at the 34th annual Clinic and Research Day! The College of Dentistry's annual Clinic and Research Day provides a forum for students, postgraduates, and research staff to present research achievements to the members of the College and larger research community.
2021 Keynote Speaker- TBA
For more information contact Dr. Linda M Kaste kaste@uic.edu.
Clinic & Research Day Resources
Past Award Recipients
Research Programs, Centers & Labs

Research Themes

Working to improve treatment of oral cancer, caries, periodontal, and other oral diseases.

Moving beyond tissue replacement, using materials to enable our bodies to regenerate damaged and failing tissues.

Clinical, Translational & Community

Leading transformative studies to improve oral health outcomes both in the clinic and the community.