Summer Research Fellowship
Summer Research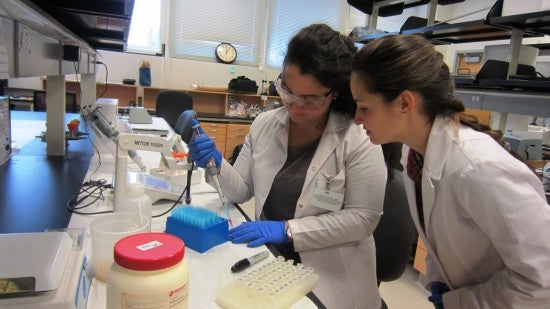 The Office of Research at the UIC College of Dentistry invites applications for the 2020 Summer Research Fellowship Program.
The College of Dentistry-sponsored Summer Research Fellowship (SRF) is available for up to six D1 students (Fall 2020) or undergraduate students who are interested in Oral Health Research. The students offered an SRF will select a mentor and conduct supervised research over an 8-week period prior to August 15, 2020.
Projects may fall within a range of thematic areas that are all relevant to the future of oral health care. Included are craniofacial pathobiology, regenerative sciences, and clinical, translational and community health. Selected SRF students receive a stipend of $3,000. This is managed through the College of Dentistry's Office of Research and the Human Resources department.  While the Office of Research is excited to welcome SRF student applications for 2020, we are monitoring the current COVID-19 situation that may require modification of the 2020 SRF program.
Completed applications must be sent by e-mail to Ms. Amsa Ramachandran at aramach@uic.edu by May 15, 2020.
Overview – 2020 Summer Research Fellowship Program (download) 
2020 Summer Research Fellowship Program
APPLICATION FORM- 2020 Summer Research Fellowship Program (download)
APPLICATION FORM – 2020 Summer Research Fellowship Program
Contact Info for Summer Research Fellowship
Ms. Amsa Ramachandran  
Academic Advisor  DMD/PhD Program
MOST Program Coordinator
Office Of Research
UIC College of Dentistry
Email: aramach@uic.edu