Nickelsen Pediatric Dentistry Postgraduate Clinic
State-of-the-art dental care and comfort for children and families Heading link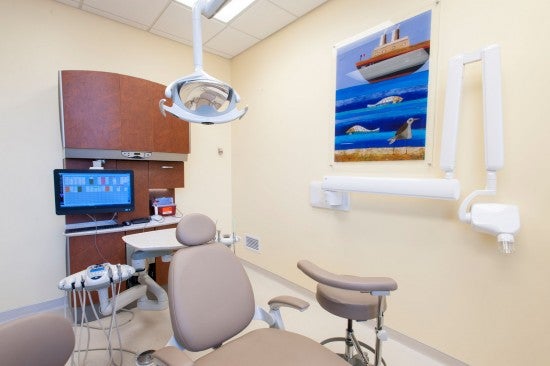 The Department of Pediatric Dentistry recently renovated its graduate clinic to provide state-of-the-art dental care and comfort to children and families. This modern state-of-the-science clinic also gives dental residents access to the latest equipment to enhance training and patient care. The clinic has 20 state-of-the-science operatories, eight of which are private rooms, with two designated as General Anesthesia (GA) rooms, and a recovery room for GA cases. All operatories feature digital technology and nitrous oxide, with each two operatories sharing digital radiography. A panoramic and ceph x-ray machine is located in a separate room. There also are video monitors, a postgraduate dental laboratory, and a new resident room featuring 22 workstations.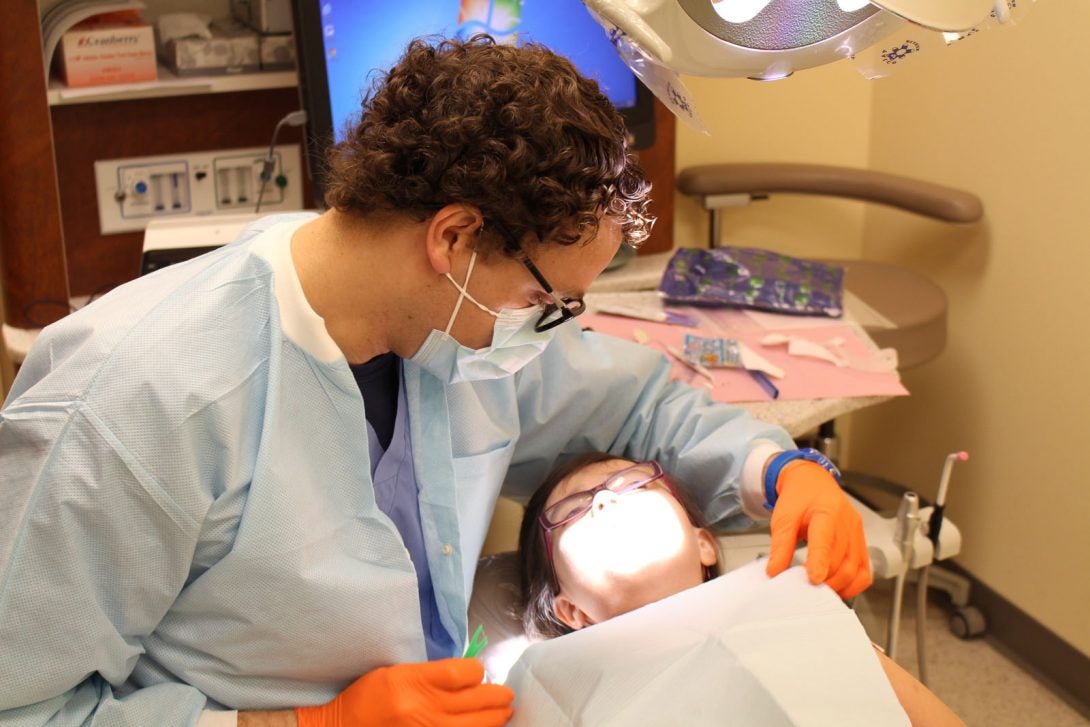 The University of Illinois at Chicago College of Dentistry dedicated the clinic in honor of Dale C. Nickelsen and Caren C. Nickelsen Pediatric Dentistry on Feb. 13 2016, who made a generous gift to complete the clinic. Dr. Dale C. Nickelsen, '62, Pediatric Dentistry '63, MS Pediatric Dentistry '69, joined the College's faculty in 1965. He is a former Supervisor of the Postgraduate Pedodontic Clinic and former Interim Assistant Dean for Clinical Affairs. Mrs. Caren Nickelsen is involved in community volunteerism and has served as a leader in many organizations in Elgin, IL, including service as a founder and President of the Elgin Enrichment Series, which brings people in the arts to Elgin.
The Pediatric Dentistry clinics at UIC College of Dentistry in Chicago offer a full spectrum of services for all children at every stage of their lives from infancy through adolescence including those with special and complex oral health needs, and patients with special developmental and behavioral care needs. Our Pediatric Dentistry clinics provide comprehensive oral health examinations, teeth cleaning, fluoride treatments, sealants, restorative procedures (fillings, crowns, etc.), extractions and minor surgical procedures, space-maintainers, athletic mouth guard, teeth whitening (for adolescents), interceptive orthodontic when applicable, and urgent care (Trauma, infection, etc.). These services can be completed using inhalation sedation (Nitrous oxide), moderate sedation, and general anesthesia.
For Appointments
312.996.7532
dentpediatrics@uic.edu