Department of Endodontics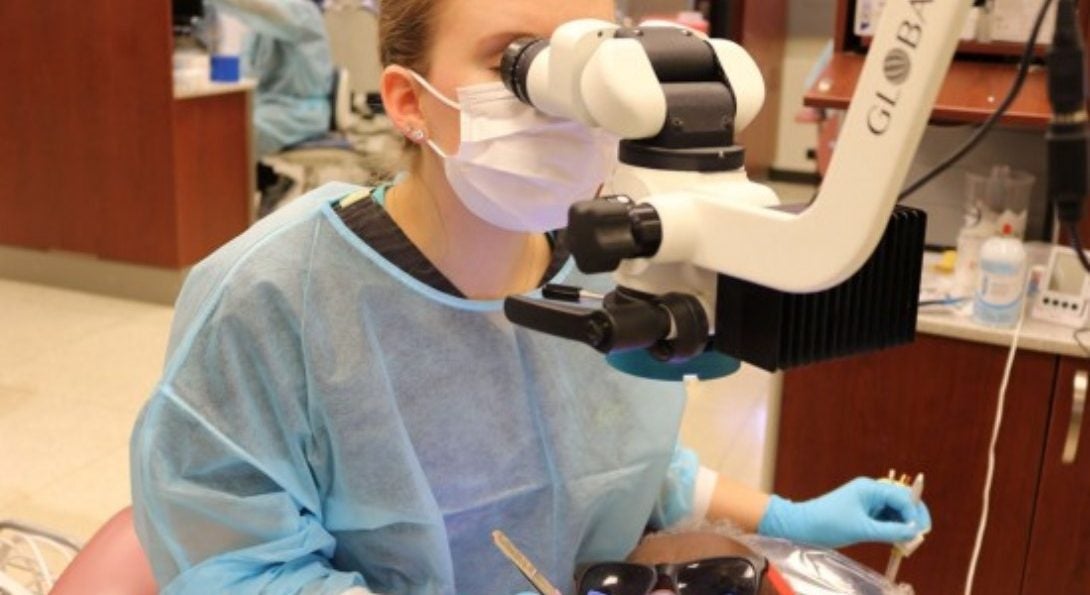 An innovative department with a unique history & approach
The Department of Endodontics aspires to be one of the top clinical endodontic training programs in the world, while actively engaging our residents in important clinical and translational research.
The department has responsibility for educational and research programs at the undergraduate, postgraduate, and continuing education levels. An accredited program at the postdoctoral level is available for qualified students wishing to become specialists in endodontics.

Dr. Bradford R. Johnson DDS, MHPE on how UIC is on the forefront of advances in Endodontics  
The Department of Endodontics at the University of Illinois at Chicago College of Dentistry has a unique history. Started by the innovative and nationally renowned Dr. Charles G. Maurice in 1965, the department also was chaired for many years by Dr. Nijole A. Remeikis, the first woman Diplomat of the American Board of Endodontics and an internationally honored endodontic educator. The department in the 1990s offered the first Endodontic Microscopy Center in the Midwest, providing a unique level of training to students and continuing education opportunities to alumni and others.
The clinical specialty program in endodontics is a full-time program that requires twenty-four consecutive months to complete. The program has been designed to satisfy the needs of those who wish to acquire greater skill, knowledge, and experience in endodontics, as well as a background in biological sciences.
Learn more about the Clinical Specialty Program in Endodontics
Patient Care
Endodontics Dental Services
Phone: (312) 355-3615 or (312) 355-3622
Fax: (312) 996-9500
Email:  endodontics@uic.edu
Academics & Research
Blanca E. Luna
Assistant to the Head
Department of Endodontics
(MC 642)
801 South Paulina Street, Room 304G
Chicago, IL 60612-7211
(312) 996-7514
The UIC College of Dentistry Endodontics clinic in Chicago provides world-class root canal therapy from a team of expert faculty and post graduate dentists who are completing specialty training. Patients may be referred to the Postgraduate Endodontics clinic after initial screening, as part of their treatment in the College, or on recommendation of a private dentist. Patients without a private dentist referral must undergo screening in the admitting clinic before assignment to the endodontic clinic.