Department of Oral Medicine & Diagnostic Sciences
Department of Oral Medicine & Diagnostic Sciences Heading link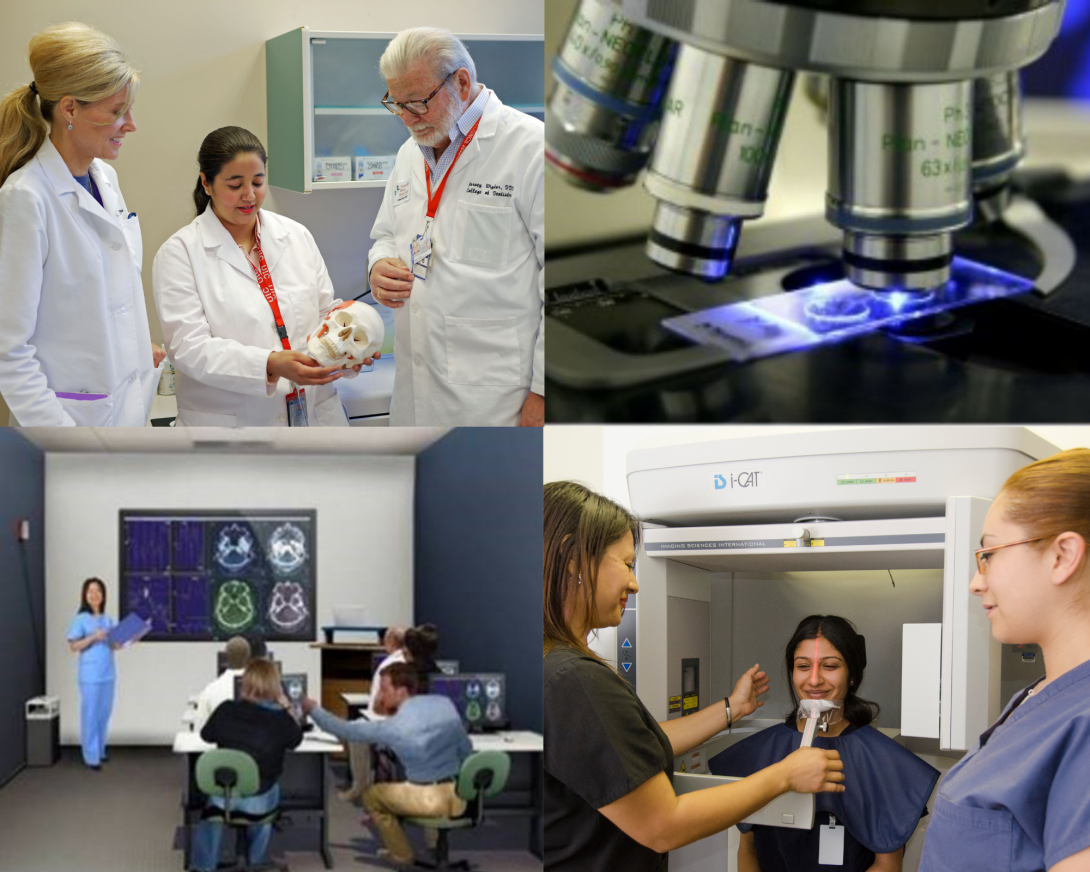 The Department of Oral Medicine and Diagnostic Sciences performs multiple functions within the College of Dentistry. Faculty in the department teach in the DMD program, the Advanced Standing Program, and the MS in Oral Sciences program, and the clinical specialty training programs. There are active clinical and research programs closely linked to the oral cancer research initiatives in the Cancer Center, and studies in oral manifestations of systemic disease.
We have modernized our entire imaging facility along with the clinical aspects of dentistry we support.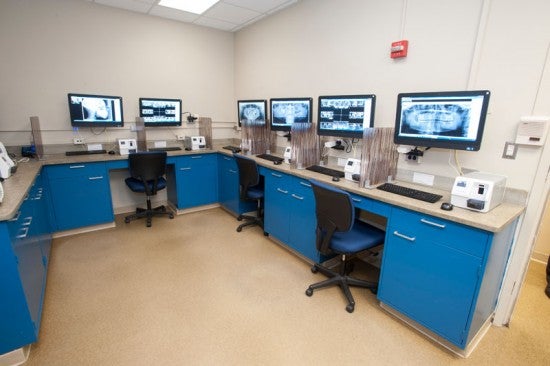 The overall objective of the teaching clinic is to emphasize the responsibility of dental students in obtaining a thorough medical and dental history, performing a comprehensive head and neck and oral examination, and to obtain appropriate consultation for their patients. The goal of the history and examination is to obtain vital information on medical and oral status, to promote early diagnosis.
The clinical experience will promote the differentiation between normal and variations of normal and pathology or potential pathology. Clinic rotation will promote appropriate treatment planning and to understand the role of oral and general health for the patient and to facilitate appropriate and safe dental care for patients.
Additionally, a focus on an understanding of the principles of diagnosis and treatment of oral soft tissue disease in medically complex and non-medically complex patients; orofacial sensory disorders and pain; movement disorders including TMD; salivary gland disease and oral manifestations of systemic disease; and medical management will be emphasized.