Largest dental care provider in IL, serving over 35,000 patients annually. We have over 500 students seeking dental degrees including DMD, PhD and MS programs.

33 partner sites in Illinois and beyond where annually senior dental students treat about 10,000 patients, perform around 18,000 clinical procedures, and learn firsthand about population oral health.

Level-1 research institution, with more than 1/3 full-time faculty actively engaged in research supported by over $7M funding annually. Our DMD / PhD program is one of 20 dental institutions that offer a combined DMD/PhD program.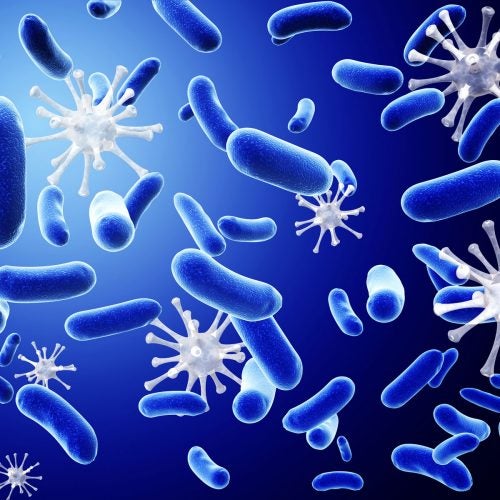 Research Themes
Our investigators lead cutting-edge research to discover and translate new knowledge at the boundaries of science, transforming oral health care practice, social systems and related technologies for the benefit of individuals, families and communities.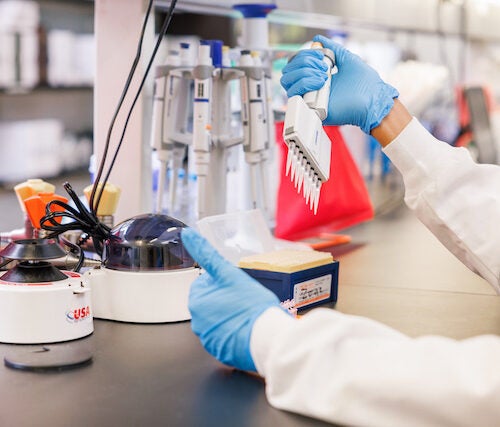 Regenerative science
Moving beyond tissue replacement, using materials to enable our bodies to regenerate damaged and failing tissues. Our researchers are leading investigations into how materials interact with living tissues, and the building of tissue replacements for the growth of cells/tissues to replace lost tissues. The Center for Wound Healing and Tissue Regeneration (CWHTR) is a unique community of scientists and clinicians devoted to the study of injury, wound healing, and regeneration. The Laboratory of Applied Dental Biomaterials and Interfaces is a NIH funded center studying the properties of the tooth in order to develop reparative/regenerative biomaterials to replace lost tooth structure
Clinical, Translational & Community Research
Leading transformative studies to improve oral health outcomes both in the clinic and the community. We have several centers and investigators focused on the study of the incidence and prevalence of disease; measuring outcomes of interventions; and the safety and efficacy of drugs, devices, and treatments in individuals. We are also investigating how and why efforts to promote oral health through intervention are accepted by communities. Learn more about our Clinical Research Center.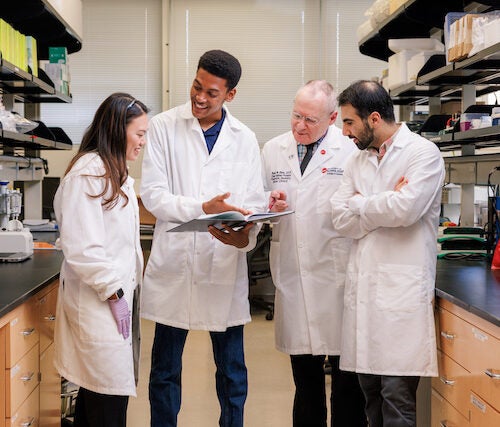 Craniofacial Pathobiology
Working to improve treatment of oral cancer, caries, peridontal and other oral diseases. We are leading interdisciplinary investigations in the development and function of the craniofacial complex to better understand processes that occur within cells and tissues to maintain health and control growth and development.