Laboratory of Applied Dental Biomaterials and Interfaces
Biomaterials and Dental Implant Research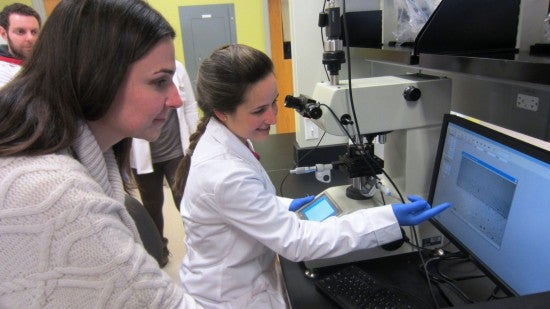 The Dentistry Laboratory of Applied Dental Biomaterials and Interfaces at UIC College of Dentistry is committed to ongoing research focused on advancing oral health and in support of the ongoing scholarly development, enrichment, and programs for our students and faculty. This includes laboratory-, clinical-, and educational-based research initiatives. We have a broad range of internal and external collaborations that embrace biomaterials science, molecular biology, education, and the clinical sciences. Our faculty are recognized experts and leaders in their respective disciplines.
Research is funded through a variety of sources including NIDCR, the University of Illinois at Chicago and College of Dentistry competitive Grant Programs, as well as numerous competitive grant programs established by corporate and professional organizations. Many of our students, faculty, and programs have been recognized with national honors for their research.
The goals of the group include: 1) develop and systematically characterize bioinspired strategies to enhance the properties of the tissue and biointerfaces; 2) develop novel therapies to replace and repair tooth structures and supporting systems, 3) translate and validate bench-top technology to every day clinical practice. The ultimate goal is to improve dental therapy outcomes and the quality of life. The group is also engaged in broad range of classic laboratory based biomaterials and prosthodontic sciences, as well as caries research.
Another focus area of research is Tribology and the modification of surfaces for implantation. Specific expertise and efforts focus on the impact of Tribocorrosion on titanium and endosseous dental implants. In addition, the modification of titanium surfaces with novel methodologies is being employed to create more robust surfaces that can provide for a stable long-term interface.
Meet our Researchers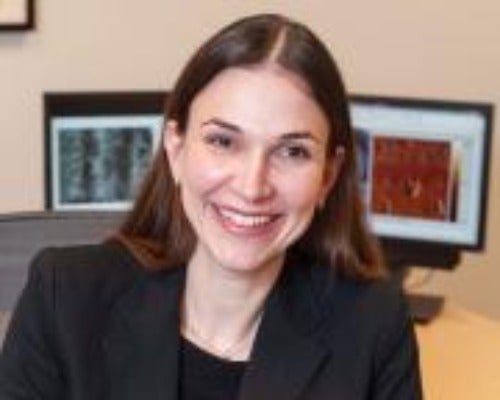 Ana Bedran-Russo, Director of the Laboratory of Applied Dental Biomaterials and Interfaces, and her team conduct studies to investigate the mechanical and biochemical properties of specific sites in the tooth, and the interface between biomaterials and tooth structures. They study the use of agents that can strengthen the tooth and consequently improve the properties of the tooth and tooth-restoration interface. Her discoveries have tremendous implications for oral and overall human health, as rather than removing diseased tooth structure and replacing it with materials dissimilar to natural teeth, patients will have treatment options that help them remain free of dental decay.