Thinking About Another Sweet Gulp? Think Again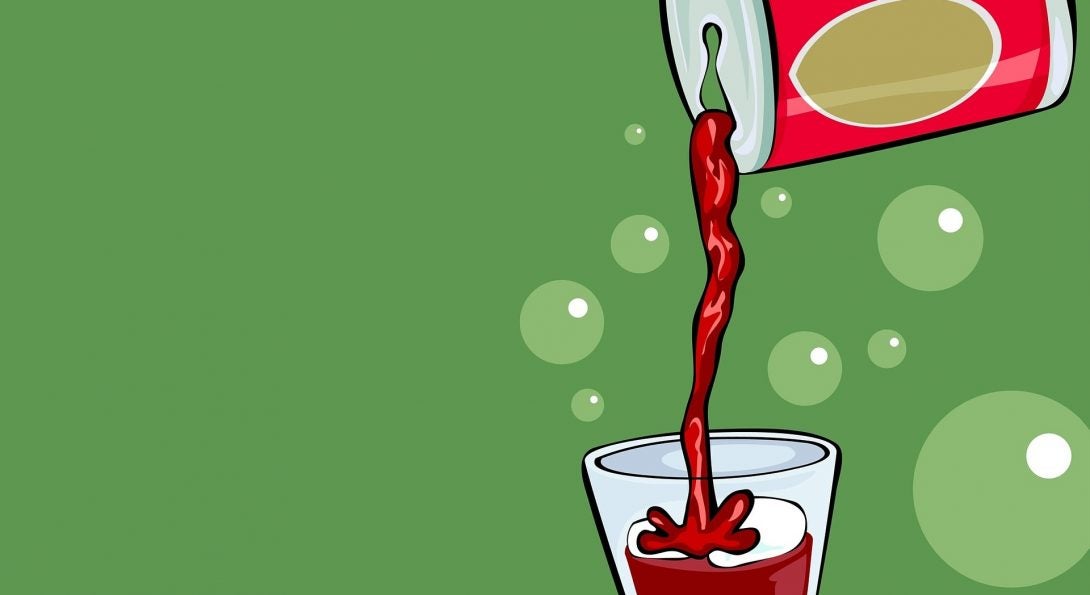 According to a Center for Disease Control (CDC) report, more than half of teenagers in the United States have had cavities in their adult teeth.1  And dental cavities, together with other dental problems, are linked to children's dental health, school performance, and psychosocial well-being. For instance, children and teenagers with dental problems are more likely to miss school and not perform well. 2 Sweetened drinks contribute to these dental problems.  
Given the widespread consumption of sweetened beverages, 3  it is essential to know why most of these drinks are not good for your teeth and gums.
Here are answers to some of the most common questions about why sugary drinks are bad for your teeth. 
Why are sweetened drinks bad for my teeth?
Sugar itself does not directly harm teeth, but it enables the two big culprits of tooth decay, or cavities: bacteria and acids. There are lots of different kinds of bacteria living on and around your teeth. These bacteria feed on the sugar in sweet drinks to grow, and they create a little bacteria community, better known as plaque. The plaque allows bacteria to stay on the teeth longer, until eventually the bacteria make acids, which wear down the tooth enamel and cause cavities. The bacteria in the plaque that forms near the gums also produce toxic products that enter the gum tissues, causing gingivitis. If untreated, gingivitis may become periodontitis, a more serious disease where there is bone and tissue loss around the teeth.
In addition to the sugar, there are acids in sweetened drinks that are also harmful to the teeth. These acids lead to dental erosion, or tooth wear. Some of the most popular drinks – including soft drinks and fruit juices - are acidic and have been shown to make the teeth weaker.4,5  As the enamel on the tooth continues to wear, the inner layer, dentin, becomes exposed. This leads to pain and toothache, a condition referred to as dentin hypersensitivity.
There are an estimated 300 different species of bacteria living inside our mouths, totaling a billion or more at any given time.
Are all sweetened beverages bad for my teeth?
No, in fact, there are several sweet tasting drinks that are good for teeth health, such as milk. It really depends on the type of sugar and the acids in them. Sweetened and acidic drinks that are high in calcium and phosphate, such as milk and yogurt, can protect your teeth from the harmful effects of acids.6,7  Milk aids in a process called remineralization, where calcium and phosphate are taken into the tooth enamel, making it stronger. There are also other components in milk that prevent the bacteria from sticking to the tooth and growing into plaque. So, drinking some milk and eating dairy products such as yogurt or cheese are good additions for your daily routine.
  Video: Why Milk and Other Functional Foods Are Beneficial to Oral Health
In addition to cutting back on sugary beverages, what else can I do to prevent cavities?
Here are a few simple tips for maintaining healthy teeth and gums.
Of course, brush at least twice daily. And, wait at least half an hour before brushing your Teeth after drinking sugary beverages. The acids in them make your teeth weaker, and tooth brushing can remove the softened enamel and produce wear.
Reduce the daily amount of sweetened drinks.
Drink plenty of fluoridated water with meals, and along with sweetened beverages to wash away the sugar and acids.
Use a straw to help reducing the contact of sweetened beverages with your teeth.
Supplement (or replace) sugary drinks with milk, yogurt, or water.
And don't forget to visit your dentist at least twice a year for checkups.
Regular Dental Checkups 
In some instances, your dentist may recommend an application of fluoride varnish to help make your teeth stronger and resistant to those sugars and acids.
Following the actions above will reduce the harmful effects of drinking sweetened beverages. Your teeth and gums will stay stronger and healthier. As they help prevent dental problems, these actions should be part of a healthy routine for everyone.
This article was inspired by an essay from:
John T. Tran
Doctor of Dental Medicine Candidate, c/o 2018
University of Illinois-Chicago College of Dentistry
John serves on the executive board of the
UIC Chapter of the American Student Dental Association (ASDA)
University of Illinois at Chicago (UIC) College of Dentistry
We provide comprehensive, personalized and preventive dental care and education - for the whole family - to protect and improve oral health. 
Through regular examination, cleanings and preventative treatments,  our goal is to develop a comprehensive treatment plan to  resolve dental issues in the early stages. We provide a wide range of general dental treatments for the whole family. 
Exams and preventative care
Regular dental exams are important for detection and prevention of oral diseases. During the dental exam, we will ask you about any health problems you have or medications you're taking and discuss how they might affect your oral health. If you have diabetes, for example, you're at increased risk of gum disease. We verify stability of fillings or other restorations, and evaluate your risk of tooth decay, root decay, and gum or bone disease. We will evaluate need for tooth restoration or tooth replacement, and check your bite and jaw for problems. During the dental exam, we will also look for signs of oral cancer in the mouth and throat areas. We may also take digital X-rays, or perform additional diagnostic procedures to develop a comprehensive treatment plan, which will be reviewed with you at the completion of the exam. Note: more than one visit may be needed to provide a full evaluation and comprehensive treatment plan.
Regular exams allow our dentists to keep your mouth in good shape and monitor conditions that may get worse or lead to problems elsewhere in your body. We can also share recommendations for good nutrition and oral hygiene, and provide counseling on special oral health care needs, such as tobacco cessation.
Regular cleanings help in removing the buildup of plaque and tartar, both of which can lead to cavities and gum diseases like gingivitis or periodontitis. Our hygienists will remove any stains or deposits on your teeth, and provide instruction on proper brushing and flossing. In addition to the cleaning, we can also provide a fluoride treatment to strengthen the tooth enamel against decay and reduce enamel demineralization.
More about our comprehensive general family dental care services in Chicago
References:
5. Salas MM, Nascimento GG, Vargas-ferreira F, Tarquinio SB, Huysmans MC, Demarco FF. Diet influenced tooth erosion prevalence in children and adolescents: Results of a meta-analysis and meta-regression. J Dent. 2015;43(8):865-75.
7. Dugmore CR, Rock WP. A multifactorial analysis of factors associated with dental erosion. British Dental Journal 2004;196:283–6.