Hispanic Heritage Month – Oral Health Disparities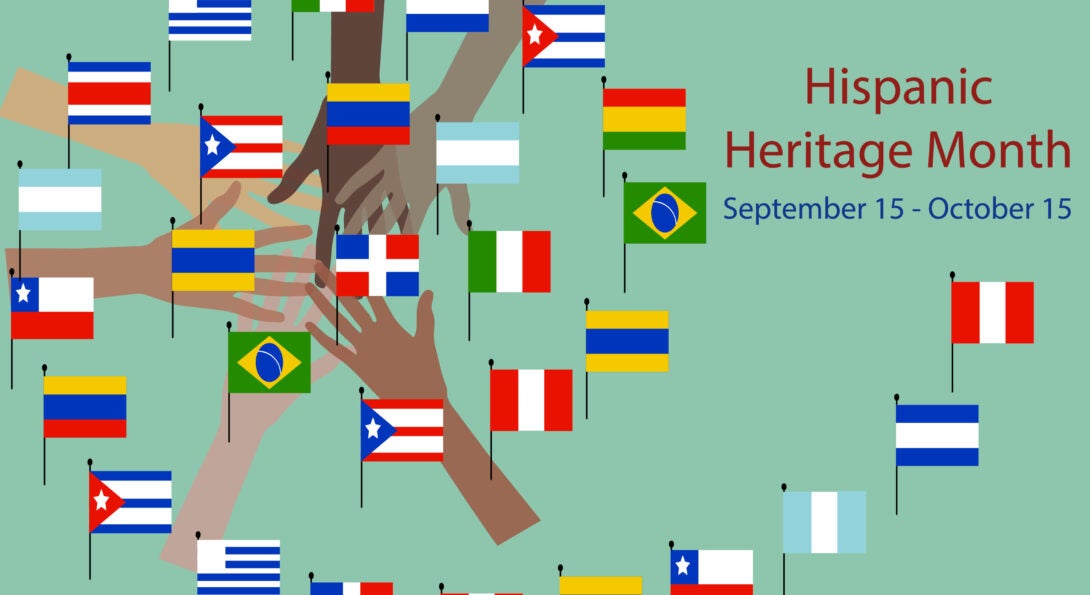 During September 15 to October 15, Hispanic Heritage Month is a time to celebrate the largest non-majority ethnic group in the U.S. It is important to support the community as best as we can and as dental professionals, provide direction and resources to better one's oral health.
Recent research from the Health Policy Institute finds that Latinx adults are the least likely of any racial or ethnic group to seek out dental care. Although use of dental care has grown over time for children, the racial/ethnic disparity is largest for seniors, followed by adults. Causes of this disparity include a lack of oral health literacy and structural racism and discrimination, and a 2022 report indicates that Latinxs bear one of the highest oral disease burdens in the country.
Another reason Hispanic adults hold off on seeking dental care is the shortage of dentists from their community. Despite being the largest growing non-majority ethnic group, Hispanic dentists make up only 5.6% of active dentists in the U.S., and Hispanic patients may feel less comfortable receiving care from a dentist who cannot communicate with them in Spanish. In an effort to close that gap, the UIC College of Dentistry partners with 33 community clinic sites that allow thousands of patients to receive dental care and educate dental students about population oral health.
Recently, the College opened the Pilsen Center for Oral Health Promotion in the Pilsen neighborhood, which boasts 71% of the Lower West Side's Latinx population. The Center provides dental care to the community and give dental students an opportunity for education outside the classroom.
In addition to language barriers, financial cost can be a burden for many patients. An estimated 40% of Hispanic adults live in states where adult dental care is not covered by Medicaid.
At the UIC College of Dentistry, we provide access to care for those in need. Annually, 70,000 of patients at the College are enrolled in the State Dental Medicaid program, and 98% of pediatric patients are enrolled in Medicaid or are Medicaid-eligible.
One solution to help support dental health is by drinking fluoridated water. As a better alternative to bottled water, fluoridated water helps prevent dental cavities in children and adults. In 2020, the Centers for Disease Control and Prevention reported that 98.4% of community water systems in Illinois receive fluoridated water, topping the national percentage of 72.7%. One can easily find out if their community water system receives fluoridated water by using the My Water's Fluoride resource.
Cultural and language barriers may hinder patients from seeking dental treatment, resulting in dental problems that could have been prevented.  The UIC College of Dentistry is committed to providing care that is culturally appropriate and improving the quality of life for Hispanic residents.
The UIC College of Dentistry offers services in comprehensive, urgent, and specialty care. To schedule an appointment, please visit https://dentistry.uic.edu/patients/request-an-appointment/.
References:
https://www.axios.com/2022/11/01/latinos-dental-health-crest-oral-b
https://www.carequest.org/resource-library/addressing-oral-health-needs-hispanics-us
https://www.cdc.gov/fluoridation/basics/index.htm#:~:text=Fluoride%20benefits%20children%20and%20adults,keeping%20teeth%20strong%20and%20healthy.
https://www.cdc.gov/fluoridation/statistics/2020stats.htm
https://dentistry.uic.edu/about/mission-history/college-facts/
https://greatcities.uic.edu/2023/05/15/report-release-who-lives-in-pilsen-the-trajectory-of-gentrification-from-2000-to-2020/#:~:text=in%20which%20Pilsen%20is%20located,the%20percentage%20decreased%20to%2071%25
Modified on October 12, 2023