UIC College of Dentistry opens Pilsen Center for Oral Health Promotion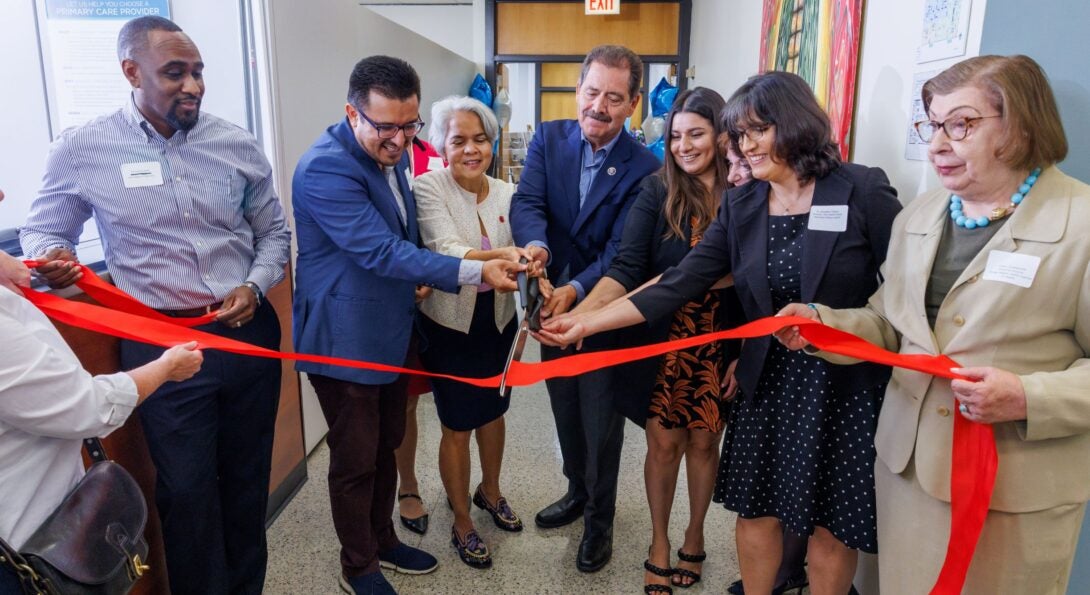 The University of Illinois Chicago College of Dentistry has opened a new dental clinic at the UI Health Pilsen Family Health Center Lower West, 1713 S. Ashland Ave., called the Pilsen Center for Oral Health Promotion. The center will provide community-based oral health care and educate dental students.
Joining UIC Chancellor Marie Lynn Miranda at the Sept. 8 dedication and ribbon-cutting ceremony were speakers Ald. Byron Sigcho-Lopez, Cook County Commissioner Alma Anaya and U.S. Rep. Jesus "Chuy" Garcia, and the Oral Health Forum's Dr. Alejandra Valencia, all alumni of UIC.
The clinic is "focused on improving health outcomes for the patients and the community through an educational model for preventing disease and minimally invasive management of existing conditions," said Dr. Scott Tomar, the college's associate dean for prevention and public health sciences.
"Working with families to help them understand what leads to oral disease, and what roles they and we can play to prevent or manage disease can be instrumental in improving oral health" said interim dean of the college Dr. Susan Rowan. "Dr. Tomar's team has embraced the college's vision of better oral health through transformative innovation with the establishment of the innovative curriculum and contribution to community health."
Click to read the full story here.
Modified on September 26, 2023