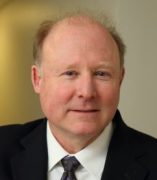 Michael Colvard, DDS
Professor
Contact
Address:
UIC College of Dentistry 801 S. Paulina, IL 60612
Office Phone:
Email:
About
Michael David Colvard is professor of oral medicine and diagnostic sciences and director of the Dental Medicine Responder Training Office at the UIC College of Dentistry. He publishes theory, policy and education research to advance the role of dental professionals in emergency and disaster planning and first responder support, and he works with local, state and federal officials to amend policies and plans to include dental responders into first responder and medical examiner teams.
Colvard's medical anthropology and museum research seeks to apply nondestructive imaging and directed energy based spectroscopy to the characterization of ancient and modern teeth and to the natural products used during human modifications of teeth and craniofacial tissues. Emergent imaging technologies can assist museum-based anthropology research to detail how ancient religious and clinical healers used various natural products for dental repairs and pain control. Anthropology research can assist in the discovery of the plant's residues and the geological materials used on ancient teeth, providing insights into ancient oral health care techniques, informing the evolution of modern dental care.
Colvard earned a dental degree and certificate in periodontics from Loyola University. He is a graduate of Seabury-Western Episcopal Theological Seminary and UIC, where he earned a master's degree in theological studies and a master's degree in science, respectively. Colvard earned his Ph.D. in theology and medical anthropology from the Graduate Theological Foundation's Oxford Foundation House/Oxford program, and a diploma in oral medicine and fellowship in dental surgery within the Royal College of Surgeons of Edinburgh in the United Kingdom.