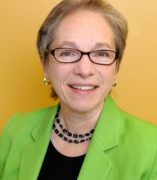 Luisa A. DiPietro, DDS, PhD
Professor
Director, UIC Center for Wound Healing & Tissue Regeneration,
Periodontics
Contact
Address:
801 S. Paulina St, IL 60612
Office Phone:
Email:
About
Dr. Luisa A. DiPietro is Professor of Periodontics and the UIC Scientific Director for the Chicago Biomedical Consortium. Dr. DiPietro received both her DDS and PhD in immunology from the University of Illinois at Chicago, and completed a residency in hospital dentistry at Michael Reese Hospital in Chicago. Dr. DiPietro's research focuses on wound healing, and she has been the recipient of more than $19 million in extramural research grants and contracts. Her honors and awards include the Lifetime Achievement Award from the Wound Healing Society, the Mentor of the Year Award from the American Association for Dental Research Student Research Group, and the University of Illinois - University Scholar Award. Dr. DiPietro is an elected Fellow of the American Association for the Advancement of Science.
Selected Publications
Recent Publications:
Romana-Souza B, Chen L, Leonardo TR, Chen Z, DiPietro LA. Dermal fibroblast phagocytosis of apoptotic cells: A novel pathway for wound resolution.  FASEB J 2021.35, e21443.
Xu M, Chen Z, Chen K, Ma D, Chen L, DiPietro LA. Phagocytosis of apoptotic endothelial cells reprograms macrophages in skin wounds.  J Immunol Regen Med 2021.12PMC8009329
DiPietro LA, Wilgus TA, Koh TJ. Macrophages in Healing Wounds: Paradoxes and Paradigms.  Int J Mol Sci 2021.22PMC7833402
Okonkwo UA, Chen L, Ma D, Haywood VA, Barakat M, Urao N, DiPietro LA. Compromised angiogenesis and vascular Integrity in impaired diabetic wound healing.  PLoS One 2020.15, e0231962. PMC7179900
Ma D, Chen L, Shi J, Zhao Y, Vasani S, Chen K, Romana-Souza B, Henkin J, DiPietro LA. Pigment epithelium-derived factor attenuates angiogenesis and collagen deposition in hypertrophic scars.  Wound Repair Regen 2020.28, 684-695.
Chen L, Chen Z, Simoes A, Wu X, Dai Y, DiPietro LA, Zhou X. Site-Specific Expression Pattern of PIWI-Interacting RNA in Skin and Oral Mucosal Wound Healing.  Int J Mol Sci 2020.21PMC7013508
Simoes A, Chen L, Chen Z, Zhao Y, Gao S, Marucha PT, Dai Y, DiPietro LA, Zhou X. Differential microRNA profile underlies the divergent healing responses in skin and oral mucosal wounds.  Sci Rep 2019.9, 7160. PMC6509259
Nagaraja S, Chen L, DiPietro LA, Reifman J, Mitrophanov AY. Predictive Approach Identifies Molecular Targets and Interventions to Restore Angiogenesis in Wounds With Delayed Healing.  Front Physiol 2019.10, 636. PMC6547939
Michalczyk ER, Chen L, Fine D, Zhao Y, Mascarinas E, Grippo PJ, DiPietro LA. Pigment Epithelium-Derived Factor (PEDF) as a Regulator of Wound Angiogenesis.  Sci Rep 2018.8, 11142. PMC6057962
Zhao J, Cao Y, DiPietro LA, Liang J. Dynamic cellular finite-element method for modelling large-scale cell migration and proliferation under the control of mechanical and biochemical cues: a study of re-epithelialization.  J R Soc Interface 2017.14PMC5414907
Link to Complete List of Published Work:
https://www.ncbi.nlm.nih.gov/sites/myncbi/luisa.dipietro.1/collections/47484586/public/
Education
B.S. in Biology, James Scholar, University of Illinois, Urbana, IL, 1976 (Visiting student, Imperial College, London, UK,1975-76)
D.D.S. with honors, University of Illinois at Chicago, 1980
Residency in General Dentistry, Michael Reese Hospital, Chicago, IL, 1982-83
Ph.D. in Microbiology and Immunology, University of Illinois at Chicago, 1989
Postdoctoral Fellow, Pathology, Northwestern University, Chicago IL, 1989-92
Licensures and Certifications
State licensures and certifications, not to include academy/society memberships
Professional Memberships
Wound Healing Society
American Association for the Advancement of Science
American Association for Dental Research
Society for Leukocyte Biology
North American Vascular Biology Organization
Research Currently in Progress
Our laboratory studies the process of wound healing and tissue regeneration.  Following an injury to the skin or mucosa, appropriate inflammation and the efficient restoration of the epithelial barrier are essential for the prevention of infection and for the survival of the organism. Using multiple model systems, including adult skin, fetal skin, and oral mucosa, our studies define the roles of key cell types in the healing process, and identify the mechanisms that guide tissue growth and remodeling in healing wounds. We also investigate the key regulatory characteristics that distinguish the rapid and scarless wound healing that occurs in oral mucosa from that of skin. Current studies focus on these topics as well as the genomic regulation of wound repair and the development of computational models of wound healing.