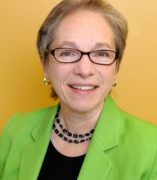 Luisa A. DiPietro, DDS, PhD
Associate Vice Chancellor for Research, Director, UIC Center for Wound Healing & Tissue Regeneration, Professor
Periodontics
Contact
Address:
801 S. Paulina St, IL 60612
Office Phone:
Email:
About
Dr. Luisa A. DiPietro is professor of Periodontics, Director of the Center for Wound Healing and Tissue Regeneration, and an Associate Vice Chancellor for Research at UIC. Dr. DiPietro received both her DDS and PhD in Immunology from the University of Illinois at Chicago, and completed a residency in hospital dentistry at Michael Reese Hospital in Chicago.  Research in the DiPietro lab focuses on wound healing in both human and animal model systems and is funded by NIH, the DoD, and private partners. Dr. DiPietro is also an active mentor to young scientists and has served as the primary mentor for more than 70 research trainees. Dr. DiPietro currently directs the UIC KL2 Career Development Program in Clinical and Translational Sciences and is the faculty advisor to the UIC Postdoctoral Association.  Inquiries from prospective students and postdocs about the lab are welcome.  
Recent Awards and Honors
Mentor of the Year, American Association for Dental Research, National Student Research Group, 2011
Distinguished Service Award, Wound Healing Society, 2015
University Scholar, University of Illinois, 2015-2018
Elected Fellow, American Association for the Advancement of Science, 2017
Selected Publications
 Recent Publications:
Nagaraja S, Chen L, Zhou J, Zhao Y, Fine D, DiPietro LA, Reifman J, Mitrophanov AY.  Predictive analysis of mechanistic triggers and mitigation strategies for pathological scarring in skin wounds.  J Immunol. 2017. 198:832-841.
DiPietro LA.  Angiogenesis and wound healing: When enough is enough.  J Leukoc Biol.  2016. 100:979-984.
Urao N, Okonkwo US, Fang MM, Zhuang ZW, Koh TJ, DiPietro LA. MicroCT angiography detects vascular formation and regression in skin wound healing. Microvasc Res. 2016. 106:57-66.  PMCID: PMC4867264
Chen L, Mirza R, Kwon Y, DiPietro LA*, Koh TJ.* The murine excisional wound model: Contraction revisited. Wnd Rep Regen 2015, 23:874-7. PMCID: PMC5094847 (*Co-corresponding authors)
Wietecha MS, Krόl MJ, Michalczyk ER, Chen L, Gettins PG, DiPietro LA. Pigment epithelium-derived factor (PEDF) as a multifunctional regulator of wound healing.  Am J Physiol Heart Circ Physiol. 2015.  309:H812-26.  PMCID:PMC4591402
Turabelidze A, Guo S, Chung A, Chen L, Dai Y, DiPietro LA.  Intrinsic differences between oral and skin keratinocytes.  PLoS ONE, 2014, 9:e101480. PMCID: PMC4157746
Complete List of Published Work:  
http://www.ncbi.nlm.nih.gov/sites/myncbi/luisa.dipietro.1/bibliography/43825342/public/?sort=date&direction=ascending
Research Currently in Progress
Research in the DiPietro laboratory focuses on how wounds heal, with the ultimate goal of developing therapies that will allow humans to regenerate perfect tissue after an injury. Our major contributions include the discovery of the mechanisms that guide capillary growth and regression in healing wounds, and studies of the regulation of inflammation at sites of injury.  We were the first to describe the intersection of capillary growth with scar formation in wounds, and the first to identify specific pro and anti-angiogenic signals in wounds.  Our work on inflammation has contributed to the growing and detailed understanding of how inflammation can be both beneficial and detrimental to wound healing outcomes.  We were also among the first to study and identify the key characteristics that distinguish the rapid and scarless wound healing that occurs in oral mucosa. Current studies continue to focus on these topics as well as the genomic regulation of wound repair and the development of computational models of wound healing.
The Importance of Wound Healing Research 
"We promote collaborative research in the areas of tissue repair and regeneration --and specifically wound healing -- to enhance translational research in injury and repair science. Ultimately, we want to translate research findings into innovative therapeutic strategies to improve tissue repair and regeneration." 
Read more