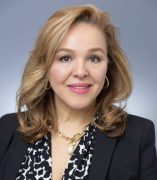 Bita Fayz, DDS, MS
Clinical Assistant Professor
Periodontics
Contact
Address:
801 S. Paulina St., IL 60612
Email:
About
Dr. Fayz serves as Clinical Assistant Professor in the Department of Periodontics. She is a graduate of the University of Bordeaux in France, where she received her Doctorate in Dental Surgery. Dr. Fayz completed her post-graduate training in Periodontics and Implantology and a Master Degree in Histology from the University of Illinois at Chicago.
Service to Community
Dr. Fayz is currently a member of the Illinois Board of Dentistry, Department of Financial and Professional Regulation. She is also a Senate Representative at the University of Illinois at Chicago College of Dentistry and on the board of the Chicago Odontographic Society. Dr. Fayz is involved in the Chicago Dental Society and is a past president of the Kenwood/Hyde Park branch.
Education
Doctor in Dental Surgery, University of Bordeaux II, Bordeaux, France, 1987
Certificate in Periodontics, UIC College of Dentistry, 1992
Master's Degree in Histology, 1992
Licensures and Certifications
Licensed Dentist, Illinois
Licensed Specialist, Illinois
Professional Memberships
American Dental Association
Illinois Dental Society
Chicago Dental Society
American Academy of Periodontology
Midwest Society of Periodontology
Odontographic Society of Chicago