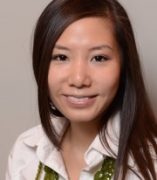 Priscilla Chang, DDS
Clinical Associate Professor, Director, Dental Alumni Association Board
Restorative Dentistry
Contact
Address:
801 S. Paulina St., IL 60612
Email:
About
Dr. Priscilla Chang is a 2007 graduate of the UIC College of Dentistry.  She is a faculty member in the Department of Restorative Dentistry at the College of Dentistry and her current role is Clinical Associate Professor, Coordinator of the DMD Pre-Patient Care Curriculum, and she is one of the Co-Course Directors of several D1 and D2 Pre-Patient Care Courses.  She also owns Uptown Dentistry in Park Ridge, IL, where she practices as a general dentist.
Scholarly interests
Dr. Chang is pursuing her MS in Clinical and Translational Science with Dr. Phillip Marucha as her research advisor. In collaboration with other dental institutions and researchers, she also is studying remineralizing agents and their effects after erosive challenge using an in situ model.
She and other co-investigators are researching the effectiveness of teaching dental students with instructional video technology, particularly student performance in tooth preparation and restoration placement.
Clinical activities & specialties
Dr. Chang maintains a private practice practice in the northern suburbs of Chicago in addition to her responsibilities at the College.
Education
University of Illinois at Chicago College of Dentistry, DDS, 2007