UIC Orthodontics Participating at the AAO Annual Session in Chicago, April 22 – 24, 2023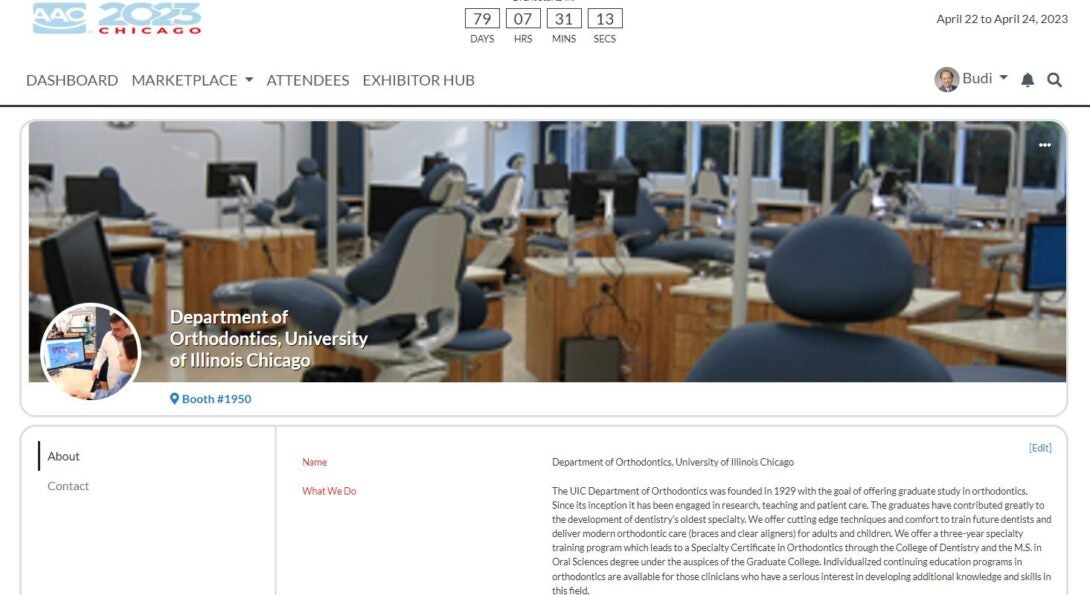 Why is UIC Orthodontics participating at the 2023 AAO?
The Annual Session of the AAO (American Association of Orthodontists) is one of the largest professional society meetings in the World with almost 10,000 orthodontists participating in it. It is not only a scientific meeting but also an excellent venue for networking and socializing. Almost 20,000 of US/ North America as well as 5,000 internationally trained orthodontists are active members of AAO.
Each year, AAO conducts their annual meeting rotating from city to city. After more than 2 years of virtual meetings due to Covid-19 pandemic, the AAO annual session was back to an in-person event in 2022 (Miami Beach). In April 2023, our beloved City of Chicago will have the honor of hosting the 110th AAO annual session at McCormick place. We anticipate that over 10,000 orthodontists and 300 exhibitors will participate in this event.
As one of the oldest orthodontic residency training programs in the United States, UIC College of Dentistry is proud to have a chance to represent the university at the AAO Conference. We are looking forward to not only participate in the scientific program but also have our own exhibition booth and participate in the innovation pavilion of FRED talk at this upcoming 2023 AAO Annual Session.
As part of our long term plan to improve access to oral health care, the Department of Orthodontics at UIC College of Dentistry in the past five years has been in the forefront of furthering state of the art research by using tools such as Artificial Intelligence, Big Data Analytics, and genomics. In the pasts five years, the Department of Orthodontics has published over 100 peer reviewed articles in scientific journals and has had over 120 presentations at national / international scientific meetings. We also developed the Specialty Node of the National Dental Practice-Based Research Network which is one of the largest funded studies by NIH/NIDCR. In a recent article in American Journal of Dentofacial Orthodontics (the world renowned orthodontic peer reviewed journal), the Orthodontics Department was recognized as having the second most number of top cited articles in the past 20 years. Our program also has a long storied history with over 600 orthodontists graduating since 1929. We value our TEAM work with other specialties and in rendering high quality inter-disciplinary care.
As part of the University of Illinois Chicago College of Dentistry, the Department of Orthodontics continues to embrace its vision to provide BETTER ORAL HEALTH THROUGH TRANSFORMATIVE INNOVATION, hence, for the first time in the history of AAO, during the 2023 Annual AAO event UIC Department of Orthodontics will be presenting on the state of art technology and advancements in areas of Artificial Intelligence, Machine Learning, Deep Learning, Diagnosis, Clear aligners and many more at our "Innovation Booth" at the main exhibition area.
We would also like to take this opportunity to identify and acknowledge our alumni, donors, supporters, faculty, resident, staff and industrial research partners not only in academia but also in the industry and showcase our residency program. We will have several speakers at our booth. Our speakers will include alumni that is also representing your industry (as KOL) and faculty members who are sought after speakers in the lecture circuit worldwide.
Welcome to Visit the UIC Orthodontics Booth #1950 at the AAO Annual Session in Chicago 2023 Heading link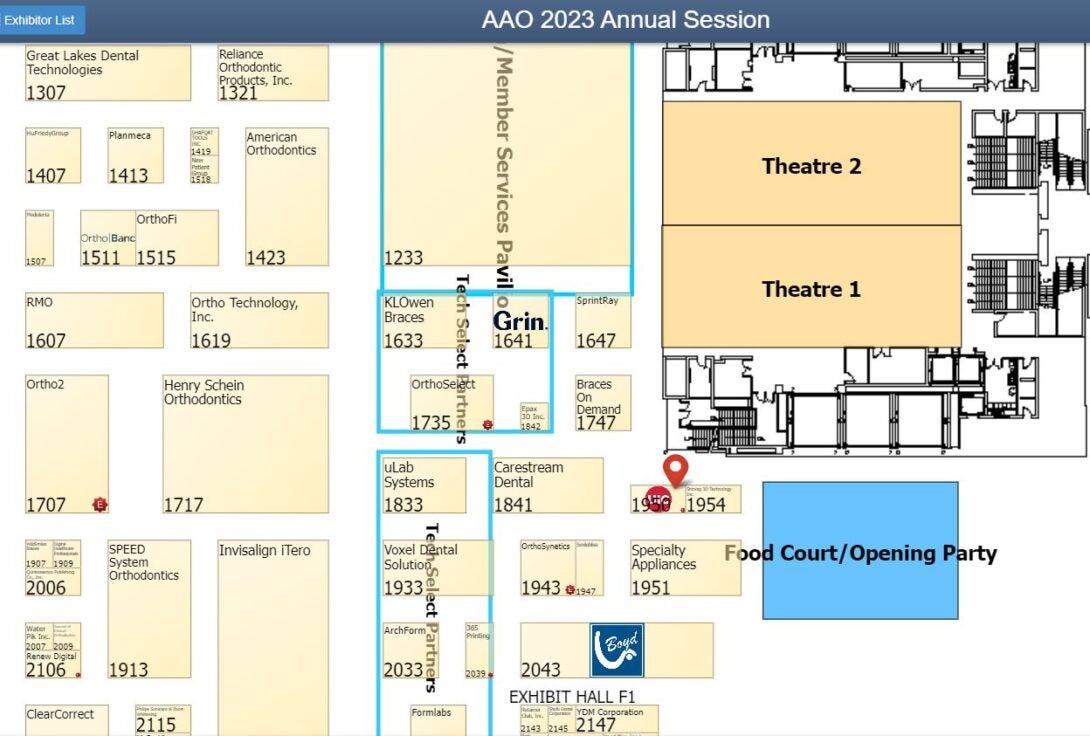 AAO 2023 Annual Session is the most highly anticipated orthodontic event of the year — uniting practitioners across the specialty in Chicago and online to strengthen the profession.
The UIC Department of Orthodontics is looking forward to meeting you during the AAO Annual Session in Chicago, April 22 – 24, 2023.
A special open house event for UIC Orthodontic Alumni will be held at the UIC College of Dentistry on Friday, April 21, 2023 from 5:00PM to 7:00PM. More details available here. RSVP by April 8, 2023 to reserve your spot.
Stay tuned to our website for more exciting events and innovative presentations we provide.
Modified on February 15, 2023