Tips From Students: How I Prepared For The DAT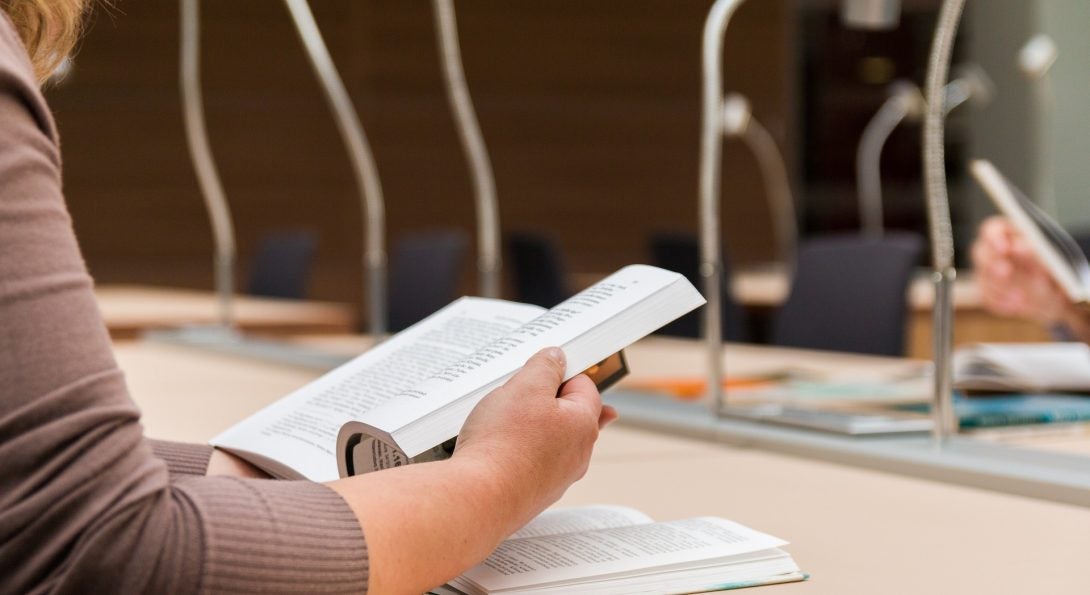 Dental school is not only academically challenging -- it is also very competitive.  That's why preparing early for dental school is so important. One of the biggest steps for this preparation is getting ready for the DAT, or Dental Admission Test. 
Consider these facts:
Being a dentist is ranked as the best job in the US.
Dentist ranks as the Best Job overall in the US, according to the 2017 U.S. News and World Best Jobs Report, followed by nurse practitioner at No. 2 and physician assistant at No. 3.
Students pursue dentistry because of the flexible hours, ability to run their own business, and the opportunity to provide a much needed health care service to communities in need.
Dental schools are extremely competitive.
The top schools in the nation accept only about 2 to 5% of applications, for a limited number of slots. And, the number of applications are on the rise every year.
According to the ADA, the rate of dental school applications between 2000 and 2014 grew at a faster rate (51.1%) than either applicants to medical schools (33.2%) or law schools. What makes this even more impressive is that during the same time, the number of dental schools in the US grew (from 56 in 2004 to 65 in 2014), and dental school curriculums became more innovative.
The applicant pool is stronger than ever.
Academically, dental school applicants are as strong as they've ever been, based on average scores of the Dental Admission Test (DAT) and grade point average (GPA) of incoming classes. For instance, UIC's DMD Class of 2021 has an average DAT score of 20, and GPA of 3.5.
How to prepare for the DAT
The DAT (Dental Admission Test) is a multiple-choice exam that measures your general academic ability, comprehension of scientific information, and perceptual abilities. Since 1945, hundreds of thousands of dentists have taken the DAT on their way to becoming a dentist. It is strongly suggested that applicants complete this test prior to the year they wish to enter school. DAT scores can only be accepted if it is taken 2 years prior to application. The DAT can be taken up to 3 times, but candidates must wait 90 days between exams. 
The most competitive dental school candidates will score well on the DAT to be considered a top applicant. While your DAT scores aren't the only factors in the application, they are certainly an important selection criteria.
Here are few key things to consider in preparation for taking the DAT, courtesy of the American Dental Association.
Submit your DAT application early. Once you've decided when to take the DAT, apply early - apply for it 60 to 90 days beforehand. Remember, you must obtain a DENTPIN® to take the DAT. Learn more about DENTPIN®.
Read the DAT guide. Make sure to check out the latest DAT Program Guide. It provides information about application and testing procedures, examination content and scoring. You are required to read this document before you apply to take the test.
Take some DAT practice tests. Use the practice tests offered in the DAT program to prepare.  The practice test includes questions written by DAT test constructors, that closely match the actual test. Learn more about DAT Practice Tests.
How do students prepare for the DAT?
We asked some of our DMD students how they prepared. Here's what they shared.
Michael Carrera
DMD Candidate, Class of 2021
ADEA D1 PMP Class Manager
"Throughout your first couple years as a pre-dental student, it's important to put academics first – it has to be your number one priority. Competition for top dental schools is really tough. Not only are the career prospects looking good, but the average GPA's and DAT scores of other applicants are increasing as well. Start preparing for the DAT around the middle to end of your junior year in undergrad. Check out the SDN (Student Dental Network) forums for the latest and most effective materials/methods for studying for the DAT. 
I found success in studying with DAT Bootcamp, which was the best investment I could have made in my opinion, and truly helped realistically simulate what the actual exam would look like. Other resources I used included DAT Destroyer, Math Destroyer, Chad's Videos, and Cliff's AP Biology 3rd edition.
Crystal Luna
DMD Candidate, Class of 2020
HSDA  Secretary 
 
"Get a mentor!  I had an incredible mentor that helped me along every step of the way from providing tips for DAT studying, prepping for interviews and even suggested common brands and styles for scrubs. I think that a mentor can provide insight regarding every step of the application process that you will appreciate."
Yangbasai Dong
DMD Candidate, Class of 2021
ADEA Student Chapter, UIC
D1 Representative (D1)                              
"Take the DAT it when you are ready, and don't rush into it. "For me, the biology in the DAT is the most difficult to improve. If you have to focus, or are on short on time, focus on the organic chemistry and inorganic chemistry.
For test prep, I really recommend Khan Academy. They offer instructive, easy-to-follow videos on a number of academic topics covered in the DAT.  I also used Kaplan as resource to start with, because it is very conclusive. The DAT bootcamp and Kaplan are very similar to the DAT, so if you can confidently complete these, you will be fine."
Milica Golubovich
DMD Candidate, Class of 2019
President, ASDA Student Chapter at UIC COD (D3)
"Having a study plan with a deadline definitely helped make studying more efficient & effective. I began preparing 2 months prior to the exam. Try to take the DAT the Summer after your sophomore year – this will relieve a huge burden once applications open so you can focus on other application steps, such as the personal statement, etc. I took the DAT after my sophomore year of college prior to leaving for a summer study abroad trip – which was a great reward after all that hard work!
As a study resource I used the Kaplan DAT book as well as the AP Biology book. These were helpful because they present the content in "study-guide" formats. I also recommend the 'Crack the DAT' program, which generates practice questions to simulate the actual exam. The PAT portion of this program is especially valuable because it gives you plenty of practice to train your perception skills."
Extracting Wisdom
LISTEN: Episode 6: All About DAT!
Extracting Wisdom is a podcast by UIC dental student, Brandon Evert. Discover what life is like as a pre-dental student and learn Brandon's proven strategies for successful dental school admission. Follow him throughout his dental school years as he documents the journey towards his dream career in dentistry.
---
Get Ready For Dental School!
Sign up for Admission Alerts to get the latest updates on upcoming pre-dental events, webinars, admissions tips and college news on your way to the DMD application!