Protecting Your Smile on Vacation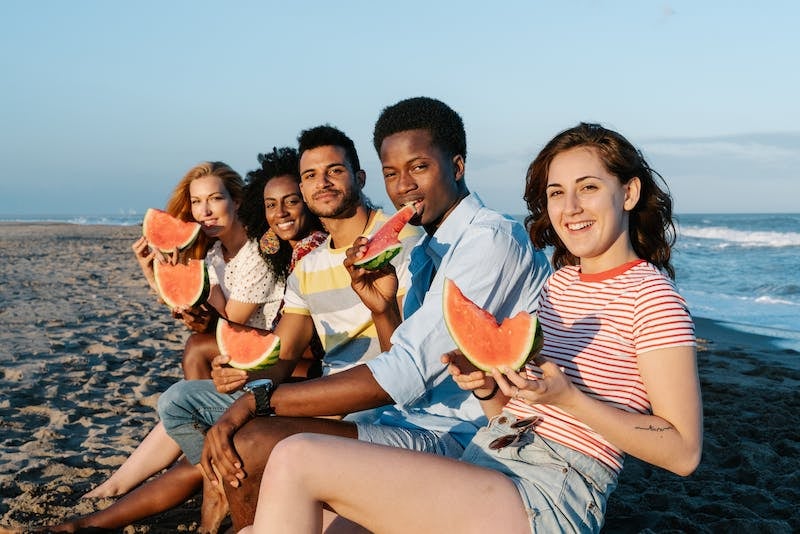 Spending more time in the sun means stocking up on sunscreen to protect your skin, and consuming sugary, iced treats to cool you down. But what doesn't immediately come to mind is what that means for your oral health. Although you might want a break from all responsibilities while on vacation, it is important to maintain your dental routine throughout the year.
Luckily, protecting your smile on vacation doesn't look much different from your normal dental routine. While you're packing your suitcase and gearing up for a summer road trip, here are a few dental health tips to keep in mind.
Bring all your dental supplies with you. If you are traveling by plane and only taking a carry-on, the good news is that all your dental essentials come in travel sizes.
Be mindful of sugary treats. Eating a Popsicle once in a while won't hurt but consume sugar in moderation and limit your sugar intake.
Stay hydrated. Not only it is recommended that you drink water if you are spending several hours in the sun, but staying hydrated is the best option to prevent dry mouth and limit bacteria.
Schedule a dental checkup before your trip. Your dentist will be able to treat any dental issues or concerns that arise and ensure that your oral health is pristine before your vacation.
Keep pool safety in mind. Accidents do happen, so it is important to assess the situation and all the options available to you in case of a dental emergency.
It's never too late to create a backup plan in the case of a dental emergency. If your dental office is closed during the holidays, ask your dentist for a referral and research dental emergency care near the location you are traveling to.
Once you have packed all your dental supplies and made a backup plan, you are good to go! Maintaining your dental routine while on vacation doesn't have to be stressful. With these tips in mind, you will be able to protect your smile while soaking in the hot summer sun.
The UIC College of Dentistry offers services in comprehensive, urgent, and specialty care. To schedule an appointment, please visit https://dentistry.uic.edu/patients/request-an-appointment/.
References:
https://dallasstreetdental.com/blog/7-ways-to-protect-your-oral-health-on-vacation/
https://www.colgate.com/en-us/oral-health/dental-emergencies-and-sports-safety/do-you-need-emergency-dental-care#
https://www.stpetedentist.com/blog/5-tips-protect-holiday-smile/