Preparing a Competitive Application for the Advanced Standing Foreign Trained Dentist Program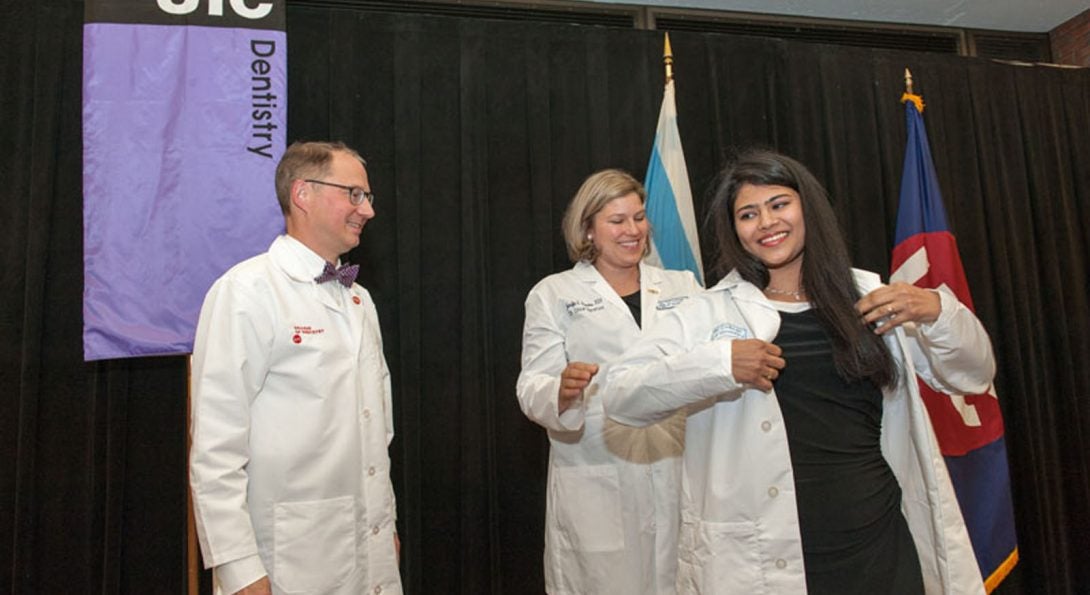 Now that you have chosen to become a licensed dentist in the United States, it's important that you prepare a competitive application. US dental schools are extremely demanding academically, and the applicant pool is more competitive than ever. So, it is never too early to start preparing.
Consider the facts:
The top schools in the US accept only about 2 to 5% of applications, for a limited number of slots. And, the number of applications are on the rise every year.
According to the ADA, the rate of dental school applications between 2000 and 2014 grew at a faster rate (51.1%) than either applicants to medical schools (33.2%) or law schools. What makes this even more impressive is that during the same time, the number of dental schools in the US grew (from 56 in 2004 to 65 in 2014), and dental school curriculums became more innovative.
The applicant pool is stronger than ever.
Academically, dental school applicants are as strong as they've ever been, based on average scores of the Dental Admission Test (DAT) and grade point average (GPA) of incoming classes. For instance, UIC's DMD Class of 2021 has an average DAT score of 20, and GPA of 3.5.
Competitive Admissions at UIC College of Dentistry
As with national trends, admission to UIC dental school is also getting more competitive. During the last admissions cycle UIC received 1,051 applications for 52 spaces in the entering class. Our college has seen an increase in applications in the last five years. 
To be competitive, it is important to do as much as possible to stand out among the crowd. Every dental school is looking for a variety of traits and characteristics from their candidates.
Here are some tips from our admissions team to improve your competitiveness as a foreign trained dentist applicant.
Tip # 1: Gain work experience in a U.S. dental office
Many of our current DMD-AS students tell us this is their number one tip for applicants – get as much US based work experience as you can – as early as you can.
Having relevant clinical experience is essential for any pre-dental student. This is perhaps even more important with foreign trained dentists.  Working in a U.S. dental office provides valuable exposure to the intricacies of how dental offices work in the US, which may differ greatly from your home country experience.
For instance, you can learn how insurance, patient management, supporting technology and staff work together in US dental settings.  It's a great way to get first hand observation of important business and clinical functions including scheduling patients, organizing recalls, welcoming and seating patients, preparing and mailing billing statements, filing insurance claim forms, protecting patient privacy and ordering lab work.
UIC values the length and depth of your dental work experience, as well as career advancement.  Work advancement demonstrates that you can be trusted with additional responsibilities, possess leadership skills and are a dependable employee.  
Note that actual work experience is different than shadowing. UIC admissions values paid work experience versus shadowing experience. Having shadowing experience is fine; however you want to complement this with paid or volunteer based US work experience.
If you have work experience in your home country, it is also important that you list that information as part of your application. Even with having work experience abroad it is imperative that you gain experience in a United States dental office environment.
Depending on the state in which you live, you may be required to become a Registered Dental Assistant/Certified Dental Assistant to work as a dental assistant. Some states do not require a certification to gain employment, but our committee values the certification. 
Once you have experience as a dental assistant, we encourage you to obtain other certifications for dental assistants such as Coronal Polishing Pit Fissure Sealants, Nitrous Oxide, Radiographic Monitoring, and Anesthesia Sedation. 
"Since my focus is Orthodontics, I took a job as an orthodontic dental assistant and treatment coordinator after moving to the US. These roles gave me a lot of valuable experience to be more prepared for the UIC application."
-- Cristina Bistriceanu, DMD-AS Candidate
"Working as a dental assistant for 4 years after moving to the US, I realized that dentistry here totally different than in my home country of Albania."
-- Marinela Dilo, DMD-AS Candidate
"Moving here from Cuba, I first trained and worked as dental hygienist for a few years to gain experience, which was very helpful along my path to US dental school."
-- Gretchen Cerezal Vergara, DMD-AS Candidate
Tip #2: Improve English Language Proficiency
The DMD Advanced Standing program is rigorous.  For that reason, it is imperative that students possess excellent English reading, speaking and writing skills. When students enter our program, they need to be able to effectively communicate with their classmates, faculty, staff and patients. The average score on the TOEFL exam for our entering class is a 99.7 – a very competitive score! We recommend that you consider taking English courses at a community college to strengthen your reading, writing, and speaking skills.
Tip #3: Get Strong Letters of Recommendation
The Centralized Application for Advanced Placement for International Dentists (CAAPID) will allow you to upload up to three letters of recommendation. The UIC Admissions Committee only requires 2 letters of recommendation. UIC recommends that you obtain a strong letter of recommendation from a US dentist that you have worked with who can address your knowledge of the field, dependability, determination and dedication. The letters are crucial in supporting your application as it is one of the only parts of the application that allows us to learn about you from a third party that has worked with you in a professional setting.
Tip #4: Consider additional U.S. education
Some of our enrolled students have earned a US academic degree, for example, an Associate's in Hygiene, Master's degree, General Practice Residency, or an Advanced Education in General Dentistry program.  Students that have earned a degree in the U.S. find that the transition to dental school is smoother as they have experience with the U.S. educational system. Earning a degree in the U.S. also allows you the opportunity to build relationships with faculty who can then support your application.  
Earning a U.S. degree will also help those students that have a low Dental school GPA. With the competitive nature of the program, the committee utilizes all the information available to help it make informed decisions about an applicant's academic background. Unfortunately, you cannot change your Dental school GPA. Completing a science based Master's program will show the committee that you are equipped to handle the rigors of dental school. It is imperative that you focus on performing well in the program; the committee likes to see a GPA of 3.5 or higher on a 4.0 scale.
"Before applying to dental school, I completed a Masters program in Public Health because of my interest in global health systems. My dental training combined with public health experience opened my eyes to the importance of dental health in comparison to overall health on a global level."
Nisha Bhorania, DMD-AS Candidate
Tip #5: Enhance your leadership, diversity exposure, community service and volunteer experiences
As a future dentist, it is important that you learn about your new community.  Many students have found that by helping others, they are gaining valuable skills from the interactions that they have with other members of the community. Engaging in community service also helps you to practice and improve your English skills and learn about the diversity of the US culture. Common experiences include assisting at the food pantry, at a homeless shelter, or at your local library organizing books and helping patrons. UIC encourages applicants to be exposed to community service especially in underserved areas.
"Dental practice in the US is quite different than in India, especially in the rural regions. Working in the US provided me hands on experience with the latest technology which helped my understanding as a student here. I also formed an NGO focused on special needs care to further expand my experience."
-- Garima Sinha, DMD-AS Candidate
"I decided early in life to become a doctor or dentist, in order to help people. After moving to the US and working as a dental assistant for a year, then later as a surgical assistant in the US Army for six years, I realized just how different medical professions operate in the US compared to my home country of Peru. It was instrumental for my application because just knowing the procedures wasn't enough."  
-- Aldo Guevara, DMD-AS Candidate
Tip #6: Learn as much as possible about dentistry
Throughout the country, there are Dental schools that offer externship programs, research opportunities or University offered Bench Test preparation programs. We encourage you to seek these opportunities locally and nationally. Through these opportunities, you are able to gain additional professional development experience that you can add to your application, but additionally, it will also make you more knowledgeable about the field.
Get Ready for US Dental School
Roadmap to US Dental School for Foreign Trained Dentists
There has never been a better time to be a dentist in the United States. And, with this comes increasing opportunities for foreign trained dentists to earn a license to practice in the US.
Get the Roadmap to US Dental School for Foreign Trained Dentists to begin your journey.
Sign up for Admissions Alerts to get the information you need to be prepared.