Oral Health Affects Overall Health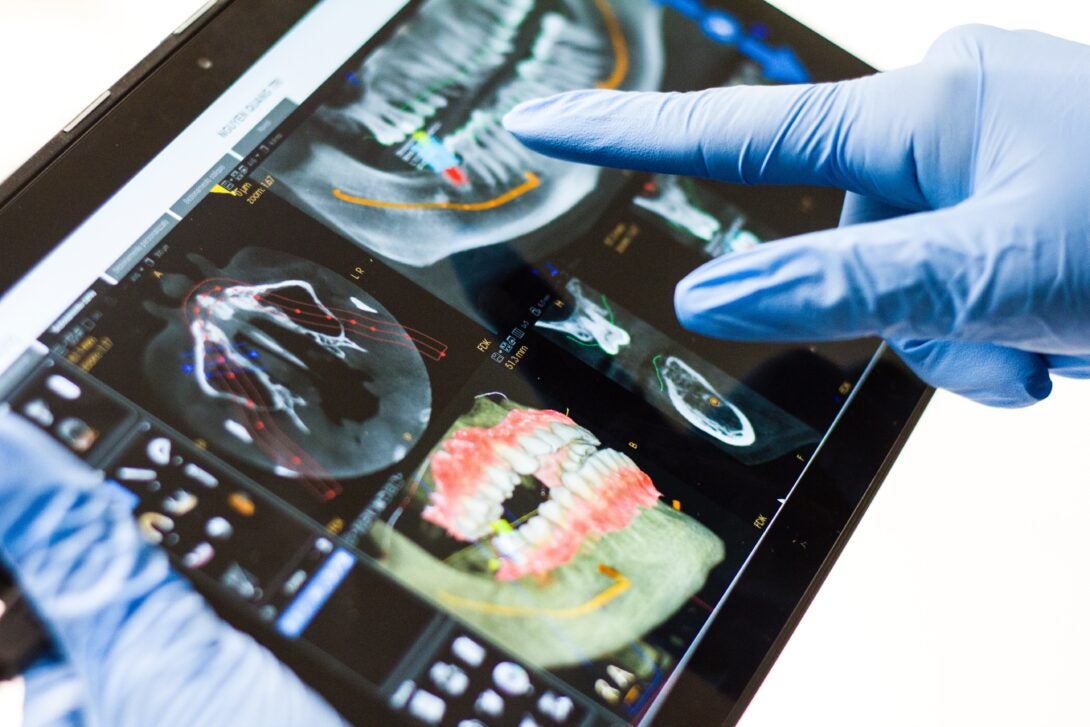 People visit health care professionals for a variety of issues of varying degrees of urgency. Although patients usually visit the dentist for issues related to their teeth or gums, those same issues, if left untreated, may affect other parts of the body and their overall health.
Ongoing research points to the link between dental problems and the rest of the body. According to the Centers for Disease Control and Prevention, 47% of U.S. adults aged 30 years or older have some form of periodontitis, or inflammation of the structures that support teeth. If left untreated, periodontitis can cause teeth to become loose, move, or fall out. Researchers have also found that bacteria, toxic byproducts, and inflammatory processes from gums and teeth can negatively affect other organs.
Some of the health conditions and diseases linked to oral health include:
Diabetes — Researchers have said that periodontitis and diabetes have a two-way relationship. Diabetes is a major risk factor for developing periodontitis. In addition, inflammation from periodontitis increases the risk for poor control of blood sugar in people living with diabetes.
Pneumonia — If inhaled in large amounts, bacteria from the mouth can lead to bacterial aspiration pneumonia. Cases like these are most frequently observed in patients who are hospitalized or adults living in nursing homes.
Cardiovascular diseases — Recent research suggests an association between periodontitis and cardiovascular conditions, including heart attack, stroke, and arterial plaque buildup. The research suggests that bacteria from the mouth and inflammatory products from periodontitis may play a part in the development of the diseases.
Pregnancy complications — Compared with pregnant women with healthy gums, those with periodontal inflammation have higher rates of preterm delivery, low birthweight babies, and other pregnancy complications. Ongoing research is investigating whether prevention or treatment of periodontitis may reduce those risks.
Dementia — There isn't clear evidence that shows oral bacteria alone could cause Alzheimer's, but periodontitis may be a risk factor for individuals predisposed to Alzheimer's and other forms of dementia. Scientists have found that oral bacteria could affect the brain through an infection of the central nervous system or indirectly through chronic systemic inflammation.
Although research is ongoing, it's still important to be proactive about your oral health and overall well-being. You can help maintain excellent oral health by limiting the amount of sugar in your diet, scheduling regular dental cleanings, brushing your teeth twice a day, and flossing every day.
The UIC College of Dentistry offers services in comprehensive, urgent, and specialty care. If you'd like to schedule an appointment, please visit https://dentistry.uic.edu/patients/request-an-appointment/.
References:
https://www.nytimes.com/2023/04/06/well/oral-health-hygiene.html
Modified on May 18, 2023