Incorporating Wellness Into Your Routine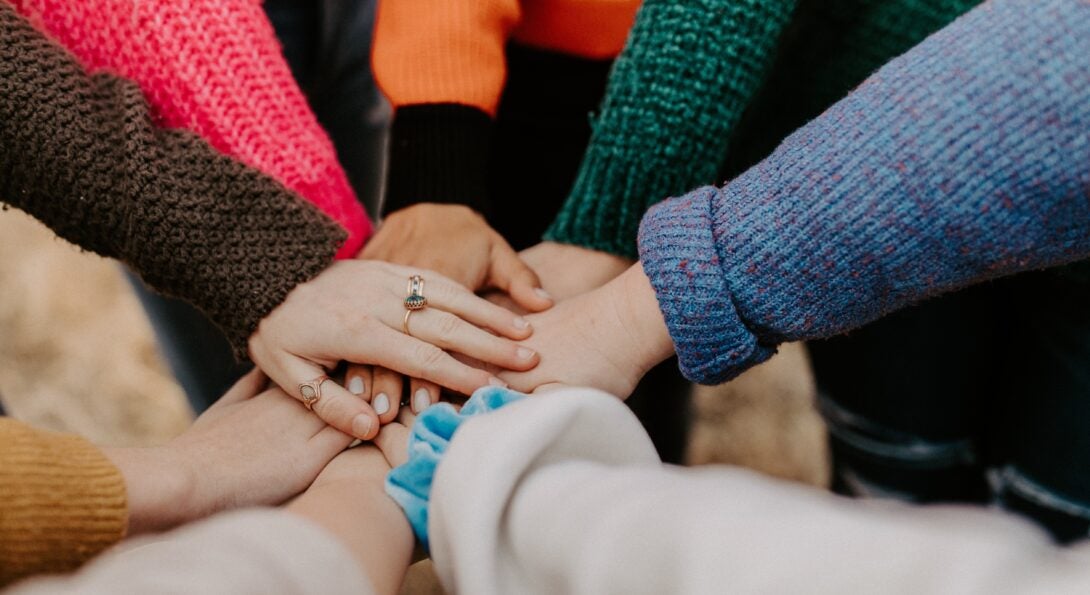 Dental professionals often will be the first ones to tell you to prioritize and include health promotion and disease prevention in your daily routine. They will highlight the importance of flossing, tooth brushing, and using mouthwash, but may not typically include how to take care of your mental health.
We need to be more open about mental health to help remove its stigma. September is Suicide Prevention Month, and this is a great time to learn about resources on mental health and well-being. Although there were negative views toward mental health in the past, a recent survey conducted by the American Psychological Association through The Harris Poll suggests that views about mental health disorders and treatments are trending more positively — 87% of adults said that "having a mental health disorder is nothing to be ashamed of."
The dental community is also having conversations about its mental health. Dentists provide care and treatment for others, but may forget to give themselves the same attention and rest that they need. In 2021, the American Dental Association (ADA) conducted the Dentist Health and Well-being Survey Report and found that since 2003, the number of dentists diagnosed with anxiety had tripled from 5% to 16%. In the same survey, 10% of dentists reported that they had depression.
UIC College of Dentistry faculty member Dr. Sheela Raja and alum Dr. William Hamell III recently worked with the ADA to support wellness in the dental community. In an interview with the ADA, Dr. Raja, who has been on the college's faculty for more than 15 years and serves as Director of its Resilience Center, highlighted sections in her book that speak to mental health among oral health care providers. She emphasized that "mental health and wellness in our health care workforce cannot happen without diversity, equity and inclusion."
Dr. Hamel recently gave a presentation at the college and at this year's ADA Health and Well-Being Summit. Speaking on his own experience, Dr. Hamel described his struggle with mental health and addiction as a dental professional, and the risk factors unique to dentists. Dentists are often "running a small business with no training," and unfortunately, are perceived to be immune to mental illness because of their status as health care professionals. Dr. Hamel is a member of the Illinois State Dental Society Support Program and can be reached through his 24-hour confidential cell phone at (312) 318-8810. For other resources and support, students and dental professionals can visit the ADA Dentist Well-Being Program Directory.
Fortunately, wellness is not one-size-fits-all. It can be catered to your preferences and lifestyle and can target multiple areas at once. For some, wellness means physical movement and meditation. Others interpret wellness as being financially literate or reducing screen time by reading a book. Additionally, some places of employment have wellness programs available for their employees.
Wellness may also look like:
Starting a new hobby. If there's something you've been wanting to learn, setting aside time to start crocheting or taking a ceramics class could benefit your mental health.
Incorporating a weekly fitness class. Staying active is an excellent way to release stress, and there are a variety of classes and fitness programs to choose from. A study at UCLA Health found that the number of mental health days per month decreased by 40% among those who exercised compared to those who did not.
Getting a massage or other body treatment. We tend to hold a lot of tension in our bodies for long periods, and getting a massage could help target problem areas and relieve stress.
Maintaining a healthy, balanced diet. Eating three meals a day and staying hydrated will keep you energized and feeling motivated throughout the day.
Consuming media geared toward mental health. Whether this is reading self-help books or listening to a podcast, setting personal goals or meditating can be helpful to unload your thoughts and ease stress.
Limiting screen time on social media. A study published by the National Library of Medicine found that people who spend six hours or more a day watching screens had a higher risk of depression. Decreasing your screen time could significantly increase your risk.
Spending time with a loved one. It is important to foster and maintain a community that will provide support and encouragement.
It is crucial to remember that implementing wellness into your routine should not add more obstacles to your life. Pfizer defines wellness as "the act of practicing healthy habits daily to attain better physical and mental health outcomes." The best approach to increasing your sense of wellness is to implement health-promoting habits that easily fit into your existing routine.
The UIC College of Dentistry offers services in comprehensive, urgent, and specialty care. To schedule an appointment, please visit https://dentistry.uic.edu/patients/request-an-appointment/.
References:
https://adanews.ada.org/ada-news/2022/november/wellness-ambassadors-to-support-peer-dentists-who-may-be-struggling
https://www.apa.org/news/press/releases/2019/05/mental-health-survey
https://ebusiness.ada.org/Assets/docs/101863.pdf
https://newdentistblog.ada.org/resilience-isnt-all-scented-candles-and-yoga-a-fireside-chat-with-dr-sheela-raja-on-how-to-overcome-trauma-and-improve-wellness/
https://www.pfizer.com/health-wellness/wellness/what-is-wellness#:~:text=Wellness%20is%20the%20act%20of,surviving%2C%20you're%20thriving.
https://www.reidhealth.org/blog/screen-time-for-adults#:~:text=For%20instance%2C%20this%20study%20found,time%20also%20play%20a%20role.
https://www.uclahealth.org/news/the-link-between-exercise-and-mental-health#:~:text=Physical%20activity%20improves%20mental%20health&text=Researchers%20found%20that%2C%20on%20average,by%20more%20than%2040%20percent