How to Take Care of Your Dental Health This Valentine's Day
How to Take Care of Your Dental Health This Valentine's Day Heading link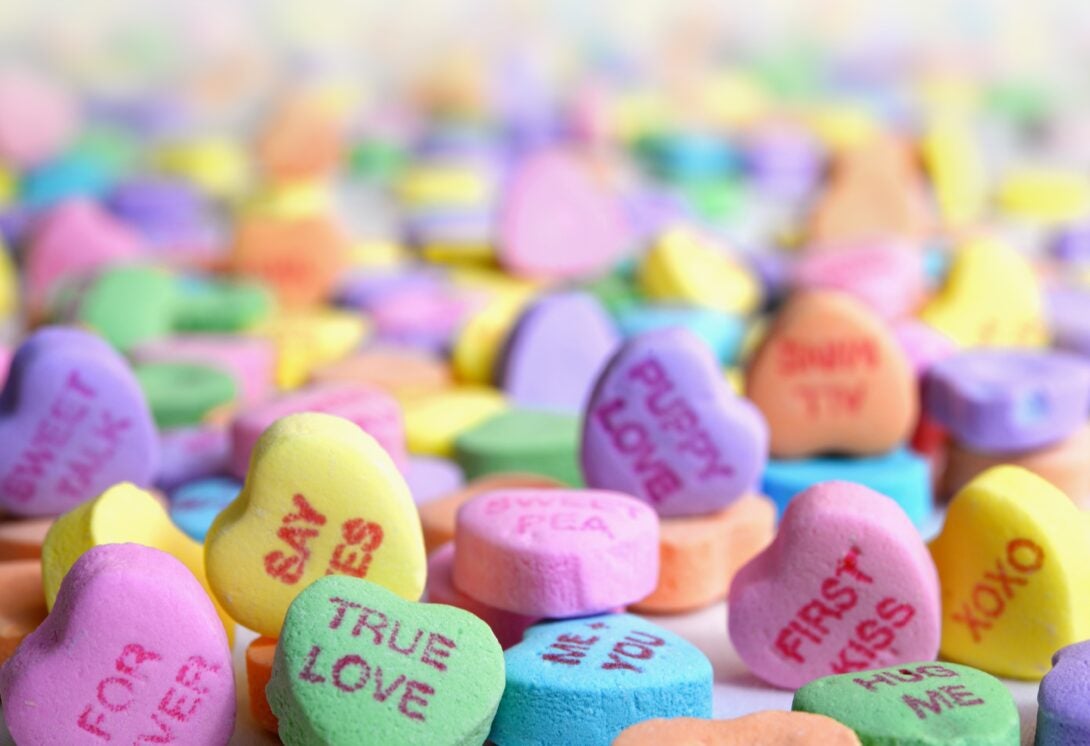 As pink and red hearts start appearing in early February, chances are people are busy spreading love with chocolate and candy, and are likely to overlook their oral health. While sugar is fine in moderation, eating sugar-rich food or candy too often can wreak havoc on your dental health. Frequently eating candy or other sugary goods can lead to tooth decay. The bacteria in your mouth use sugar to stick to your teeth and produce acids, leading to loss of minerals from tooth enamel and tooth destruction.
Pay extra attention to sugar in treats and candy to help prevent tooth decay by limiting the frequency of eating sugary sweets and drinks.
Tips to take care of your dental health:
Try dark chocolate on for size. Milk chocolate and lighter varieties of chocolate generally have higher amounts of sugar and milk, whereas dark chocolate has less sugar per serving.
Avoid or limit hard candies that take a long time to dissolve. Eating lingering candies exposes the teeth to sugar for long periods of time and allows bacterial acids to dissolve tooth structure.
Limit consumption of candy or sweets to just a few times per day, rather than snacking throughout the day. Frequent consumption does not allow saliva to neutralize the acids produced by plaque bacteria.
For adults and those of legal-drinking age, skip sugary mixers such as sodas and juices to limit the amount of sugar intake.
Drink water while consuming candy and other sweets. Staying hydrated is the best option to prevent dry mouth and limit bacteria.
Eat healthier alternatives to candy and chocolate such as whole fruit or nuts.
If possible, brush with a fluoride toothpaste right after consuming sweets.
It is important to practice good oral hygiene throughout the year and to take the necessary steps to protect your teeth and mouth. In addition to sensible snacking and good home care, make sure to schedule regular dental checkups to prevent disease, catch problems early, and bring any questions to a dental professional.
The UIC College of Dentistry offers comprehensive dental care, including urgent and specialty care. To schedule an appointment, please visit https://dentistry.uic.edu/patients/request-an-appointment/.
References:
https://www1.deltadentalins.com/wellness/healthy-habits/articles/valentines-day.html
Modified on February 02, 2023