Fry Foundation Grant Enables College of Dentistry to Hire Elisabeth Purkis as First Full-Time Social Worker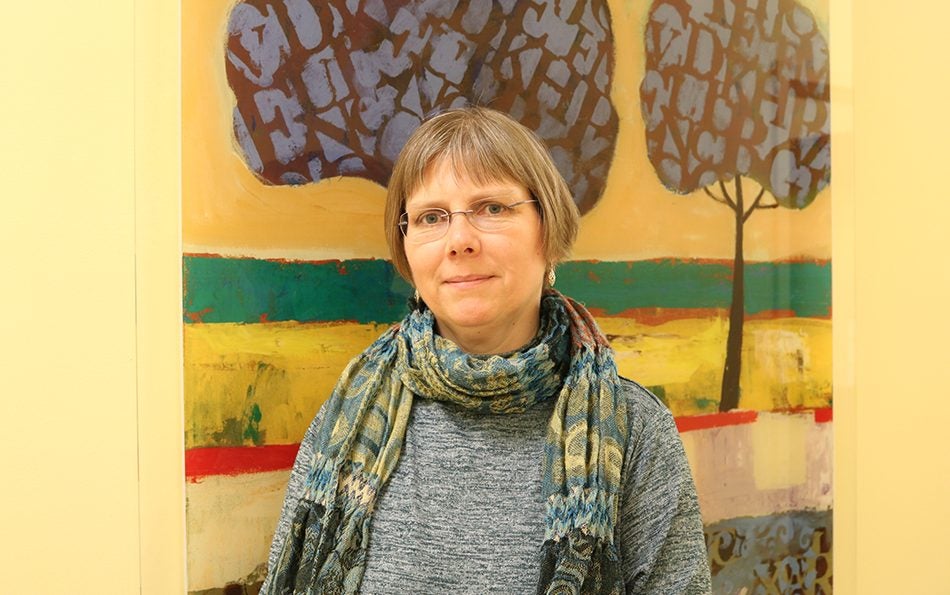 The Lloyd A. Fry Foundation in 2018 provided a grant to the Department of Pediatric Dentistry at the University of Illinois at Chicago College of Dentistry to start a social work program to support health equity and patients seen in the pediatric dentistry clinics. As part of the college's first program involving social work, the department has hired Elisabeth Purkis as a medical social consultant/social worker.
"She will be coordinating services and treatment appointments, social work encounters, case management, short-term interventions, and referrals for patients and families who attend the Pediatric Dentistry clinics," said Dr. Marcio da Fonseca, head of the Department of Pediatric Dentistry and Chicago Dental Society Professor.
Purkis also will work with UIC's Jane Addams College of Social Work to obtain and supervise social work interns at the College of Dentistry, facilitate case reviews with interns, faculty, residents, and students, and develop research, survey, and data collection projects.
"The primary reason I'm here is to help patients and families who are finding that challenges in their lives are getting in the way of getting to appointments or following treatment plans," Purkis said, noting that some of those life barriers may include mental health issues, a challenging home environment, financial stress, and geographic location.
"People bring these stresses into the dental chair, but they have not necessarily been addressed in the clinic before," she explained. "I get involved when there are indicators that they need some extra help. Using social work skills to thoroughly assess the patient's unique circumstances can help us to get to the root of the problem."
That help could be something as simple as giving family members of pediatric dentistry patients vouchers for parking or public transportation, or as complex as using her knowledge of child development and therapeutic intervention to help families achieve their oral health goals, as well as connecting them up with much-needed services, such as domestic violence resources, getting them on About All Kids (a State program for children needing healthcare) or Medicaid, and referring them to other healthcare providers, including primary care physicians and specialists.
In her previous role as a caseworker and family therapist at the Virginia Frank Child Development Center of Jewish Child & Family Services, Purkis said she received, "in-depth training in therapeutic work with children and families.
"This is a new program in Pediatric Dentistry, and it is still very much in its infancy and is still developing," she said. "We want to work in a way that is developmentally sensitive, appropriate, and supportive to the families that we see."
Purkis noted that she is "spending a lot of time in the clinics," specifically the Nickelsen Pediatric Dentistry Postgraduate Clinic, "to get to know the residents and see how they work so I can determine what needs there are with which I can be helpful."
Purkis holds an MA in German and Russian languages and literature from the University of St. Andrews in Scotland, an MSW in Social Work from Loyola University Chicago, and is a Licensed Clinical Social Worker. She speaks German and Russian.
She also has been a hospice social worker for JourneyCare. At the Frank Center, she supervised Master's level social work students from Loyola and the Erikson Institute, and received the Loyola Field Instructor Excellence Award for her work with the students.
She is grateful to da Fonseca and Dean Clark Stanford for obtaining the Fry Foundation grant that brought social work to the Department of Pediatric Dentistry.
"They worked hard to get us to this point, and I am excited about being here and about the future of the program," Purkis said. "Everyone has made me feel very welcome, and I can't thank Dr. da Fonseca and the Dean enough for having the vision to create this program."