Dr. Mohammed Elnagar Awarded the 2022-2023 Teaching Recognition Award
Dr. Mohammed Elnagar Awarded the 2022-2023 Teaching Recognition Award Heading link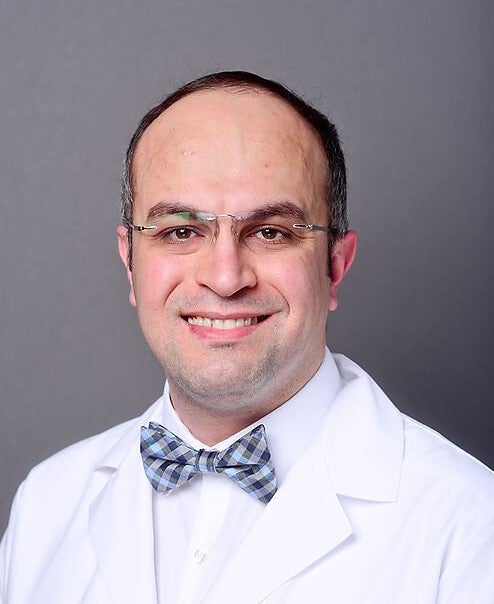 Congratulations to Dr. Mohammed Elnagar, Assistant Professor, UIC Department of Orthodontics, for being awarded the 2022-2023 UIC Teaching Recognition Award which is given to faculty for their high-quality instruction that characterizes the best of UIC!
The UIC Teaching Recognition Program (TRP) is a campus-wide, faculty-run teaching award. It is awarded to faculty who have demonstrated excellence in teaching over the past three years. Multiple variables considered, including the candidate's statement, student feedback, peer reviews, course materials, mentoring of students, curriculum development, and implementation of impactful and innovative teaching approaches.
Dr. Elnagar teaches primarily the UIC orthodontics post-graduate residency program. He is the director of the preceptorship program, orthognathic surgery course, and ortho-surgery conference. And he is Co-director and instructor for many courses. Dr. Elnagar is extremely involved in patient care and clinical training for orthodontics residents. His area of expertise is in customized Digital orthodontics, 3D printing, TADs, dentofacial orthopedics, Class III, and surgical orthodontics.  Dr. Elnagar is educating the next generation of orthodontists the disruptive technology with an emphasis on the foundation of Biology and Biomechanics.
Congratulations, Dr. Elnagar! You made UIC Ortho shine.
Modified on January 19, 2023