Dr. Anne George Earns Prestigious IADR Award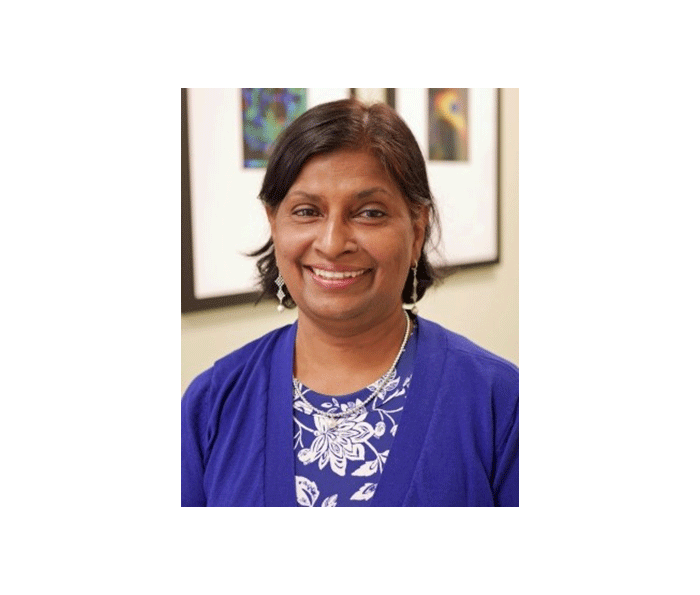 Congratulations to Dr. Anne George, the Dr. Allan G. Brodie Endowed Professor, Professor of Oral Biology, and UIC University Scholar, who has received the 2020 International Association of Dental Research (IADR) Distinguished Scientist Award for Basic Research in Biological Mineralization. The honor includes a monetary award, a commemorative plaque, and membership on the IADR subcommittee that selects the award recipient for the next five years.
Dr. George is internationally known for her pioneering work in protein regulation of biomineralization and regenerative sciences.
In addition to her work on biomaterials and regenerative sciences, Dr. George's research also focuses on bioengineering and stem cell biology. She is the director of the College's Brodie Tooth Development Genetics and Regenerative Medicine Research Laboratory.
The research of Dr. George and her team on the role of the gene Dentin Matrix Protein 1 (DMP1) in bone metabolism could lead to a new way of filling oral cavities. They are studying how proteins can regenerate dentin, a calcified tissue of the body that, along with enamel, cementum, and pulp, is one of the four major components of teeth.
Dr. George has been instrumental in cloning dentin matrix protein genes (DMPs) from the mineralized dentin matrix of animal models, and she is working toward dentists filling cavities with DMP1, which would allow dentin to regenerate.
Her lab's research focus on biomineralization is from the perspectives of dentistry, as in dentin regeneration; of basic research, as in understanding the role of proteins in forming a calcified tissue; and lastly, translational research, as in development of biomineralization related protein-based biomaterials for bone and dentin regeneration.
Dr. George said, "Overall, our goal is to elucidate the biological strategies used by nature in biomineralization."
In addition to the IADR award, Dr. George's research has been supported by 23 years of NIH research funding.  
Dr. George will receive the IADR award during the opening ceremonies of the IADRAADR/CADR General Session & Exhibition in Washington, D.C., on March 18, 2020.