Department of Orthodontics Raises Awareness and Funds for Breast Cancer Awareness Month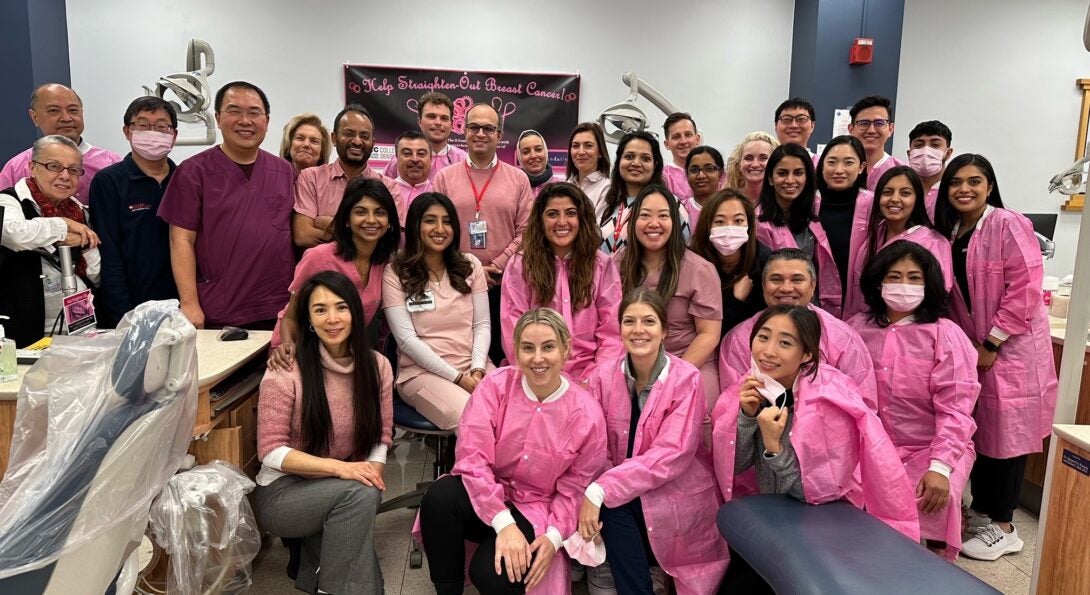 October is the National Breast Cancer Awareness Month. The Department of Orthodontics helped raise awareness by decorating their clinic pink and wearing pink PPE. They also encourage patients to pick pink color ligature ties, elastics as well as wear pink for their ortho visit.
The initiative was kickstarted in 2016 by Ortho graduate, John Polivka, whose mother was diagnosed with breast cancer while he was a resident. The Ortho Department is proud to keep that tradition going years later.
The Ortho Team encourages small donations to The H Foundation  (https://www.hfoundation.org/donate-now) to support basic science cancer research that is crucial to finding a cure for breast cancer. Thank you all for your great support!
Modified on October 20, 2022