HEPA-BPI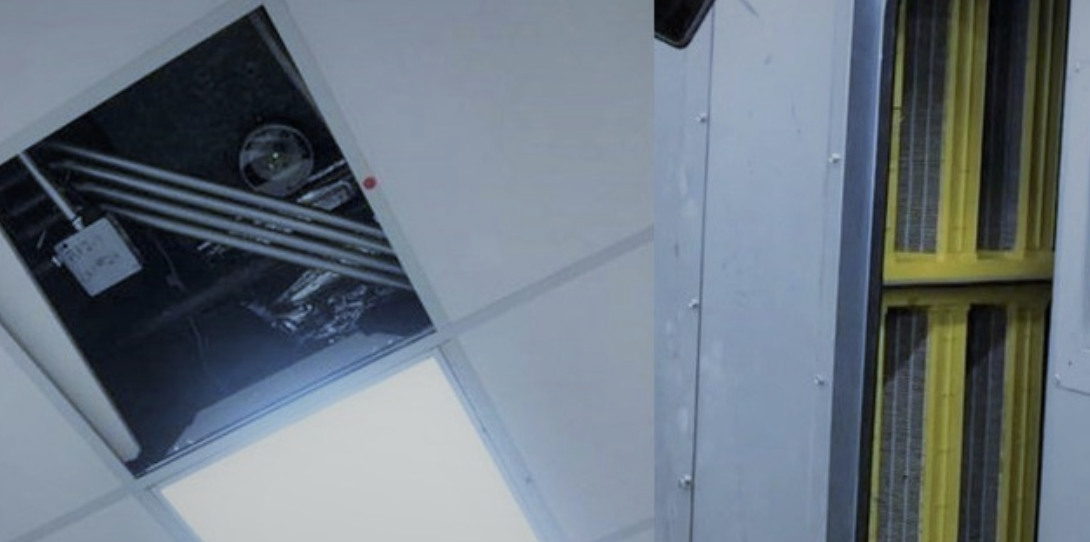 Assuring Healthy Air Quality in the Building
UIC College of Dentistry has installed two systems for additional layers of protection to assure healthy air quality in the building
Since the outbreak of Covid-19, there has been an ascending interest to know more about its transmission, prevention and treatment. Beginning March, the American Dental Association called on dentists nationwide to postpone non-urgent dental procedures to help slow the spread of Covid-19. Recently, they provided a framework for reopening facilities, which calls for offices to carry extra personal protective equipment like face masks, shields, eye protection, gowns and gloves, and to change them frequently. The guidelines call for the complete cleaning of workspaces between patients and a pause to allow air filtration systems to remove potentially infectious particles.
University of Illinois at Chicago College of Dentistry is thoroughly following these guidelines to protect patients, faculty, staff and students. However, this does not promise complete protection against inhalation of aerosols that are generated by some tools used by dentists.
With guidance from University Engineers and colleagues at the College of Engineering, the UIC College of Dentistry has installed two systems for additional layers of protection to assure healthy air quality in the building.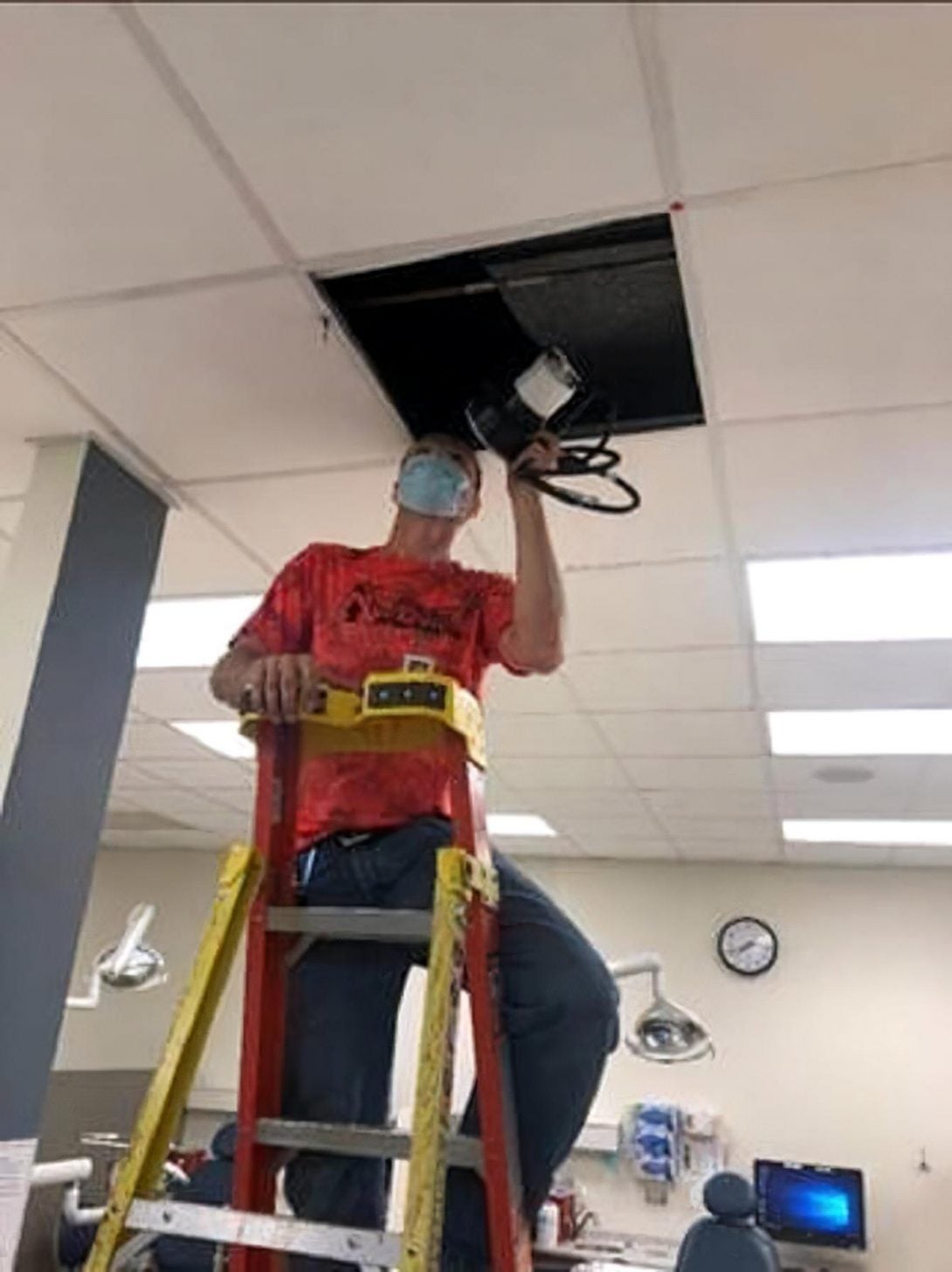 For the ionization system, the College has purchased and installed over fifty devices attached to the ventilation boxes in the ceilings of the dental clinics. The University of Illinois at Chicago College  of Dentistry is one of the first dental schools in the country to install Bipolar Ionization devices. The engineering technology provides viral risk mitigation by killing pathogens, including SARS-COV-2, thus improving air quality. This technology uses the innovative Needlepoint Bipolar Ionization, which involves sending ionized particles into a space to deactivate pathogens and pollutants at the molecular level. The system is extremely safe and is hidden in the ceiling of the building. These systems are also widely used in hospitals, food processing units, airports and even in the White House!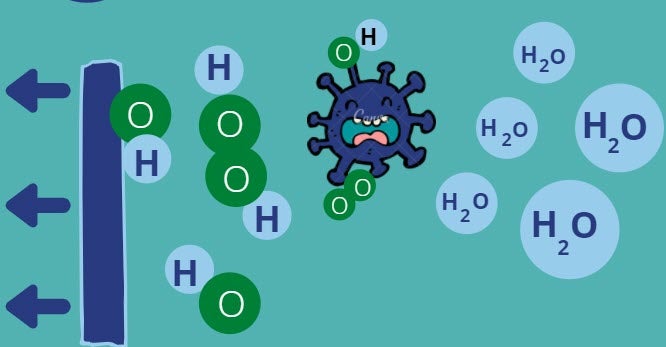 This technology produces a high concentration of positive and negative ions, delivering them to the space through the ventilation system. Within the air stream, ions attach to particles, where they combine, become larger and are more easily filtered from the air. When ions come in contact with pathogens, they disrupt the pathogens' surface proteins, rendering them inactive.