DMD Class Resources
Welcome to the Doctor of Dental Medicine Class of 2025!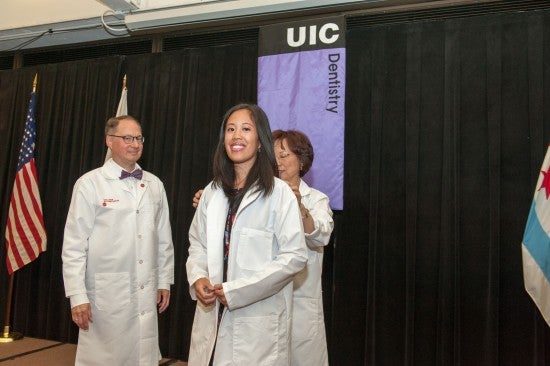 DMD Class of 2025:
We are thrilled that you have chosen UIC for your dental journey! The major role of the Office of Student and Diversity Affairs is to assist you in successfully transitioning to the D1 year. We look forward to working with each of you. Please use the following links to download helpful resources to assist you in completing pre-admission requirements.
Castlebranch.com (formerly Certifiedbackground.com) will be used for both your background check and immunization tracker upload.
Please feel free to contact Ms. Meah Rogers, Ms. Carolyn Feller, Mrs. Braulia Espinosa or Ms. Hannah Bonecutter if you have any questions.
Note:  this information is for accepted DMD students only.