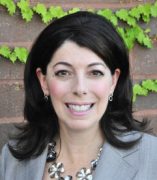 Victoria Ursitti, Pediatric Dentistry '95
Director, UIC Dental Alumni Board of Directors
Contact
Building & Room:
Suite 203
Address:
All About Kids Dentistry 1845 East Rand Road, IL 60004
Email:
About
Dr. Victoria Ursitti, Pediatric Dentistry '95 owns All About Kids Dentistry and Algonquin Kids Dentistry in Arlington Heights, IL.  Originally from New York, Dr. Ursitti received her Bachelor's Degree from Cornell University in Nutritional Sciences and then earned her Doctorate of Dental Medicine from Tufts University in Boston.
Dr. Ursitti is a Diplomate and Fellow of the American Board of Pediatric Dentistry and for many years enjoyed teaching as a Clinical Assistant Professor at the University of Illinois at Chicago. She is an active member of the American Dental Association, Illinois State Dental Society, Chicago Dental Society and NW Suburban branch director from 2020-2023, American Academy of Pediatric Dentistry, Illinois Society of Pediatric Dentistry, The Arcolian Dental Arts Society and the International Academy of Pediatric Dentistry.
As a UIC resident, Dr. Ursitti participated in many health fairs and educational school visits.
Dr. Ursitti recently completed a mission trip to Mexico to treat underserved children, and is an avid downhill skier, participates in choral singing, enjoys traveling, Italian cooking and resides in Arlington Heights with her husband Patrick and son, Gianni.