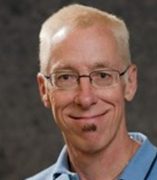 Steven Olson, BS, MS, PhD
Professor Emeritus
Periodontics
Contact
Address:
801 S. Paulina St, IL 60612
Email:
About
Dr. Olson serves as Emeritus Professor in the Department of Periodontics but continues his research efforts supported by the National Institutes of Health, Heart Lung and Blood Institute. Dr. Olson was trained as a biomedical researcher with a specialty in the area of the structure, function and biochemistry of proteins. He developed an interest in blood coagulation research as a Staff Investigator at Henry Ford Hospital in Detroit, MI prior to joining UIC. Dr. Olson has served as Director of the Center for Molecular Biology of Diseases for the College. Dr. Olson's most a recent recipient of the prestigious NIH MERIT Award for his research on blood coagulation.
Selected Publications
Izaguirre I, Swanson R, Roth R, Gettins PGW, Olson ST. Paramount importance of core conformational changes for heparin allosteric activation of antithrombin. Biochemistry 2021; 60: 1201-1213.
Pernal SP, Willis AJ, Sabo ME, Moore LM, Olson ST, Morris SC, Creighton FM, Engelhard HH. An in vitro model system for evaluating remote magnetic nanoparticle movement and fibrinolysis. Int. J Nanomedicine 2020; 15: 1549-1568.
Richard B, Swanson R, Izaguirre I, Olson ST. Cooperative interactions of three hotspot heparin binding residues are critical for allosteric activation of antithrombin by heparin. Biochemistry 2018; 57: 2211-2226.
Huang X, Liu B, Wei Y, Beyea R, Yan H, Olson ST. Lipid oxidation inactivates the anticoagulant function of protein Z-dependent protease inhibitor (ZPI). J Biol Chem 2017; 292, 14625-14635.
Aguila S, Izaguirre I, Martinez-Martinez I, Vicente V, Olson ST, Corral J. Disease-causing mutations in the serpin antithrombin reveal a key domain critical for inhibiting protease activities. J Biol Chem 2017; 292: 16513-16520.
Ilievski V, Bhat UG, Suleiman-Ata S, Bauer BA, Toth PT, Olson ST, Unterman TG, Watanabe K. Oral application of a periodontal pathogen impacts SerpinE1 expression and pancreatic islet architecture in prediabetes.  J Periodontal Res 2017; 52: 1032-1041.
Gettins PGW, Olson ST. Inhibitory serpins. New insights into their folding, polymerization, regulation and clearance.  Biochem J 2016; 473: 2273-2293.
Roth R, Swanson R, Izaguirre G, Bock SC, Gettins PG, Olson ST. Saturation mutagenesis of the antithrombin reactive loop P14 residue supports a three-step mechanism of heparin allosteric activation involving intermediate and fully-activated states. J Biol Chem 2015; 290: 28020-28036
Huang X, Zhou J, Zhou A, Olson ST. Thermodynamic and kinetic characterization of the Protein Z-dependent Protease Inhibitor (ZPI)-Protein Z interaction reveals an unexpected role for ZPI Lys-239. J Biol Chem 2015; 290: 9906-9918.
Izaguirre G, Aguila S, Qi L, Swanson R, Roth R, Rezaie AR, Gettins PGW, Olson ST. Conformational activation of antithrombin by heparin involves an altered exosite interaction with protease. J Biol Chem 2014: 289: 34049-34064.
Education
University of Michigan, BS (Chemistry), 1971
University of Michigan, MS (Biochemistry), 1972
University of Michigan, PhD (Biochemistry). 1979
Henry Ford Hospital, Detroit, MI, Postdoc (Blood Coagulation/Biochemistry), 1979-83
Research Currently in Progress
Dr. Olson's research has focused on advancing understanding of the molecular mechanisms by which blood proteins of the serpin superfamily contribute to hemostasis, the physiologic process which activates and localizes blood coagulation at a site of injury while maintaining blood flow in the circulation. Serpin family proteins are natural inhibitors of the proteolytic enzymes which mediate blood coagulation and many other key physiologic processes. Acquired or inherited deficiencies of these proteins are responsible for diseases that reflect an inability to regulate the activity of proteolytic enzymes. Much of his research has involved two key anticoagulant serpins in blood, antithrombin and protein Z-dependent protease inhibitor (ZPI). Antithrombin is especially important for protecting us from life-threatening thrombotic diseases since mild deficiencies of the serpin greatly increase the risk of thrombosis. Moreover, the activation of this serpin by heparin is the basis for the widespread clinical use of heparin for anticoagulant therapy. ZPI also makes an important contribution to the regulation of the key blood clotting enzyme, factor Xa, in conjunction with the cofactor, protein Z. Studies performed in his laboratory and group have contributed to the development of novel therapeutics for the treatment of thrombotic and bleeding diseases. Dr. Olson's research efforts has resulted in 122 peer-reviewed publications and numerous reviews and has been continuously funded by the NIH.