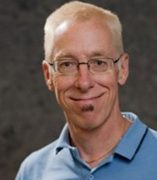 Steven Olson, PhD
Professor Emeritus
Periodontics
Contact
Address:
UIC College of Dentistry 801 S. Paulina St, IL 60612
Office Phone:
Email:
Selected Publications
Gettins, P. G. W., and Olson, S. T., "Exosite determinants of serpin specificity", (2009), J. Biol. Chem. Epub, April 28.
Izaguirre, G., Rezaie, A. R., and Olson, S. T., "Engineering functional antithrombin exosites in a1-proteinase inhibitor that specifically promote the inhibition of factor Xa and factor IXa" (2009)J. Biol. Chem., 284, 1550-1558. PMCID: PMC2615528.
Schedin-Weiss, S., Richard, B., Hjelm, R., and Olson, S. T., "Antiangiogenic forms of antithrombin specifically bind to the anticoagulant heparin sequence", (2008) Biochemistry 47,13610-13619.
Huang, X., Swanson, R., Broze, G. J., Jr., and Olson, S.T. "Kinetic characterization of the protein Z-dependent protease inhibitor reaction with blood coagulation factor Xa" (2008) J.Biol. Chem.283, 29770-29783. PMCID: PMC2573075.
Richard, B., Swanson, R., Schedin-Weiss, S., Ramirez, B., Izaguirre, G., Gettins, P. G. W., and Olson, S. T., "Characterization of the conformational alterations, reduced anticoagulant activity and enhanced antiangiogenic activity of prelatent antithrombin" (2008) J. Biol. Chem., 283, 14417-14429. PMCID: PMC2386924.
Izaguirre G, Swanson R, Raja SM, Rezaie AR, Olson ST. 2007. Mechanism by which exosites promote the inhibition of blood coagulation proteases by heparin-activated antithrombin. J Biol Chem 282(46):33609-22.
Zhang M, Liu N, Park SM, Wang Y, Byrne S, Murmann AE, Bahr S, Peter ME, Olson ST, Belaaouaj A, Ashton-Rickardt PG. 2007. Serine protease inhibitor 6-deficient mice have increased neutrophil immunity to Pseudomonas aeruginosa. J Immunol 179(7):4390-6.
Dob J, Swanson R, Salvesen GS, Olson ST, Gettins PG. 2006. Cytokine response modifier a inhibition of initiator caspases results in covalent complex formation and dissociation of the caspase tetramer. J Biol Chem 281(50):38781-90.
Church FC, Pike RN, Tollefsen DM, Buckle AM, Ciaccia AV, Olson ST. 2007. Regulation of hemostasis by heparin-binding serpins. Molecular and Cellular Aspects of the Serpinopathies and Disorders in Serpin Activity (Silverman GA, Lomas DA, eds.) World Scientific Publishing, London, U.K.
Education
PhD, University of Michigan, 1979
Research Currently in Progress
Dr. Olson's laboratory is involved in elucidating the mechanisms by which proteolysis is regulated in biological systems by a large superfamily of proteins known as the serpins. The human genome encodes thirty four members of the family most of which are known to regulate protease cascades in key physiologic processes including blood coagulation, fibrinolysis, inflammation, immune surveillance and apoptosis. A particular focus of his research is in elucidating the mechanisms of regulation of hemostasis and wound healing by the serpins, antithrombin and protein Z-dependent protease inhibitor (ZPI), and of programmed cell death by the serpins, crmA and spi2A. Dr. Olson and his lab members are additionally investigating the role of serpins in cancer, with a focus on antithrombin, an established inhibitor of angiogenesis and therefore a potential antagonist of tumor growth, as well as maspin, a tumor suppressor protein which is downregulated in many cancers.