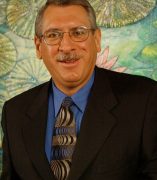 Robert Brunetti, DDS, MBA, FICD
President and Chief Executive Officer , ProCare Dental Group, P.C., Adjunct Professor
Restorative Dentistry
Contact
Address:
801 S. Paulina St., IL 60612
About
Clinical activities & specialties
Dr. Brunetti has extensive clinical experience, having spent many years in private practice focused on a strong philosophy of individual patient care. This experience evolved into group practice development and management, still maintaining the highest quality of dental treatment, utilizing the most current technology and techniques and including a firm emphasis on individual patient care. Dr. Brunetti also has mentored numerous dentists, including recent graduates who practiced as associates in his practice, imparting a strong sense of professionalism, knowledge and experience. He has also presented numerous table clinics, lectures, board reviews and round table discussions on various topics in general dentistry and group practice management.
Selected Publications
Rapid Agar Antibiotic Assay, Journal of Clinical Pathology; 1973
Antibiotic Assay Template, Journal of Microbiology; 1974
"Walking the Tightrope; A Clean Look at Managed Care." Illinois Dental Journal VOL. 63 – Issue 7; Nov/Dec. 1994
Academy of General Dentistry Impact; April 1994
Education
Loyola University College of Arts & Sciences, BS
Loyola University School of Dentistry, DDS
Scottsdale Community Hospital, Fellowship in Craniomandibular Disorders
Oakton Community College
J.L. Kellogg Graduate School of Management/Northwestern University, Master Of Business Administration Degree, Core Concentrations Healthcare, Management And Finance
Robert G. Brunetti & Associates Private Practice of Dentistry
Loyola University School of Dentistry Associate Professor, Department of Oral Diagnosis/Radiology
University of Louisville School of Dentistry Adjunct Professor, Department of Community Dentistry