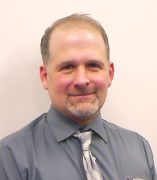 Michael Spector, DMD, MS
Clinical Associate Professor, Director of Evaluation and Assessment
Restorative Dentistry
Contact
Address:
801 S. Paulina St., IL 60612
Email:
About
Clinical activities & specialties
A Managing Partner in the Mozart Clinic.
Selected Publications
Selected Publications
Patterns of complementary and alternative medicine (CAM) use among dental patients. Kummet CM, Spector ML, Dawson DV, Fischer M, Holmes DC, Warren J, Nisly NL. J Public Health Dent. 2015 Spring;75(2):109-17.
Complementary and alternative medicine in predoctoral dental curricula: an exploratory survey of U.S. dental schools. Spector ML, Kummet CM, Holmes DC. J Dent Educ. 2013 Dec;77(12):1610-
Complementary and alternative medicine usage by patients of a dental school clinic. Spector ML, Fischer M, Dawson DV, Holmes DC, Kummet C, Nisly NL, Baker KA. Spec Care Dentist. 2012 Sep-Oct;32(5):177-83.
Correlation of quantity of dental students' clinical experiences with faculty evaluation of overall clinical competence: a twenty-two-year retrospective investigation. Spector M, Holmes DC, Doering JV. J Dent Educ. 2008 Dec;72(12):1465-71
Education
DMD-Temple University School of Dentistry
Master and Specialty Certificate in Periodontics and AEGD- Columbia University School of Dentistry
Professional Memberships
Member-American Association of Dental Education
Member-American Dental Association
Member American Academy of Dental Sleep Medicine
Research Currently in Progress
Complementary and Alternative Medicine
Dental Sleep Medicine
Educational Methodologies