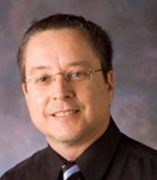 Marcio da Fonseca, DDS, MS
Chicago Dental Society Professor, Department Head, Director of Oral Health for Special Needs Children
Pediatric Dentistry
Contact
Address:
College of Dentistry 801 S. Paulina, IL 60612
Office Phone:
Email:
About
Education & Career
Universidade Federal de Juiz de Fora, Juiz de Fora, Brazil
University of Minnesota School of Dentistry, Advanced Program in Pediatric Dentistry and Master of Science degree
Denver Children's Hospital, Pediatric Dentistry Fellow
Fred Hutchinson Cancer Research Center, Seattle, Oral Medicine Fellow
Editor, Journal of Dentistry for Children, American Academy of Pediatric Dentistry
Clinical activities & specialties
Dr. da Fonseca has extensive clinical experience in dental care for medically compromised children and adolescents. His research interests include oral - systemic health connections, dental education and poverty. He has spent most of his career in academic pediatric dentistry. He has published several articles and book chapters and co-edited a pediatric dentistry book.
Selected Publications
SCIENTIFIC ARTICLES
Chi DL, da Fonseca MA, Dinh M, Scott J. An exploratory cross-sectional analysis of socioeconomic status, food insecurity, and fast food consumption: implications for dietary research to reduce children's oral health disparities. Journal of the Academy of Nutrition and Dietetics 115:1599-1604, 2015.
Patrick J, da Fonseca MA, Kaste L, Fadavi S, Shah N, Sroussi H. Oral Health-related Quality of Life in Pediatric Patients with Cystic Fibrosis. Special Care Dentistry 36:187-193; 2016.
da Fonseca MA. Malnutrition and Oral Health in Children. Curr Oral Health Reports. DOI 10.1007/s40496-017-0130-6. Epubl April 18 2017.
Mitchual S, da Fonseca MA, Raja S, Weatherspoon DJ, Koerber A. Association Between Childhood Traumatic Stress and Behavior in the Pediatric Dental Clinic. Pediatric Dentistry 39:203-208, 2017.
Nelson T, da Fonseca MA, Scott J, Hannanvash N, Weinstein P. Patient care agreements to improve pediatric dental compliance and self-efficacy. Pediatric Dentistry 39:299-303, 2017.
da Fonseca MA, Strumpf M. Dental local anesthesia for patients with pseudocholinesterase deficiency. Special Care Dentistry 2018 Jan 18. doi: 10.1111/scd.12270. [Epub ahead of print] (editorial)
McCloe D, Marion I, da Fonseca MA, Colvard M, AlQahtani S. Age Estimation of  Hispanic Children Using the London Atlas. Forensic Science International 288:332.e1-332.e6, 2018.  https://doi.org/10.1016/j.forsciint.2018.04.013
Pham C-L, Kratunova E, Marion I, da Fonseca M, Alapati S. Effect of overlying material on  final setting of Biodentine setting reaction in primary molar pulpotomy. Pediatr Dent 2019; 41(2): 140-5.
da Fonseca MA, Townsend J, Rodriguez T, LeHew C. Characteristics and Professional Development Needs of Pediatric Dentistry Chairs in the United States and Canada. Pediatr Dent 2019; 41(4):293-8.
Raja S, da Fonseca MA, Rabinowitz EP. Patient Preferences on Sharing Private Information in Dental Settings. JADA 151(1):33-42, 2020.
BOOK
Moursi AM, da Fonseca MA, Truesdale A, Eds. Clinical Cases in Pediatric Dentistry. West Sussex, UK: Wiley-Blackwell, 2012.
BOOK CHAPTERS
da Fonseca MA, Nelson TM. General Anesthesia in Pediatric Dentistry. In: Behavior Management in Dentistry for Children. GZ Wright, A Kupietzky, Eds. 2nd ed. Ames, Iowa: Wiley Blackwell, 2014, pp. 185-195.
da Fonseca MA, Avenetti D. Social Determinants of Pediatric Oral Health. Dental Clinics of North America 61(3):519-532, 2017.  (Issue: Evidence-Based Pediatric Dentistry. DL Chi, editor)
da Fonseca MA. Childhood Cancer. In: The Handbook of Pediatric Dentistry. PS Casamassimo, AJ Nowak, Eds. 5th ed. Chicago: American Academy of Pediatric Dentistry, 2018.
da Fonseca MA. Nephrology. In: The Handbook of Pediatric Dentistry. AJ Nowak, PS Casamassimo, Eds. 5th ed. Chicago: American Academy of Pediatric Dentistry, 2018.
da Fonseca MA. Oral and Dental Care of Local and Systemic Diseases.  In: Pediatric Dentistry – Infancy through Adolescence.  PS Casamassimo, DJ McTigue, HW Fields, AJ Nowak, Eds. 6th ed. Philadelphia: Elsevier Saunders Co., 2018.
Kratunova E, da Fonseca MA. Common Oral Conditions in Children with Special Health Needs. In: Nelson TM, Webb JR, Eds. Dental Care for Children with Special Needs: A Clinical Guide. Cham, Switzerland: Springer, 2019, pp. 167-93.
da Fonseca MA, Kratunova E. Medically Compromised Children. In: Cameron AC, Widmer RP, Eds. Handbook of Pediatric Dentistry. 5th Ed. Sydney: Mosby-Elsevier, 2020. (In Press)
da Fonseca MA, Nelson TM. General Anesthesia in Pediatric Dentistry. In: Behavior Management in Dentistry for Children. GZ Wright, A Kupietzky, Eds. 3rd ed. 2020. (In Press)